Spin Master's Sam Susz discusses bringing Dumb Ways to Die into board games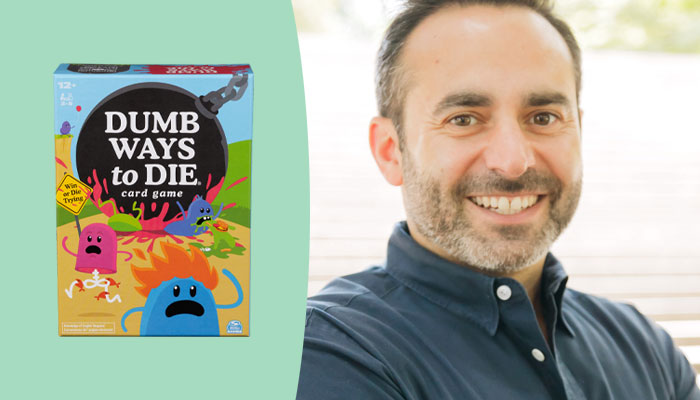 Sam, it's great to connect. To kick things off, the original Dumb Ways to Die campaign is over 10 years old. How did it first pop up on your radar?
It came up in a team conversation when someone saw an announcement pop-up on their LinkedIn feed, namely that PlaySide acquired the IP. It was déjà vu! We could not stop re-watching the original railway safety campaign. The combination of the iconic song layered with the charm and art style of the Bean characters is contagious – it's what makes Dumb Ways to Die stand out in a distinctive and lighthearted manner.
We'll put the video in there in case anyone hasn't seen it yet. Now, not all train safety campaign videos go on to have a life in board games! Why do you feel Dumb Ways to Die was ripe for the card game treatment?
The art style and inherent playfulness of the Beans in the face of imminent death lend themselves perfectly to gamification. Dumb Ways to Die is a huge entertainment brand and top-selling digital game, with content proven to be highly shareable and likable across social media. This gave us the confidence that the IP is ripe for the development of a physical card game.
The brand gives you lots of fun characters and many dumb ways to die. Talk us through the process behind translating that into a game. What was important to convey?
The primary objective was to embrace and celebrate the life – and death – of our Bean friends. No Bean is ever safe, and they are constantly finding themselves in very precarious situations, as depicted through the art on every card. Our goal was for each player to feel this tension and drama throughout the game, knowing full well their beans could lose their lives in an instant.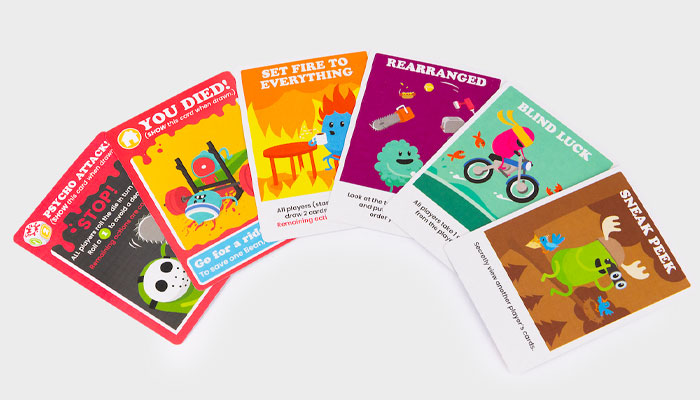 How close was the collaboration with the Dumb Ways to Die team?
The collaboration with PlaySide Studios has been amazing from the get-go. They have been fantastic partners in helping us understand the Dumb Ways to Die fan base, providing storyline inspiration and most importantly giving our design team the freedom to be creative. This has allowed us to best capture the DNA of the franchise and seamlessly integrate it into a fun card game experience. Better yet, it's only the beginning!
Is this a good example of how Spin approaches licensed games? That all kinds of brands can be a good fit for this sector, not just your 'typical' movie and TV franchises?
Absolutely. Over the past three years the games category has proliferated with so many variations tied to the same franchise and entertainment properties. We are constantly challenging ourselves to discover whitespace opportunities that are both original and have broad appeal. Being the first to launch and leverage a physical game in the Dumb Ways to Die universe exemplifies the opportunities we love to pursue.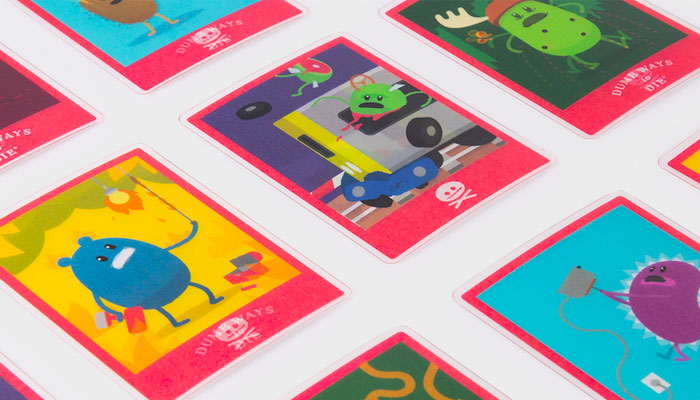 Finally, I have to ask, have you got a favourite Dumb Way to Die?
Clod the psycho killer! In the game, when Clod shows up the odds of survival are slim, but if you do survive, you'll be celebrating and bragging incessantly!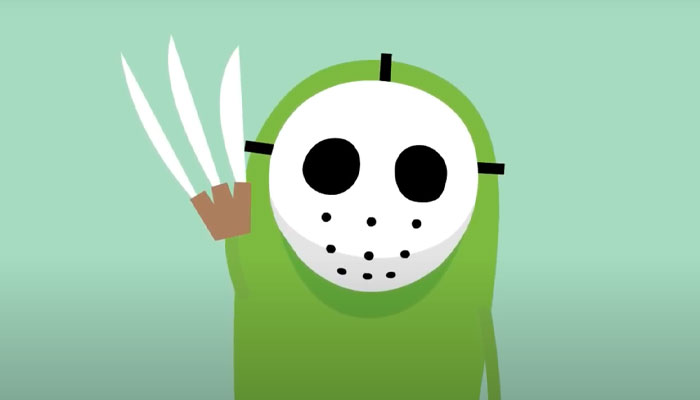 I'll keep an eye out for Clod! Sam, thanks again for this; the game looks great.
–
To stay in the loop with the latest news, interviews and features from the world of toy and game design, sign up to our weekly newsletter here