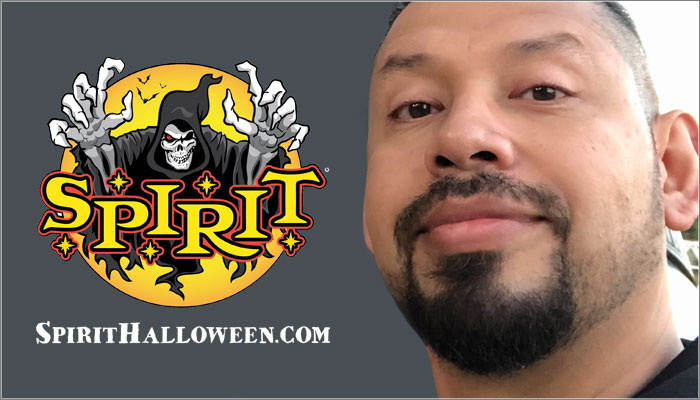 Having worked at the likes of Jada Toys, Spin Master, Jakks Pacific and Alpha Group, Carlos Mendoza is a seasoned designer and illustrator who now creates ghoulish monsters and gruesome props as Art Director at Spirit Halloween.
With multiple categories under his belt, as well as experience creating toy lines for brands like Marvel, LucasFilm, SpongeBob SquarePants and Subway Surfers, we caught up with Carlos to learn more about how he started out in the industry, and why a background in illustration proved invaluable when it came to toy design.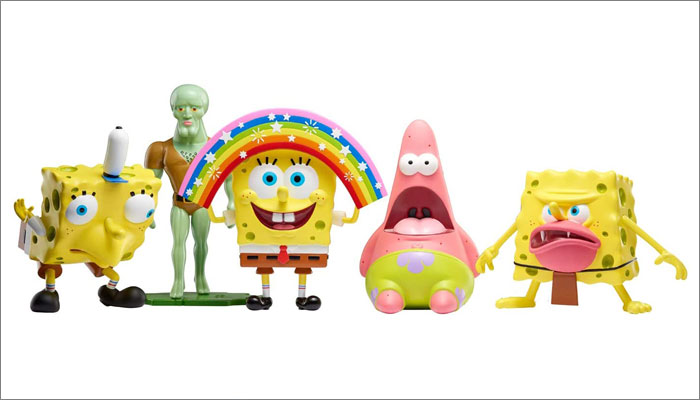 How did your passion for illustration start?
My passion for illustration started when I was in junior year of High School. I found a fascination with graffiti when I took a train to Downtown L.A with my friends and ended up in an abandoned yard. I saw so many colourful characters illustrated on these walls, I was instantly hooked.
I continued to paint on walls up until my senior year, then one faithful day things changed; let's just say the law caught up with me, and I was assigned a probation officer.  He was curious to know why I wanted to waste my life in graffiti? So he told me, "I'll make you a deal – you come with me to Walt Disney Animation Studios, so I can show you what you can do with your drawing skills, and I'll sign off your complete probation time." Not knowing that was the day that would change my life, I agreed – mainly to get out of probation – and the rest is history.
Who knew we'd have that probation officer to thank for so many cool toy lines! And on that, how did the world of toys and games come into your life?
I was working in a major insurance company and my desk was filled with toys, art and drawings of mine. One day I looked underneath one of my toy cars and it had the logo for Jada Toys. Long story short, I got an interview there.
As they were going through my very amateur and basic art portfolio, I advised the director interviewing me that I was an illustrator. He misheard me and thought I said I knew Illustrator – the Adobe software! I didn't know Illustrator and I'd never even heard of Photoshop!
So he hired me but later came to find out I didn't know Illustrator, and so I was given a week to produce something or else I would be laid off.
Wow! So a simple misunderstanding massively shaped your path into toys!
Exactly! And that following weekend I went into my home studio and borrowed a laptop, a Wacom Intuos tablet – which at the time was wizardry – and a printer from a friend. I had him give me a crash course in how to use these magical programs. The following Monday I brought in what I had done and they liked it; the rest is history and I never had to go back to insurance again!
I eventually left Jada to pursue new opportunities with Spin Master to work on their online MMO games. It's there where I was introduced to concept art and digital illustrations, and that when I fell in love with illustration all over again.
How does a background in illustration help when it comes to toy design?
Being an illustrator helps me communicate to my team, directors and the overseas teams as to what my concept are. Because I don't do 3D, I rely heavily on my illustration techniques to help get my ideas across in a clean and clear visual.
Drawing plays a big part because it needs to be clear that the toy I'm designing is functional and looks awesome at the same time, so drawing your design from different viewpoints is super, super important.
Is there any key advice you'd give illustrators about succeeding in the toy space?
Yes, to succeed in toy design, they need to be problem solvers not just an artist. You also need to be a visual communicator to effectively give the other teams working with you the proper information to execute the best possible product.
Are there any 'bad habits' that artists or new designers have to drop to make it in toys?
The habit to drop is the copycat 'me too' design mentality. Some designers tend to just draw what they find in stores and think 'that's what we should do next', but not take into account the item that's inspiring them was probably in development a year ago.
I would say be more innovative and find creative solutions to your designs so we keep our industry growing and exciting.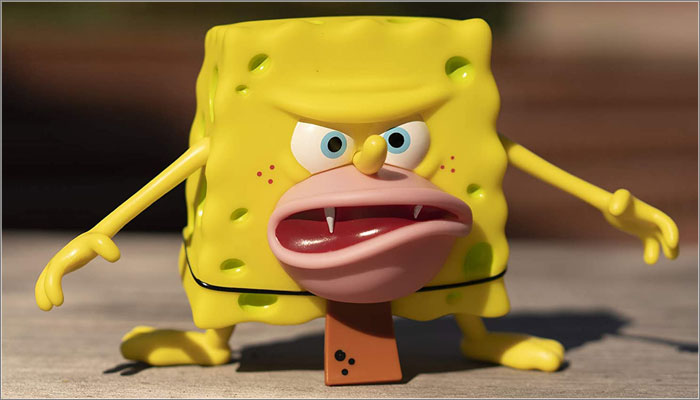 Good advice! Now we first met back when you were at Alpha Group and you were nominated for a Toy Designer of the Year (Licensed Product) award for your work on the SpongeBob Masterpiece Meme Collection. You've worked on lots of licensed products in the past, so I'm interested in how your approach to design changes when working with a brand?
Working on license is a lot fun because you get to work on brands that you might of grown up with. SpongeBob was one brand that I was given to refresh, and that in itself was an honour. Working with the Nickelodeon team, I was able to explore many wacky and unique approaches to this core character, and that's rare in licensed products.
With SpongeBob, I used a lot of influences from pop culture and cartoons that have inspired me in the past, like Ren & Stimpy, Looney Toons and even Adventure Time. These cartoons really pushed the envelope of story and character identity, and that's what I wanted to emote in each of my toy designs for SpongeBob. I spent most of my day with SpongeBob playing on my second monitor so I could really understand and learn his humour and personality.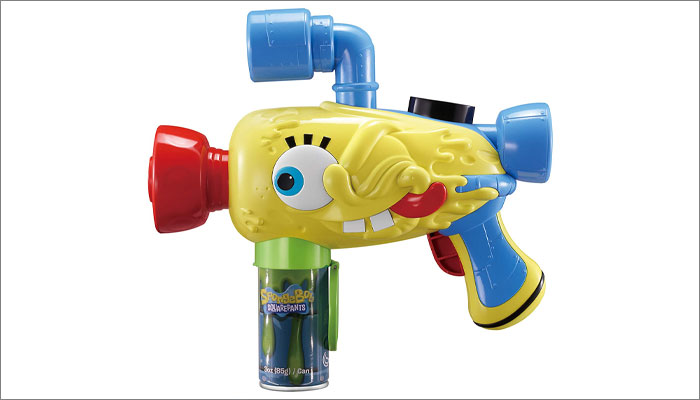 You also worked on Alpha's Subway Surfers range too right, looping us back that street art style that initially sparked your love of art?
Yes, with Subway Surfers I took advantage of my graffiti background and character design and did my best to stay within the lines of the IP, but still put my  twist on the art and the concepts. I knew going in that it was going to be tons of fun!
Are there any tricks to creating great licensed toys?
My advice to anyone working on toys for a license that you might not like: find something fun in what you're doing with it, find creative ways to push the ideas and innovate. Try to make the license you're working on work for you, so that you can use what you learned in development for your next project.
When I was given the freedom to go nuts with these brands, I knew this was a chance to push myself and the brands. If you're ever in that situation and you're trusted with an iconic IP, immerse yourself in the project and you too will leave your mark in it.
You're now Art Director at Spirit Halloween – what does a typical day look like there, and does the toy design experience come into play when creating cool props and animatronics?
Absolutely. What I'm doing now is big moving toys – animatronics! Everything we do here is amazing; I get to draw monsters all day as well as create new and innovative weapons, masks and home décor. Halloween is my favourite season,  so to be a part of this industry is a treat – no pun intended.
Our typical day in the Hardlines team is pretty busy. We are working on new ways to improve the look and feel of the Halloween experience for the fans, horror buffs and the novice. Working with the team at Spirit has been an amazing and humbling experience so far, but working with my team and growing together in this next stage of innovation is important. With their knowledge and experience with monsters and Halloween décor along with my understanding of character designs and toy development, I'm confident that there are some amazing new things to come from Spirit.
How do you fuel your creativity?
I surround myself with creatives all the time. I love to be inspired by artists and designers that push themselves and grow. I know for sure that's what got my art and design sense to mature and develop into a more polished and confident place in my career. I appreciate people around me that go after their creative goal and achieve them. I see it all the time in my circle of friends, so it fuels me to do the same and inspire them.
Great stuff, and finally, what advice would you give other illustrators who are looking to work in the toy space?
I would advise them to broaden their thinking from just a pretty picture to a functioning one. In other words, when you draw a concept as an illustrator, think about its purpose and function; that's where problem-solving comes in to play. Master these two things and you are well on your way to creating some incredible toys, because you'll have the ability to make it function and look amazing. Stay creative!
—-
To stay in the loop with the latest news, interviews and features from the world of toy and game design, sign up to our weekly newsletter here