The Marketing Store's Geoff Smyrk on innovation, sustainability and the future of play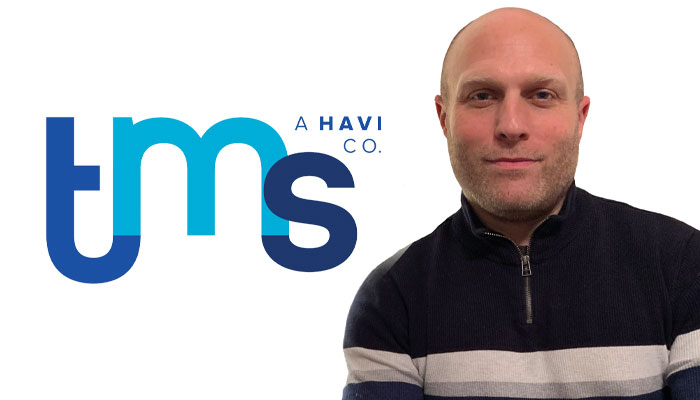 Geoff Smyrk ­– VP, Global Creative Director at The Marketing Store – on how they and McDonald's are on innovation's frontline when it comes to sustainability in toys…
Thanks for joining us, Geoff. For those not in the know, let's start with some context… What is The Marketing Store?
The Marketing Store is the sole agency that partners with McDonald's to design, create and manufacture all the toys for the global Happy Meal program. To give that a little perspective, McDonald's is the world's biggest toy manufacturer, producing nearly two billion toys a year.
Two billion?!
Yes.. It's an 'always on' operation, delivering more than 55 unique ranges of toys, with up to 20 individual designs per range, 365 days a year… You do the maths! It's fun, challenging – and full on!
In recent times, McDonald's have made a very ambitious commitment in terms of sustainability. What can you tell us about that?
Yes… As new generations interact with the Happy Meal brand, McDonald's are acutely aware of their position on sustainability. Their ambitious commitment, as you put it, it to ensure that – by the end of 2025 – every Happy Meal toy will be sustainable; made from more renewable, recycled or certified materials.
That does seem ambitious…
It really is. To compare, the LEGO Group are targeting that all their LEGO bricks will be made from sustainable materials by 2030. Hasbro estimates it'll remove a considerable amount of virgin materials from its supply chain – as part of its commitment to transition all existing toys and games to recycled or renewable materials – by 2033. Mattel aims to achieve 100% recycled, recyclable, or bio-based plastic materials in their products and packaging by 2030… So that 2025 goal really puts McDonald's – and Happy Meal – on the front line, creating new ways to play with sustainable materials.
Given that goal, then, how do you do it? How do you get one step ahead?
Innovate. Innovate. Innovate! The brief we set ourselves is to see the challenge as an opportunity. Sustainability gives an acute focus for innovation, requiring new materials, inspiring craft and creativity that provide consumers with fun and rewarding play experiences. And part of our solution; part of the way we're inventing the future of play, is The Future Lab.
Tell me about that…
The Future Lab is made of two dedicated, global teams: Concept Lab and Materials Lab.
The Concept Lab is made up of inventors and creatives who are tirelessly dreaming up new concepts – play experts that are ideating, prototyping, and creating new ways to play. They're fully focused on sustainable solutions.
And The Material Lab?
The Material Lab is made up of highly skilled scientists, engineers and technicians. They're focusing their efforts on exploring and developing new sustainable materials, suppliers and production techniques. The teams work together to identify new materials and discover new ways to play. But innovation can't operate in isolation – the teams also work closely with our internal in-line development teams to ensure our efforts have the opportunity to live in the real world.
Given the timeline, then, you – presumably – have a real challenge striking the balance between getting things right and getting things done?
There's often that element with a challenge, I think, but yes – we're moving quickly. We assembled and established a fully functioning, effective innovation team in under six months… We also hired in creative experts such as Annette Field, our Innovation Director. In addition, we retained our internal experts – like Andrew Hajithemistou, Director – Inventor Relations – to continue building on our network.
Also, our work cadence is based on quarterly sprints, each sprint focusing on specific play types. We work with internal experts and the external inventor community, collaborating with Mojo regulars like Fi Murray, Richard Heayes, Triclops Studio and Phase Two, to name a few.
To ensure we put consumers at the heart of our thinking, we've also partnered with Gary Pope and the team at Kids Industries. They've created a global kids council that not only gets to review our concepts as raw ideas, but also gets a chance to play with physical prototypes. The qualitative feedback we're witnessing ­– and the sparring we have with Kids Industries – is proving invaluable… Effectively, we're co-creating with kids in live workshops.
You're more than striking a balance, then; sounds like you're making strides…
YES! In a relatively short space of time, we've introduced new paper-based experiences, aluminium toys and bio plastics, and made some exciting new breakthroughs that'll hit the markets in the new future. That's not to say everything's perfect… Nothing ever is! But that's where the fun starts… We know that our Happy Meal programs are paving the way for the future.
Fantastic stuff, Geoff. Thanks for sharing; keep up posted.
–
To stay in the loop with the latest news, interviews and features from the world of toy and game design, sign up to our weekly newsletter here