Eaglemoss Hero Collector's Stella Bradley on designing high-end advent calendars for Star Trek, Doctor Who and The Beatles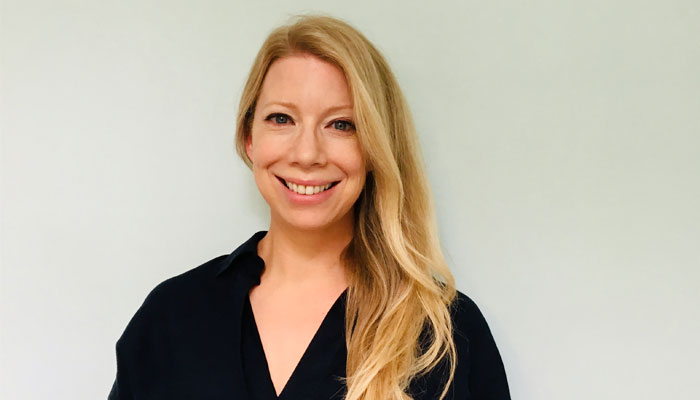 A specialist in creative fan merchandise – spanning everything from Harry Potter knitting kits to Doctor Who bakeware – Eaglemoss Hero Collector is spreading its wings into seasonal gifting this year with a range of premium advent calendars.
Focused on The Beatles, Star Trek and Doctor Who, each calendar comes filled with high-quality gifts in packaging designed to be kept and not thrown away.
We caught up with Stella Bradley, Head of New Product Development at Eaglemoss Hero Collector, to find out more about the creative process behind the new collection.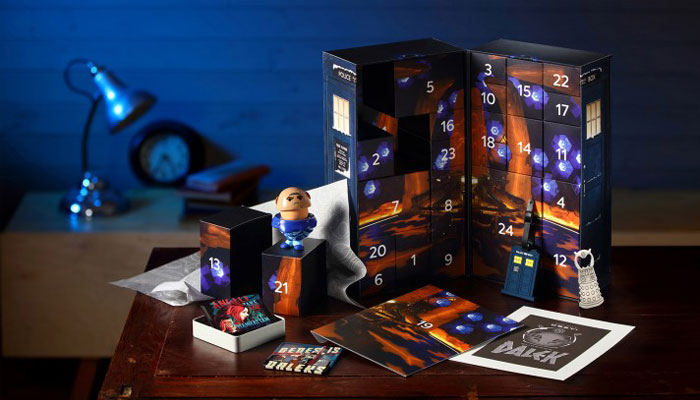 Hi Stella, great to connect. Eaglemoss Hero Collector is home to toys and merchandise spanning lots and lots brands, so how did you first come to work in this industry?
I grew up in an artistic household and always hoped to have a job that would be fun and creative. My mum was an artist and writer and was always making stuff; toy theatres, pop up books, wooden toys that moved.
She painted murals and wrote children's fiction and activity books for licensed brands – my brother and I would earn our pocket money by testing her stories and checking her puzzles! So, I was fortunate enough to see very early that if you're very lucky, work could be really, really fun.
Amazing stuff! So, after working with brands for pocket money, what was your first toy-related job as a card-carrying grown-up?
Well, after University I got a job in the Book Plus sector at a really creative company called Imagine That Publishing and they had a very strong focus on formats. They had a great Creative Director there at the time and many of his lines were toys that turned into books, or boxes that presented published materials in innovative ways – always delivered alongside toys or kit.
I learned a great deal about product development there and it encouraged me to experiment with different formats for publishing, toys and gifts. A move into licensed magazines and collections followed, which then led directly to the role I have now.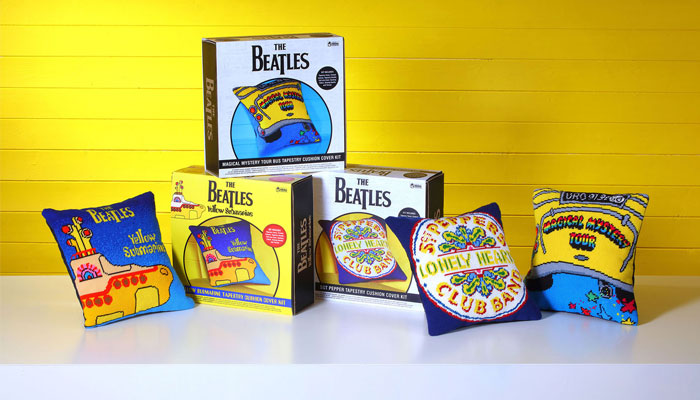 And that includes working on everything from Doctor Who bakeware to Beatles cushion kits – an excitingly eclectic range! Now, we're here to discuss Eaglemoss' impressive new line of premium advent calendars. This area is a first for Eaglemoss Hero Collector, so what prompted the move into this space?
Hero Collector has always specialised in pop culture collections delivered over a period of time, whether that's the two-year project such as Build the Back to the Future Delorean car, or a Disney Cakes and Sweets baking set delivered in instalments over a year. I felt it might be really fun to put together a product that delivered a collection of unique merchandise to be unwrapped daily across December.
The Hero Collector team are all fans of these brands themselves and a lot of their affection for them is visible in the gifts included. Fans can expect to unwrap 24 daily gifts that have been created to celebrate each brand and many come with a small note detailing the context of the character, image or artist.
This line kicks off with The Beatles, Star Trek and Doctor Who. What made these brands a good fit for the Advent Calendar template?
All three brands have vintage archives of great image assets, helpful licensors and a passionate and loyal fanbase. We have worked on Doctor Who and Star Trek products for many years now and are so excited to now be beginning our lines of Beatles-branded product too. Being able to create a Beatles-themed advent is a bit of a dream come true for me, actually.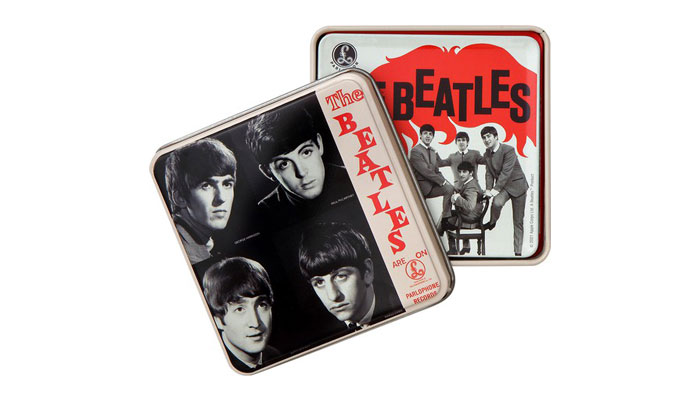 Yes, that one jumped out for me too. It looks fantastic. Now, how did you go about deciding what kinds of gifts to include? Was it a case of finding 24 core brand elements and then adapting these into high-end Christmas gifts?
For each calendar, our team worked together closely to examine the licensor image archives and produce a list of cool concepts for each brand. For example, we knew we wanted the TARDIS and the Borg Cube to be calendar outers, and that for The Beatles, it would be fun if song titles could be applied to relevant product types, where possible – like a Here Comes the Sun sunglasses case, or a Magical Mystery Tour keyring.
In some cases, we were also able to commission some incredible artists and designers, such as Rian Hughes, to create some new design treatments specifically for these calendars. We then began the process of generating the multiple product briefs, opening licensor approvals for each and embarking on the product sampling with the Hero Collector Buying team, who have done an amazing job on sourcing the many component parts.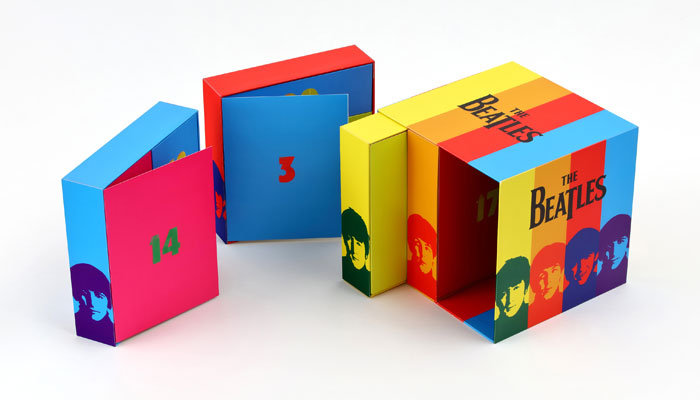 And the outer cases aren't thrown away with these calendars?
Yes, this was really important to me. We're trying to avoid using excess packaging on a lot of our new lines, whether that's bakeware delivered in themed storage tins or knit kits and pin badge sets that are delivered in packaging that can adapt to be gifted.
But this felt especially important on the advents because these boxes form part of both the project budget and also the product appeal. They're intentionally designed not to feel too much like packaging at all, with the marketing elements falling away when opened, leaving a cool box. We wanted each to be a major component of the product by itself and to celebrate the brand in a way a fan might be happy to put on display.
Are there any gifts in the range that you think are worth highlighting as examples of how creative these sets are? Without spoiling surprises!
I particularly like the bottle openers. Each calendar has one in a unique design, and I think each is really fun. I really hope people agree!
I'm sure they will. Huge thanks for making time Stella, I really appreciate it.
—
To stay in the loop with the latest news, interviews and features from the world of toy and game design, sign up to our weekly newsletter here