Stems inventor Euan Lind scoops Creative EDGE Award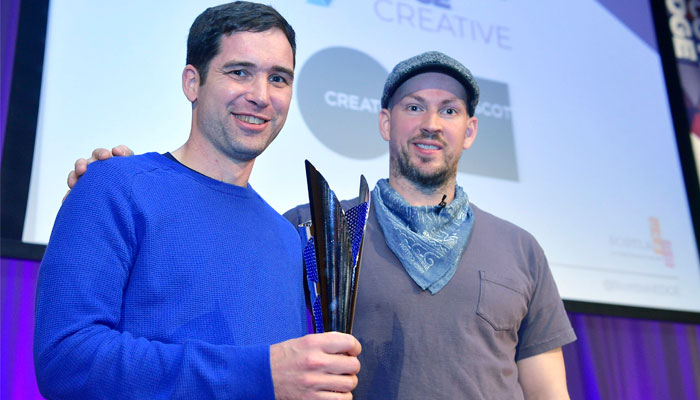 Inventor Euan Lind has won the prestigious Scottish EDGE Creative Award 2018 for his new construction toy Stems.
After successfully pitching to an expert panel live at The Royal Bank of Scotland Conference Centre on Thursday night, Lind won the accolade and secured £50,000 worth of funding to continue to develop his work on Stems, which is now available from Learning Resources.
Judges for Scottish EDGE, the annual competition aimed at identifying and supporting Scotland's up-and-coming high-growth potential entrepreneurial talent, described Stems as a maker-based construction toy that inspires curiosity and opens up opportunities for active discovery.
"What an amazing year for Stems," said Lind.
"We're delighted to have found in Learning Resources a partner who shares our passion for Stem education and belief in creative play as a way to build confidence and encourage critical thinking. We've got so many exciting plans for Stems and having won the Creative Edge Award all the pieces are in place and we can't wait to find out what Stems will grow into!"
Learning Resources' managing director, Dennis Blackmore, added: "We are delighted that Euan has been recognised by winning this award. We believe Euan has created that rarest of products in the international toy industry – a truly unique new construction toy – and we are confident that Stems will be an enormous success"