Stephan Brissaud – Senior Director EMEA at Funko Games – on the company's storytelling-first approach to design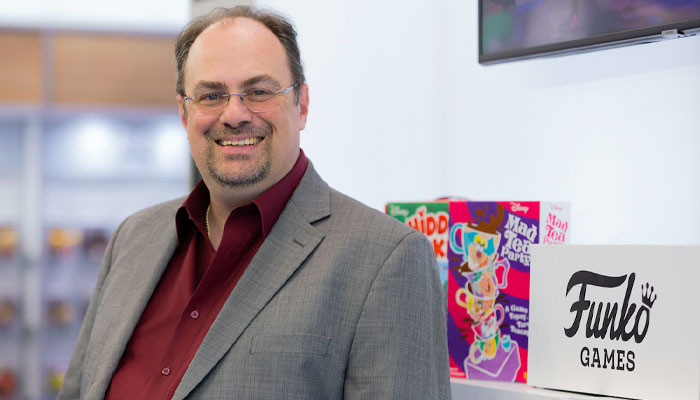 Stephan, it's always great to chat. How did you come to work in games?
I've been a nerd, a collector, a gamer, all my life. I learned English from the first edition of D&D. I was fluent writing in medieval English! I could tell you about warlords and castles, but I didn't know the word for 'plane' or 'automobile'.
Ha! You might have been the first to translate D&D into French!
Maybe – I literally took a dictionary and translated D&D verbatim! I brought D&D to my school and to my friends – and have been in gaming all my life since my first job at Nintendo. I've been so fortunate to play for a living. I have the best job in the world.
Prior to joining Funko Games you were running Iello USA. What drew you to Funko?
Two things. The first one is the people… The people at Funko Games are awesome. I mean, you know DC –Deirdre Cross, General Manager at Funko Games – so you know it's a great group of people. Actually, DC was 50% of why I took this job. Iello's booth was back-to-back with Funko Games' booth at Gen Con in 2021, so I grabbed a coffee with her then. I really wanted to work with her because she's an amazing lady.
She is; we're big Deirdre fans here! So, people were the first thing that appealed. What was the second?
Our games catalogue – it's so strong. We rely on IPs, but the game mechanics are very deep and loyal to the brands. Look at a game like Star Wars Rivals – the dice is a kyber crystal! The attention to detail is off the scale.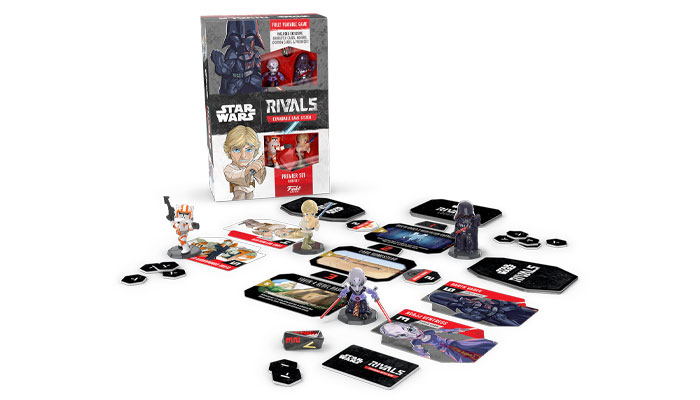 Licensed board games haven't always had the best reputation –
That's the understatement of the day!
Ha! But Funko Games is doing a great job of changing that perception. So what's the key to crafting a great licensed board game?
It's simple – we are storytellers. Actually, many of the people in the R&D team back in Seattle came from the movie industry. That comes through in the way we design our games. Unlike some other publishers, we're really trying to convey an experience; we're really telling you the story of these movies. Once we know the story we want to tell and the experience we want to create, only then do we go into our bag of tricks for game mechanics. Most publishers are the other way around… They'll start with a roll and write and then find a theme.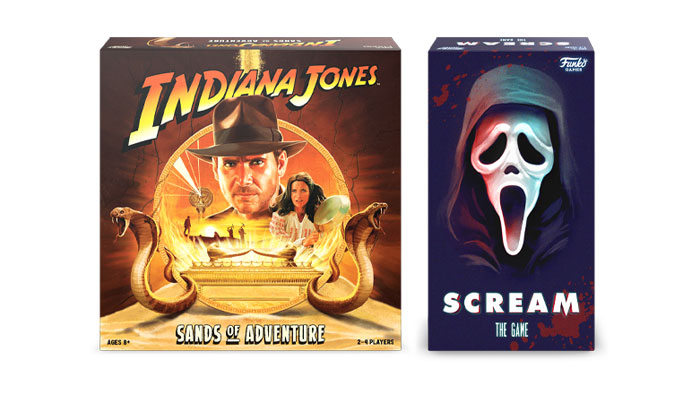 Also, due to the Funko connection, we don't have to spend a lot of time chasing licences. This means we have more time to spend on ensuring a game is loyal to the IP.
Great stuff. Sticking with the creative process, what helps you have ideas?
I love riding my motorcycle through the British countryside – I love camping and the outdoors. Music also plays a big role in my life and the type of playlist I listen to influence my focus.
Good answer. Stephan, always a pleasure. Let's tie-in again soon!
–
To stay in the loop with the latest news, interviews and features from the world of toy and game design, sign up to our weekly newsletter here