Stephanie Pottick on helping inventors grasp IP protection, contracts and more with her Protect for Success course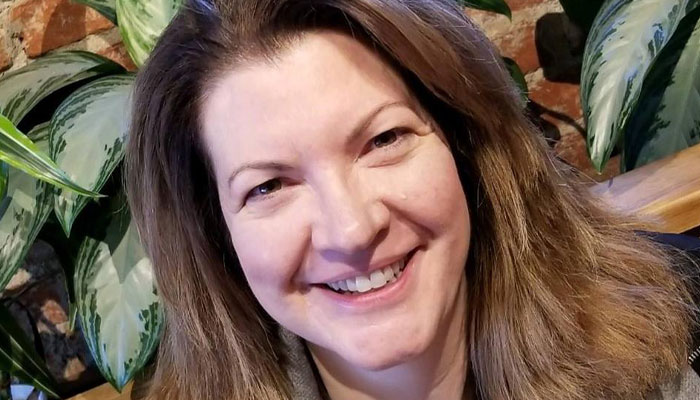 Product designer-turned-attorney Stephanie Pottick has launched Protect for Success, a new course designed to help inventors get to grips with areas like IP protection and contracts.
We spoke with Stephanie to learn more about Protect for Success, and how an early career in toys shaped her approach to helping inventors.
Stephanie, it's great to chat. Let's start at the beginning: what came first – a love of law or a passion for toys?
Billy, so happy for the opportunity to chat with you!
Although I was always interested in the law and one day becoming a lawyer, I think my first interest was in toys. My father, Murray Pottick, worked in the toy industry for companies like Mego and Remco when I was a kid – so I basically grew up in the toy industry.  We would travel to toy shows all around the world, including NY Toy Fair, and I learned from a young age about creating and selling successful products.
By the time I graduated college, my father had started his own company called Sky Kids; and I worked there for 14 years. I handled everything from sales and marketing to product creation and safety and also worked on brand protection and licensing… Pretty much everything involved with running the business.
Did that first-hand toy experience help you grasp what inventors need to know about protecting their ideas?
Absolutely, it did.  My experience in business allowed me to understand the process of product and brand creation and how protecting ourselves using intellectual property and good contracts was essential for our success. There were so many things I didn't know about legal that I had to learn the hard way!
Let's dive into your course, Protect for Success. How would you describe the course, who it's for and what you'll learn by taking it?
This course includes basically everything I wish I knew about when I was working in the toy industry.  It's so easy to get tied up and focused on inventing and creating a product or brand.  I cannot tell you how many times I've heard – either from clients or just talking to others in the industry – how they didn't know they'd just signed away their ownership to what they'd worked so hard on. Or that they protected the wrong type of Intellectually Property… Just to name a couple of examples.
Yes, it can be a bit of a minefield. So what kind of things are covered?
The course includes valuable and practical tips about what to look out for and important items to identify on your product creator's journey. It has what you need to know from legal concerns like intellectual property, contracts, and making money from your ideas – all in an easy-to-understand way. There is no law degree required to take this course! I should also mention it's for US law.
It gives you the practical education and the solid foundation you need to set yourself up for success to create, launch and license with confidence.
Are many of these IP challenges unique to the toy space?
Toy creators have a lot to deal with, and there's a lot they don't know that can easily stop them in their tracks. Creating that next great idea is just one part of the process. It's important to educate themselves as much as possible so they don't lose everything they've worked so hard for.
I think the three most unique challenges in the toy space are:
Creating a brand or product that is capable of getting intellectual property protection.
Making sure they protect it before showing their ideas to other people… Ideally.
Understanding what their contracts say before they sign them – like NDAs and licensing agreements.
Again, these are topics covered in our Protect for Success course.
It sounds useful! How can folks in the US reach out to find out more?
You can check out our course here: https://course.protectforsuccess.com/program.
Because we want as many people as possible to go from overwhelmed and confused to confident and having peace of mind, we would like to offer a limited time introductory offer to your readers of $997 for the full program and three bonuses if you use the coupon PFS997 before April 30th, 2022.
All for less than hiring an attorney for three hours… And you'll get in six weeks what most do not learn in a lifetime!
Thanks for the offer. That's very kind. Stephanie, this has been great. One final question… What's the most interesting thing on your desk?
I love this question!  Actually, I have lots of cool things on my desk, including a Keep Calm and Carry On mug, a little pink pig eraser and some Star Wars pens… But the most interesting thing on my desk is a 7" x 7" Wham! placard I must have gotten in the Eighties.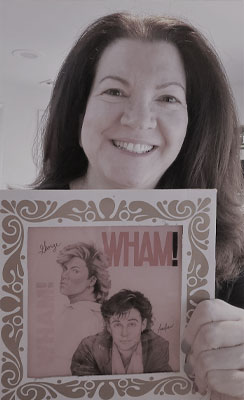 I am a huge George Michael and Wham! fan!
What a relief I asked this one last. I'm also a Wham! fan, we could've been side-tracked for hours! Thanks again for this Stephanie, and good luck with Protect for Success.
—
To stay in the loop with the latest news, interviews and features from the world of toy and game design, sign up to our weekly newsletter here