Steve Reece looks at why professional toy and game inventors are so important for the toy industry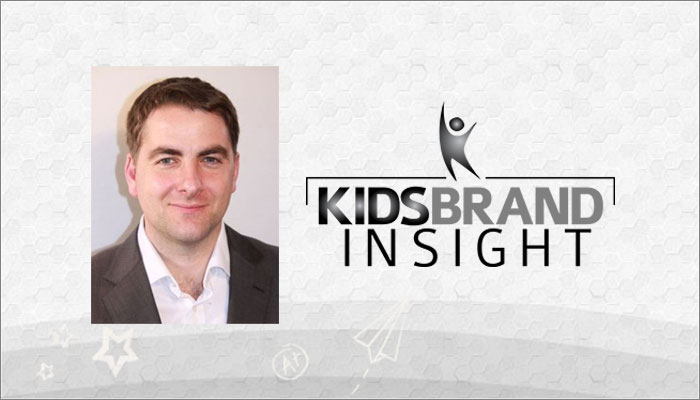 My first experience of professional toy inventors was managing a contentious relationship with a very temperamental inventor of a marginal brand.
The brand itself was forever on the verge of being dropped due to it not quite ever hitting the sales levels that really justified the amount of support and marketing investment it received.
The awkwardness and unreasonableness of this particular inventor meant that:
A) We probably pushed his brand far harder than we would have without their demands and hysterics.
B) Everybody on our team resented this individual and their brand.
C) We would never take another product from them again and the team (and management) would have dropped their brand at the first sign of demand dropping just to be rid of him.
This type of relationship – I later discovered – is not the norm, with most professional toy inventors being highly skilled at developing and sustaining relationships based on mutual respect and gentle admonition.
Yet at the time of my working with the difficult inventor, as a naïve youth (still wet behind the ears), I questioned why anyone would ever work with such people and pay a significant proportion of profits out as inventor royalties when ideas could, and should, be developed in house for no additional cost.
Some of my colleagues (especially finance!) tended to echo this early sentiment I developed about working with toy and game inventors.
Over time though I learnt that in the toy business, product is nearly everything.
If you don't have a good product stream, you are not likely to succeed. I have heard it said by several different sources that each year in the toy business, around two thirds to three quarters of toy product on shelf are 'new' (i.e. required some level of new product development).
Toy companies are generally locked in a never-ending cycle of costly and sometimes wasteful product development. As an industry, our approach is to throw more and more stuff at the wall and to see what, if anything, sticks. Even those companies with mighty, iconic toy and game brands are constantly on this hamster wheel of constantly needing to develop new products.
The simple reality is that the toy business needs a constant stream of innovations, inventions and twists on known formulae just to fill the shelves each year.
In-house R&D teams are normally talented and hardworking, but the on-going need for new products is not always best met by sticking with in-house product development only. This should obviously play a part, but so often it's the out-there left-field concept from outside of the company which leads to a smash hit product; and if you can select the best new ideas from dozens of extra creative resources, you are obviously more likely to find success.
The other factor that some toy companies can fall into the trap of undervaluing is that professional toy inventors are really good at what they do (generally speaking).
It sounds obvious, but they have become 'professional' by being among the top talent the industry has to offer.
It's not unusual for successful toy inventors to come from the R&D departments at well-known toy companies. The experience of understanding how toy and game companies assess new products, along with a better understanding of the sales process for products, tends to lead to output which is more obviously commercial and closer to the 'sweet spot'.
Those who don't have this background but who still find success tend to pick up a sense of commercial viability along the way.
Where amateur inventors will often present products which have very little commercial appeal based on their understandable naivety and inexperience (and try to sell them regardless of the disinterest of their potential customers), professional inventors tend to pay close attention to feedback which can sometimes be harsh, but often (although not always!) well educated.
In conclusion, the toy business needs a constant stream of commercially viable products, and while finance directors may baulk at paying inventor royalties sometimes, professional toy and game inventors offer major product opportunities without adding to corporate overhead, which clearly points to a mutually beneficial relationship.
While I may not have recognised this while working with that first difficult inventor back in the day, I'm not in any doubt today!
Steve Reece has worked in the toy and games industry for 20 years, he has played on both sides of the fence – he has both reviewed and bought toy and game concepts, as well as created and sold them. He now runs a consultancy to toy and game companies around the world: www.KidsBrandInsight.com