The story behind Sceno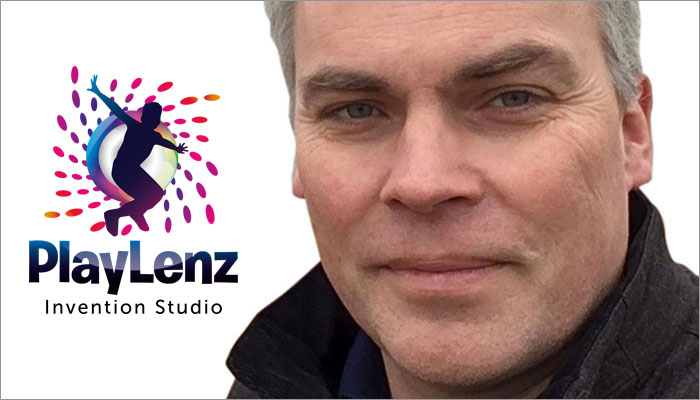 Like many designers, I loved LEGO as a kid.
I have many fond memories of creating, building and trying to push the system to its limits. I was the proud owner of one of the very first Technics sets after I won a drawing competition for LEGO at my local toy store and that really set me up to continue building into my early teens.
I'd often try to blend LEGO with other toys I owned, or at least try to expand on what it did. I suppose Sceno could have been born in my mind during those times.
Roll forward to 2014 and I am now developing and licensing my own independent concepts.
I see LEGO as an ecosystem and wanted to find something that worked with the brick but added something new to the experience. Alongside this there were a couple of trends that I wanted to explore. Parents looking for products that encourage creative thinking and to tap into the growing market for low price collectables.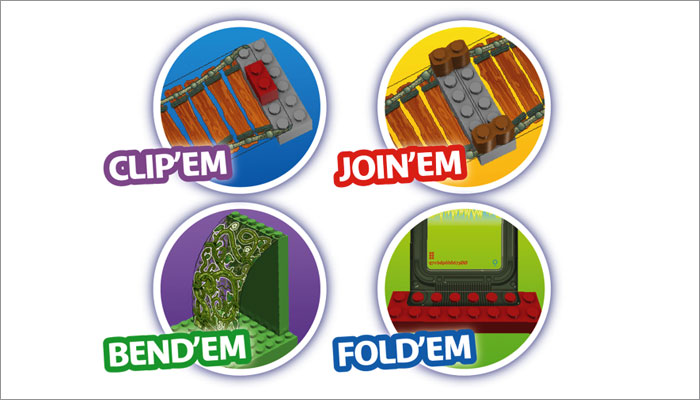 Sceno came about after realising that adding graphics into builds meant you could create more realistic worlds quicker and add an extra level of detail that pro-builders achieved by building on a larger scale.
It was really important to me to encourage kids to free-build so Sceno are created as 'story starters'. They kick-start your story and really do bring your bricks to life. Sceno connects straight into the brick system and become a building element in their own right. After lots of play testing I was very confident with the concept but the challenge was finding a way to manufacture it!
It had to have virtually no tolerance and have a very high quality finish. The micro hinge is a key part of the design, which allows the panels to bend hundreds of times without damage.  I initially worked with Cartamundi to look at different ways of producing it.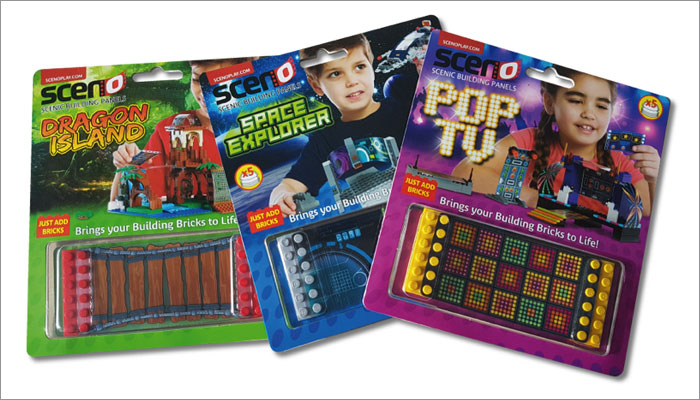 After getting EU, US and Chinese design protection, the next challenge was packaging. It had to be low cost but also had to communicate how it worked as this was a brand new idea. After lots of different versions I have finally come up with a solution that delivers. It clearly shows what it does by including two bricks in each pack and allows for a nice product shot to see it in action.
We are now working on extra theme packs to complement the ones we have so far and will be ready to ship this year. We are looking for retail partners who'd like an innovative construction collectable. Sceno comes with five double sided panels and will retail for €4.99
Richard Heayes can be contacted at richard@heayesdesign.com