Strong sales for Jenga, Twister and Mouse Trap help Hasbro Gaming revenue grow 11% in Q2 2020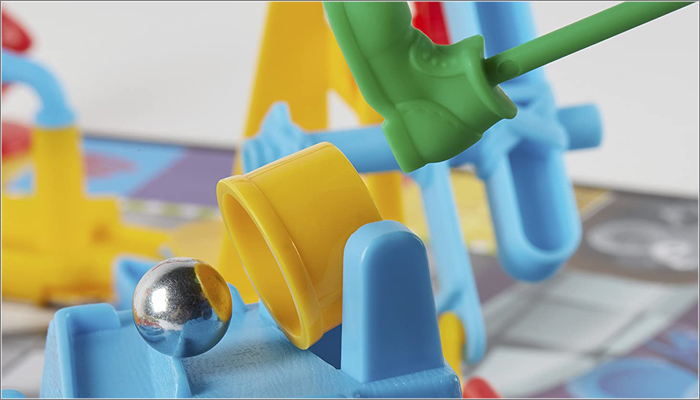 Hasbro saw net revenue for Q2 2020 decline 29% to $860.3m in its latest set of results.
Elsewhere, Hasbro Gaming enjoyed revenue growth of 11% to $137m in Q2, thanks to strong showings for titles including Jenga, Connect 4, Battleship, Mouse Trap and Twister.
"The global Hasbro team is executing our playbook amidst a dynamic and challenging environment," said Brian Goldner, Hasbro's chairman and chief executive officer.
"They are doing so with creativity and agility, identifying new and efficient ways to operate, capitalising on our investments in creating a digital-first orientation while keeping our innovation engines moving and leveraging the expertise of a management team that has led through challenges in the past.
"The second quarter was much as we expected: strong point of sale for Hasbro brands countered by a very challenging revenue period due to global closures in our supply chain, across retailers as well as in entertainment production. We believe the outlook improves from here. Consumers – children, families, fans and audiences – are relying on Hasbro brands and stories to connect and entertain themselves throughout this period. While the full-year COVID-19 impact geographically remains unpredictable, as stores reopen and we begin to return to production for entertainment we expect the environment to improve in the third quarter and set us up to execute a good holiday season.
"Over the next few years, we are positioned to benefit from the investments we have made in ecomm, entertainment and digital gaming. We have a strong entertainment line-up for 2021, through internally developed as well as third-party entertainment. We will also begin to see a greater benefit of synergies from the acquisition of eOne as we remain on track to deliver against our plan of $130 million in synergies by year-end 2022."
—-
To stay in the loop with the latest news, interviews and features from the world of toy and game design, sign up to our weekly newsletter here