Nir Doron and Gilad Podgor met six years ago while on the renowned Toy Design course at Israel's Shenkar College of Engineering and Design.
Podgor found that his cute, chunky (and often wheeled) designs made him a natural fit for the world of toys, while Doron was looking for some fresh inspiration alongside his career as a creative video director.
Together the two created Candylocks for Spin Master; a new line of scented dolls that each boast 15-inches of super soft cotton-candy inspired hair. Each doll is a hidden surprise, arriving wrapped inside her hair, and kids can create braids, buns, twists and ponytails thanks to the unique texture of the hair.
We caught up with Doron and Podgor to learn more about the development process behind Candylocks, and find out what made Spin Master the perfect partner for the idea.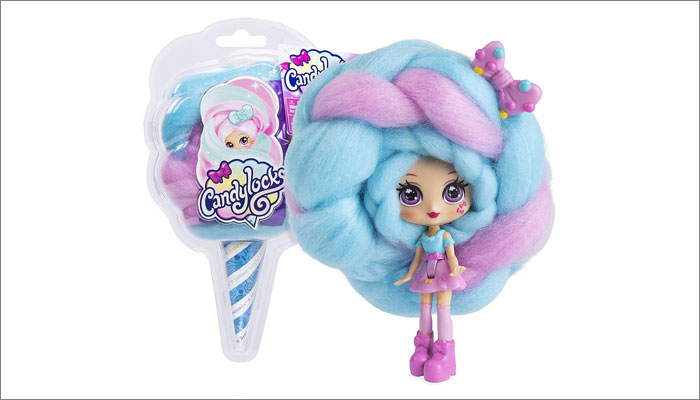 How did you get your start in the world of toy design, and what was your first product to launch?
Nir Doron: Six years ago, a friend recommended that I joined a toy and game inventing program at Shenkar College of Engineering and Design – this is where Gilad and I met.
I was at a crossroads in my professional life as a creative video director, so I took her advice and it turned out to be a good decision that forced me to split my time between my day job and my dream job.
I really enjoyed putting the craziest ideas on the table. It brought out the maker in me, and the creative thinking and tools that I had developed in video production helped a lot in explaining those ideas to potential partners.
A year later I licensed my first game, Gotcha, which I co-invented with two colleagues from the program.

Gilad Podgor: I was an industrial design student that didn't know what he wanted to be or do, but all the projects I designed looked cute, colourful, chunky and had wheels, so it seemed like toy design picked me more then I picked it!
To my amazement, my first job was in toy design at an infant's toy company called Tiny Love. After some years I took a course in toy inventing at the Shenkar College and got exposed to the amazing world of toys inventing.
My first product to launch was the CoolMaker Tidy Dye Station by Spin Master. I did it with five other inventors from the course. It is a toy that helps kids creates beautiful coloured fabrics (the technique is called batik).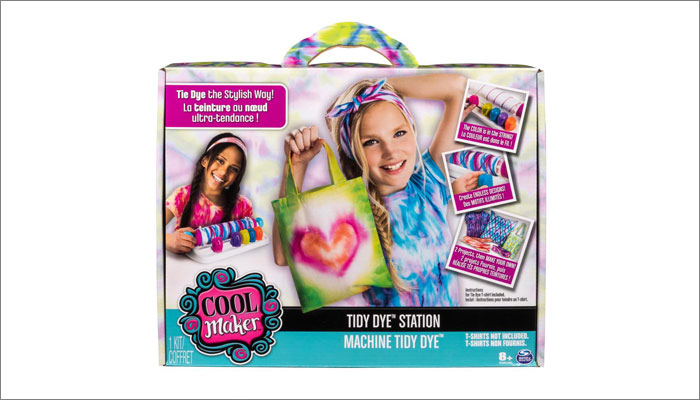 How would you sum up your approach to design?
GP: My approach to design is trying keeping everything as simple as possible. We also try telling a story with our design, and if we succeed in adding a pinch of humour into the design, then we are happy!
ND: I don't see myself as a product designer. I agree with Gilad about trying to tell a story. For me, it is more like a struggle between the storyteller's imagination in taking things to extreme, fantastic, impossible places and the editor that must keep the essence of that idea and make sense out of the creative mess.
In that struggle, I think working as part of a team helps a lot when it comes to making design decisions and choosing a direction to follow; then hopefully the fantastic story will become a great toy.
You guys created Spin Master's brilliant new Candylocks dolls. What sparked this idea, and did the concept take on many forms on its journey from idea to shelf?
Sometimes if you're lucky enough, you pay attention to what your kids are showing you on YouTube! So it began with a video of a street vendor making these sweet cotton candy flowers and figures, and the kids went: "Wow! We want it!". We had never seen anything like it and thought: 'what if kids could have their own fluffy figure-making machine?'
So we worked in that direction and then realised that people liked the idea of a fluffy felted figure doll more than the idea of actually making one, so we designed a cute doll with cotton candy hair that kids can style into delicious sweet looks.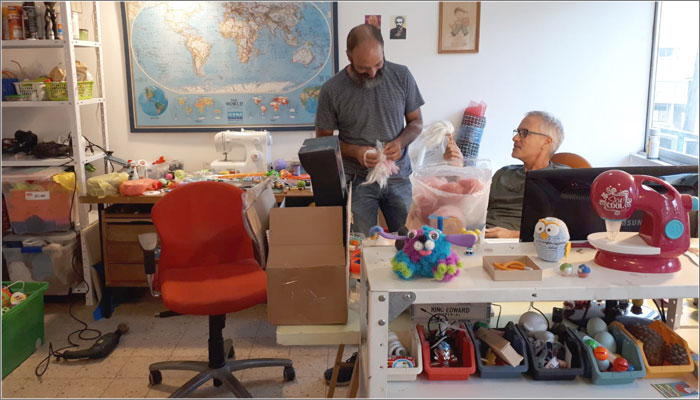 What was the biggest challenge in creating the Candylock dolls, and how did you overcome it?
At that point – after having that one sweet doll – we had to prove and show that we can have different hairstyles in a simple 1-2-3 step process, and we wanted to ensure the hairstyles would feel and look like desserts.
We actually had become dolls' hairdressers! We were searching for new ways and tools for hairstyling, but all of them had to be simple, with fantastic results that any kid could achieve.
Every day ended with us struggling to remove doll hair that was glued to our fingers, until we came out with four different doll models, each with her own hair colour, style, name and character and a presentation that demonstrated many different other hairstyles and ways to achieve them.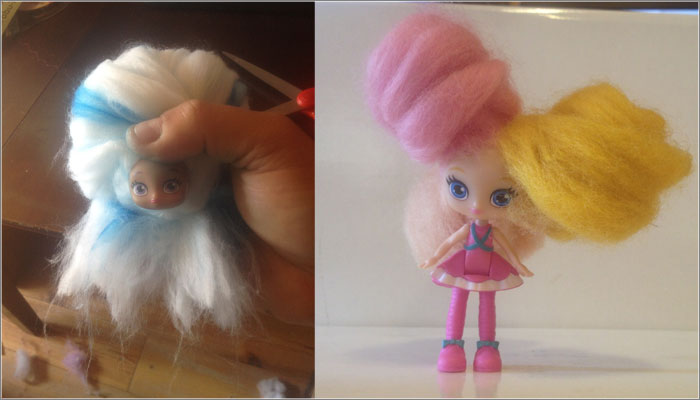 What made Spin Master the perfect partner for the project?
In the early stages, the concept was accepted into an accelerator program sponsored by Spin Master and led by Tal Schreiber, who was a major mentor all the way. The direct connection and advice we had through mutual brainstorming, material research, support and openness meant we could really understand the needs and trends from Spin Master's professional point of view.
It feels like innovation is in their DNA and we couldn't ask for a better partner with the Candylocks dolls concept.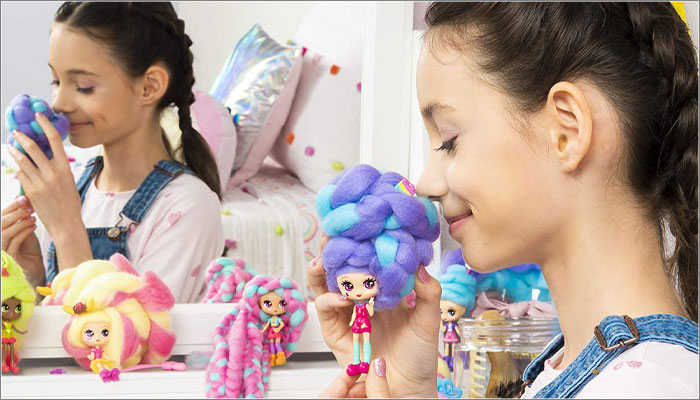 How do you fuel your creativity?
GP: I fuel my creativity mostly by trying to do things that are not connected to the project I'm working on. I found out that most of my ideas appear while I'm swimming, sleeping or while I'm taking a shower.
ND: It could be anything for me really; an animation I saw with the kids, observing them while they play, music, doing construction work, watching and learning from great talented creatives around and then dealing with "Writers Envy" for the rest of the day! I think all these pieces go into the machine and somehow mix in a way that is unique for you and comes out to be a reflection of what you are.