Super7's Armando Roque on authenticity, nostalgia and designing toys for retro brands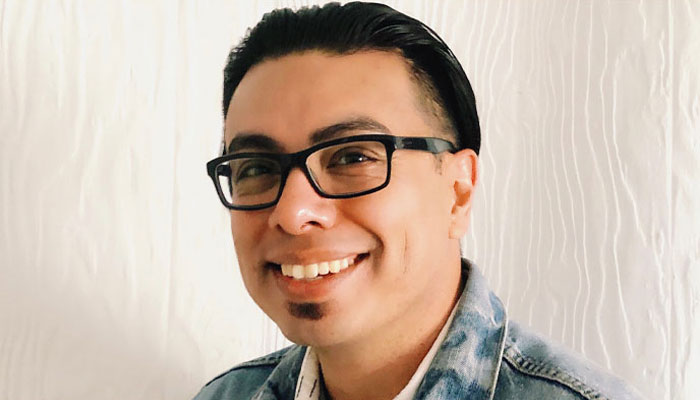 From The Lost Boys to Transformers, Super7 is the home of toys, collectibles and apparel for a whole host of eclectic brands.
Its popular ReAction line has given pop culture icons from LeBron James to Jessica Rabbit the 3¾ action figure treatment, while its Ultimates! collection provides fans with a deluxe collectables complete with accessories, interchangeable parts and lots of articulation.
We caught up with Armando Roque – Senior Product Design Manager at Super7 – to find out more about crafting products that fans crave.
Mondo, it's great to catch up. In the time since we last spoke, you've joined Super7 as Senior Product Design Manager. For anyone new to Super7, talk us through what the company's known for?
Super7 is the premier pop-culture design house and producer of lifestyle-oriented collectibles, toys and apparel based in San Francisco. It was founded by one guiding principle…
'We grew up with giant monsters, comic books, punk, science fiction, skateboarding, robots and rebellion. No one made what we wanted… So we made it ourselves.'
This motto is what fuels the passion behind every product we produce.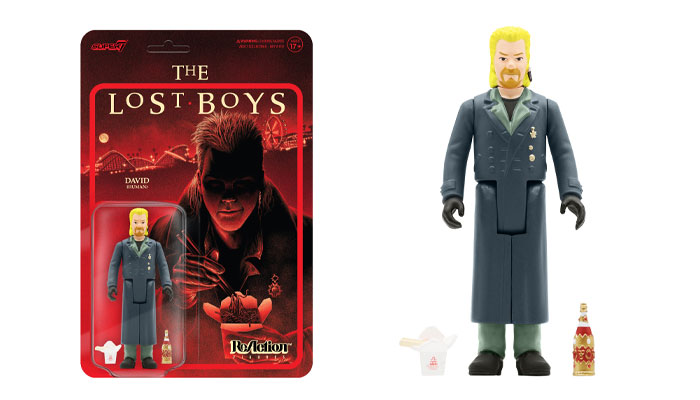 Nice line! And as that quote suggests, your product line up is incredibly varied; everything from The Lost Boys to the Ninja Turtles have been given the Super7 treatment. What brands work well for what you're doing? How left field can you go?!
Typically, retro brands work best for what we do – but we can take most brands and make them feel like they are fresh out of the Eighties.
We love playing in left field! When licensors are willing to let our imaginations run wild, we can take tried and true brands – like Universal Monsters – and transform them with bright colours and glow plastic to create something completely unexpected.
Yes, The Wolfman has never looked better! On that, the packaging artwork for your launches is brilliant – it manages to feel authentically retro. How important is it to get that right?
Authenticity is everything for us! We know the product isn't complete without the right packaging, so we don't take a one size fits all approach when designing it.
From look and feel, themes and unconventional form factors, we are constantly breaking our rules to get what feels right for the brand. We want our product to capture the nostalgia of a time that meant so much to us and other fans of those brands.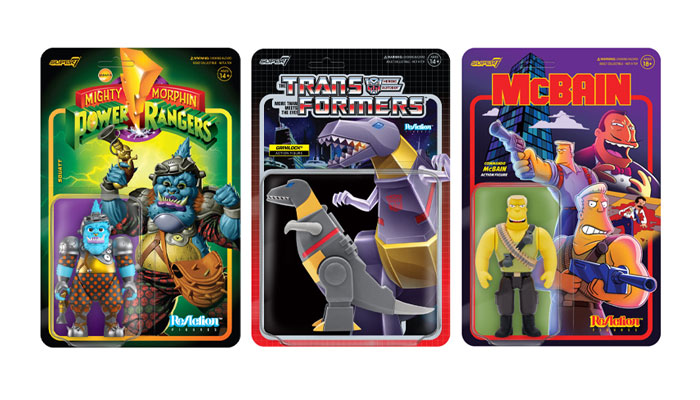 Talk us through the first few steps of your design process at Super7. Does a brand land in your lap and off you go?
The brands we design for always offer us an opportunity to 'play with' – not 'work on' – their brands. We take a different approach to every brand and product category we produce, but we usually ask the same questions to start…
What do fans of this brand want most? What deep cuts can we offer in our product? What do we want the fans' product experience to be?
Our brainstorms go to bizarre places sometimes, but it always comes back to crafting a creative product strategy that feels the most authentic for the brand and produces product fans crave!
On that, is there a recent launch you feel nails that? A launch that highlights what Super7 does better than anyone else?
Yes, the TMNT Ultimates! Party Wagon! It takes a TMNT fan favourite and brings it to life in a whole new way that still feels as familiar as the original retro toy. It's no easy feat to take a beloved childhood toy vehicle and modernise it while still retaining "all the feels" that fans experienced as children.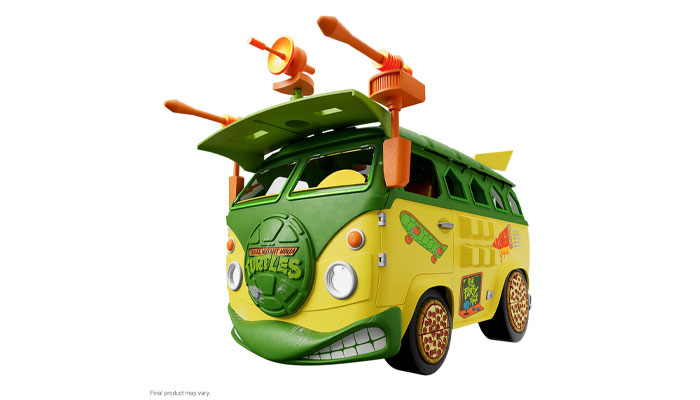 Super7 has a tireless commitment to the details and understanding what fans want from their product. It's this dedication that allows them to level up product experiences far beyond their competition.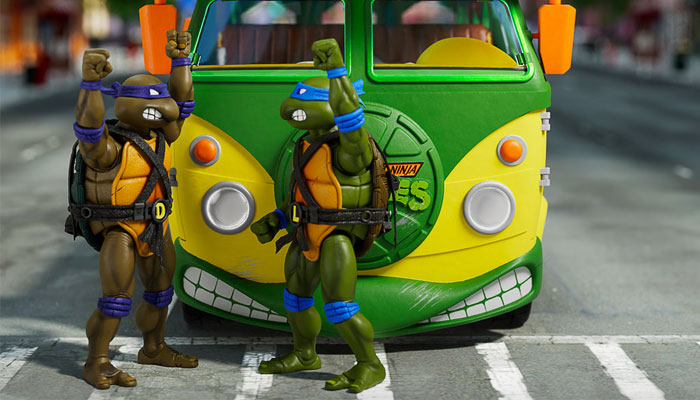 It looks great – and I imagine different brands pose different design challenges. Can you talk us through a tough nut that you're happy to have cracked?
Absolutely! Our freakish dedication to the details often doesn't allow us to easily just give up when we face design challenges. It drives our determination further to make it the way it should be made, despite the obstacles.
None was more complex than our Super Cyborg Mechagodzilla design. This was teased earlier this year… Without going into too many details, this design had a thousand plus rivet details that we just had to capture to make it look as authentic as possible. The final product is going to melt some brains!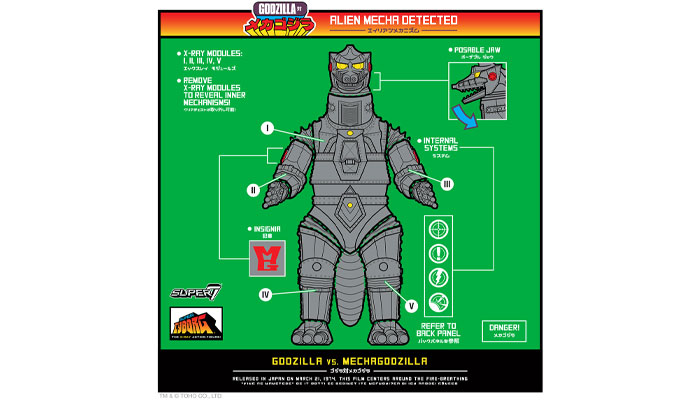 We'll include the tease image there and keep our eyes peeled for that. Prior to joining Super7, you worked at Spin Master. Are there any major difference between designing action figures for adults versus for kids? Or do you take the same approach?
The approach is very similar, but the target demographic's expectations for the product experience is way different. We have to consider things that kids just don't always pick up on, like a nostalgic look and feel along with figure pose-ability and functionality.
We are recreating experiences and bringing back memories from a very special place that the product needs to deliver on.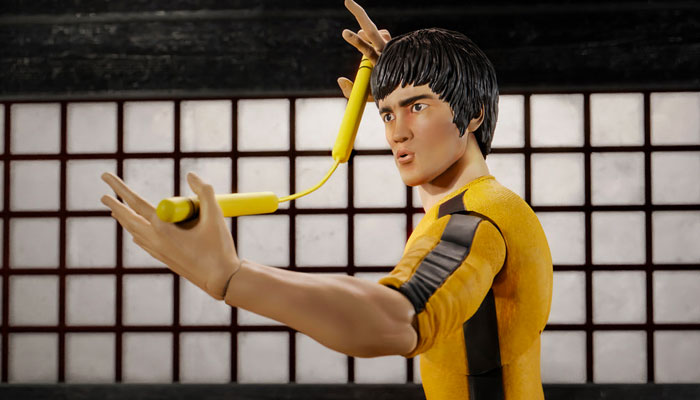 When we last spoke, Bruce Lee came up as a source of inspiration for you, and the stars have since aligned… You've created a detailed figure of him at Super7!
Yes, this was an amazing experience!
I never imagined I'd have the opportunity to play with such an iconic figure, that I, like many grew up idolising for his amazing martial arts abilities – but most importantly for me, being inspired by one of his life philosophies, "Be like water". This quote has been a foundation to my approach in facing some of the toughest design challenges in my career.
I can't say bringing Bruce Lee to our Ultimates! figure platform was challenging, but understanding who he was and what he stood for allowed me to bring a more authentic version of this amazing person to life.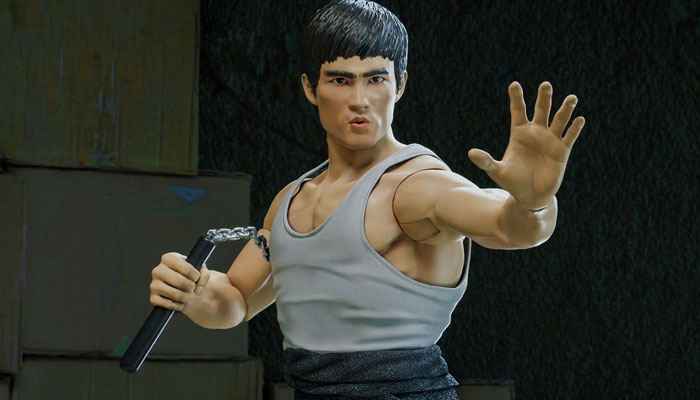 Mondo, this has been fun! One final question: What fuels your creativity?
Creativity for me is spawned from inspiration found in my environment, memories and daily experiences where I learn new things. I love to surround myself with an eclectic mix of old toys to hold and unique art to daydream with.
I'm a serial doodler; I'm always trying to capture my imagination on paper, creating legions of robots, monsters and more. I like brainstorming and looking back to what's been done before and thinking about new ways to recreate fun and familiar experiences through product.
You mentioned about surrounding yourself with toys, so what's the most interesting thing on your desk right now?
The answer is always robots! I have some Super Cyborgs currently invading my workspace that I can't wait to get into fans' hands.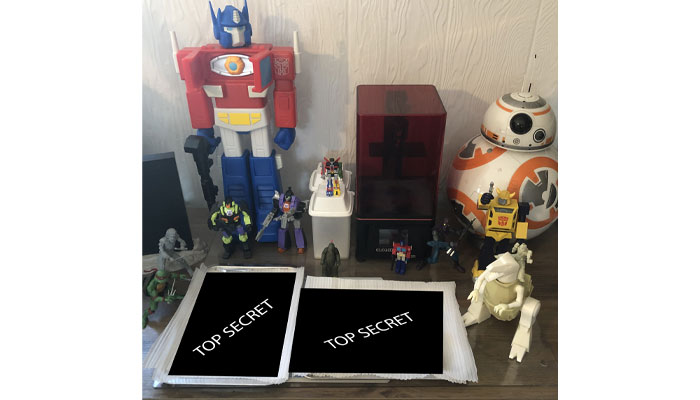 Great stuff. Thanks Mondo – let's tie-in again soon.