Talking Games: From Netflix to MasterChef, all kinds of brands are getting the board game treatment… So what's the key to designing great licensed games?

We're in something of a purple patch for licensed board games.
Where, in the past, brand-slaps led some be a little wary of licensed games, these days brands of all kinds are recognised as being a great means for publishers to attract consumers with games that authentically represent an IP's key brand values.
This past year alone we've seen the likes of Love Is Blind, Curb Your Enthusiasm and Netflix get the party game treatment from Spin Master – with all three games coming from the invention studio Galactic Sneeze.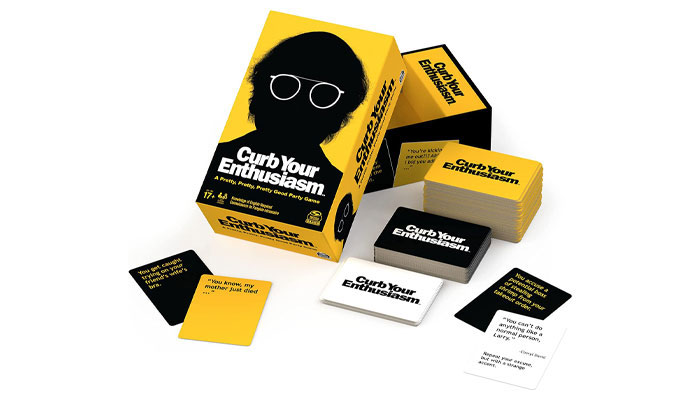 Elsewhere, Ginger Fox debuted a Top Gear board game invented by Open 2 Design, Buffalo Games welcomed games based on Tetris and Space Invade, Ravensburger launched Alien: Fate of the Nostromo, while Funko Games enjoyed success with new games based on brands ranging from Seinfeld to Disney's It's a Small World attraction.
It's a Small World is a great example of how it's no longer just our favourite movies and TV shows that are ripe for the board game treatment.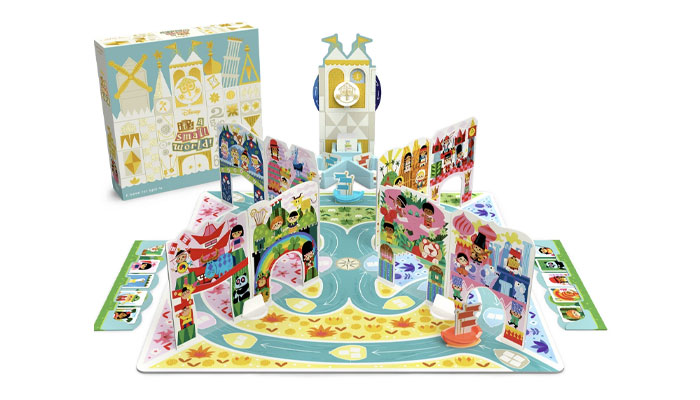 Gibsons has an ongoing partnership with Transport for London that now encompasses three games: Mind the Gap, Connecting London and Race the Rails. Elsewhere, Colorway Games Labs' Omari Akil invented Summertime, based on the song by DJ Jazzy Jeff and the Fresh Prince.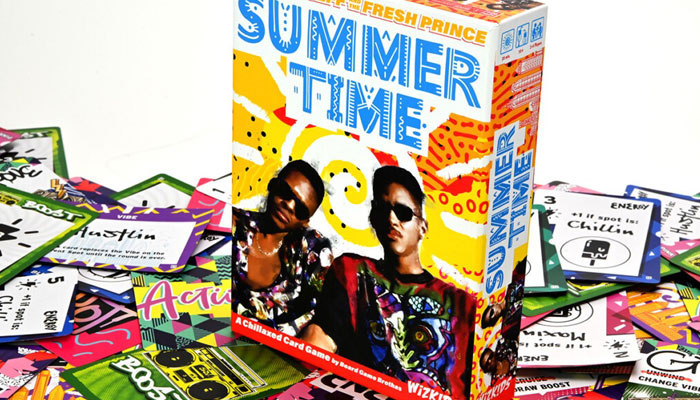 It's not just music and transport that's getting in on the act; food brands are too.
Pop Tarts has been given the card game treatment by Funko Games, Peggy Brown invented a Kraft Heinz collection for Big G Creative that included games based on Heinz Tomato Ketchup and Kraft Macaroni & Cheese, and Richard Heayes created a MasterChef collection for Tactic that sees games come bundled with real recipe cards.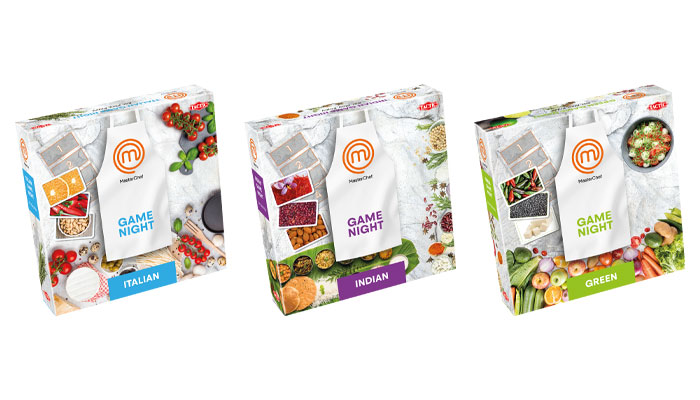 There's also creative variety to be found in games based on mega-brands.
Ravensburger's Disney Villainous range has given properties that aren't key consumer products drivers for Disney – like The Emperor's New Groove, Steamboat Willie and Basil: The Great Mouse Detective – a chance to thrive in board games. Spin Master recently achieved a similar feat with Disney Sidekicks, a game invented by Eric Lang that gives Apu, Lumiere and Tinker Bell their moment in the sun.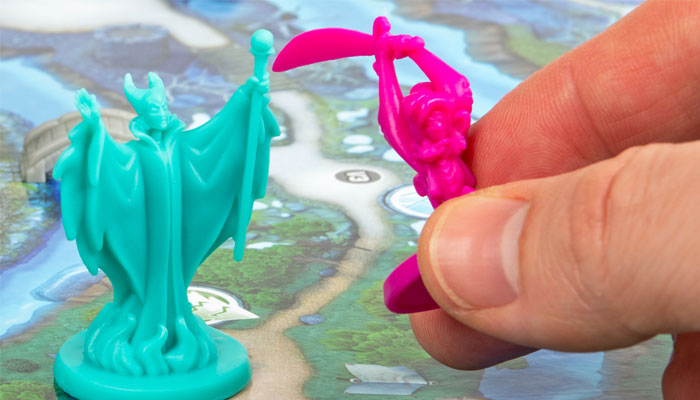 To find out more about the key to creating great licensed games – and get some insights into where this corner of the industry is heading – we spoke with Spin Master's Dougal Grimes, Peggy Brown Creative Consulting's Peggy Brown, Open 2 Design's Matt Burtonwood and Galactic Sneeze's Sara Farber.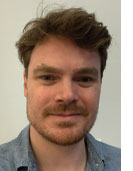 Dougal Grimes, VP Innovation & Inventor Relations, Spin Master
I generally see that there are two paths for great licensed games. The first is to be true to the brand or property's story. This works well with more story-driven and entertainment properties where you want the fans to get involved in the nuances of the story, bringing the world they love to life or even expand upon it.
Finding the right fan base and audience can be critical to commercial success, but creating something that a fan of the brand will want to own or be gifted is the key here. Our new Jumanji Deluxe is a great example of this, where the original Jumanji game from the movie – including the iconic magical animated green stone in the middle – comes to life.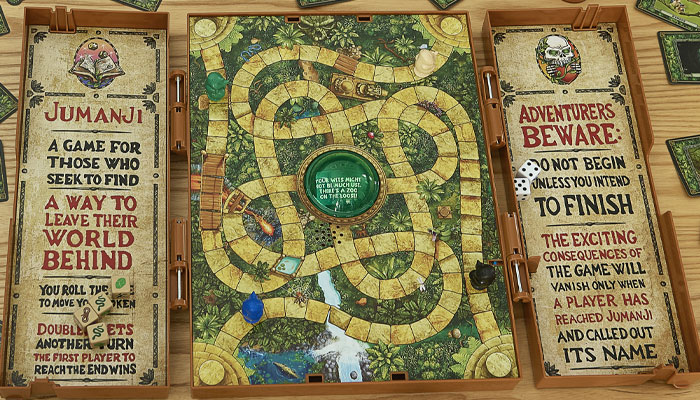 The second path is to play with humour, parody and juxtaposition. In this area it really means ANYTHING is a viable proposition because it comes down to the creativity of the designer or team behind it to spot these opportunities. Our partnership with Big Potato games on the Blockbuster Video Game is a great example of this.
The game plays on the nostalgia and humour of the now defunct Nineties VHS rental store, leaning into that with the execution of the plastic video box and the more light-hearted and animated gameplay of charades.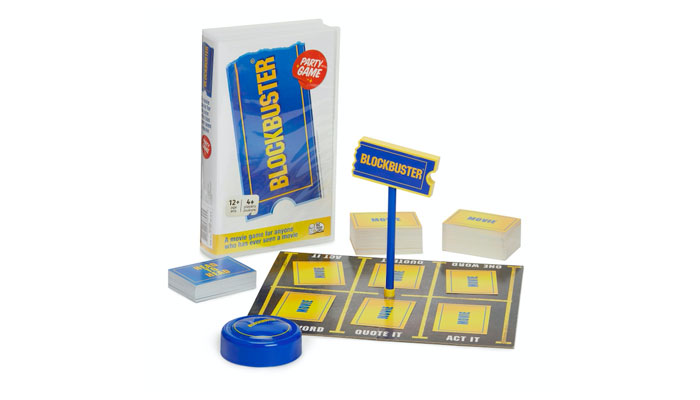 Going forward, everything really is on the table. Nostalgia is an ever-rolling target, so it creates new opportunity as Nineties nostalgia turns into Noughties nostalgia – whilst simultaneously making you feel old! The past decade has seen the meteoric rise of geekdom, which Funko encapsulated so well, and there really are fans out there for every brand.
The incredible growth of fantastic streaming content across all platforms has provided more than enough new IP for games companies to dig into, while at the same time giving life to older shows.
It's also interesting to see, particularly in the USA, that most brands now have a 'voice' that gets communicated via social media and more often than not it's in a playful or cheeky tone, which overlaps with the world of gaming and more licensed opportunities.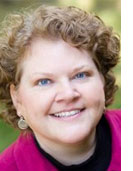 Peggy Brown, Owner, Peggy Brown Creative Consulting
The key to great licensed games is – hey – who knows? We've done many licensed games over many years, and it seems like there should be an obvious formula for success, but I'm not sure there is one. Okay – let me rephrase that… I'm sure there is not one! Not just one, anyway.
Like bringing any game to market, strong partnerships with licensors and retailers are, of course, key, but where will lightning strike? Your guess is as good as mine. And when you factor in all the ground-shifting that's happening lately with retail and shipping, anybody would have to admit that there's a decent amount of luck involved. That being said, luck favours the persistent.
Shaving off bits of licenses, or "slicensing," as I like to call it, makes for a much more precarious situation than having broad rights locked up. It's always a better shot if you have the rights to cover the whole marketplace without competition, but if you're chasing a great big worldwide well-renowned property, that's an expensive endeavour, and an unlikely one unless you're running with the biggest dogs.
From an inventor's standpoint, we think about how the consumer interacts with the specific brand. Is it serious, kitschy, deep, or silly? Is it widely known, or is it the kind of thing that's more appealing if it makes them feel like an insider? What's the age range and how far can you expand it with good playability, an enticing hook and a sharp price?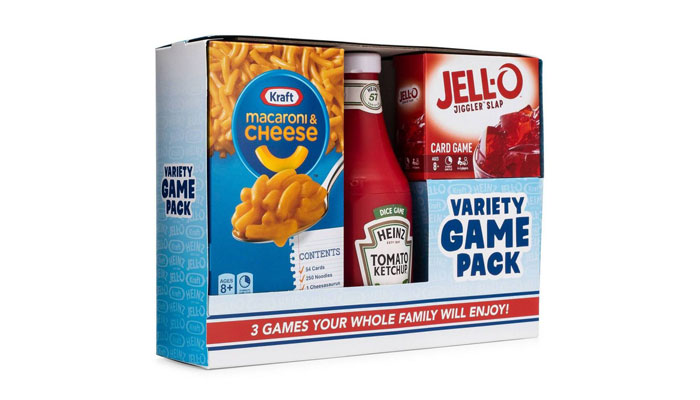 All these criteria must be balanced with each other… If it's geared too much toward insiders, you limit the market potential. If it's too simplistic, you risk boring or even offending the established fan base. If it doesn't revere the brand, it could even do damage.
Research, as with any product, will inform your moves. Listen to the licensor – they know their ketchup better than anyone. A good licensor will guide you as you fine-tune the gameplay, content and positioning for retail, and believe them when they share the map of potential pitfalls. Luckily, everybody involved has interests that are generally aligned – we all want to sell a lot of games!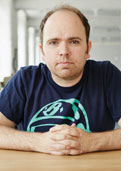 Matt Burtonwood, Director, Open 2 Design
When we work on licensed items as work for hire or in the inventor space, the challenge is always to find a compelling product story; something where there's a clear link between the licence and the play pattern.
There are lots of iterations of classic games on the market with branded collaborations and something like the recent Harry Potter version of Pictionary Air makes total sense. The glowing wand lends itself perfectly to the game, and the AR nature of Pictionary Air has that magical quality that all the best Harry Potter merch naturally has. Natural is probably the word; you're looking for a natural fit.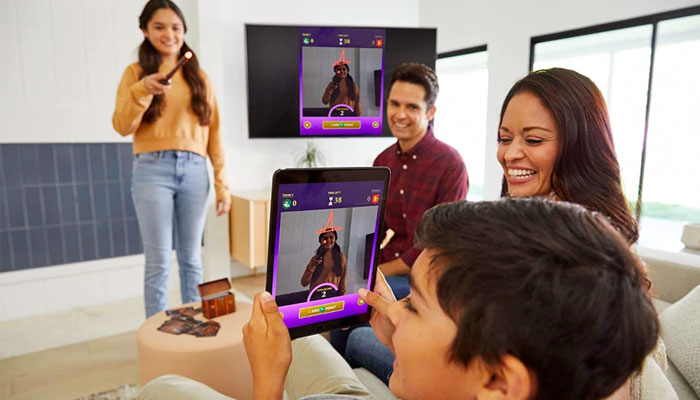 In the last 18 months, as companies lean into classic brands and players revisit titles from their youth, we've also seen toy firms look to brands that tug on those nostalgic heart strings. The Kraft Heinz variety game is a great example of this. At a time when it's hard to get out there and launch new products or ideas, it's probably a safe bet to piggyback on the goodwill and warm feeling towards an existing brand's heritage.
Moving forward I think the next challenge for toy companies will be to sieve through the streaming channels and find the next breakthrough bingeable series – and then be in a position to act fast.
It's harder and harder to plan against a big movie release when content is coming at us in all directions. It's exciting. You only have to look at the recent success of Toikido and their work with Among Us.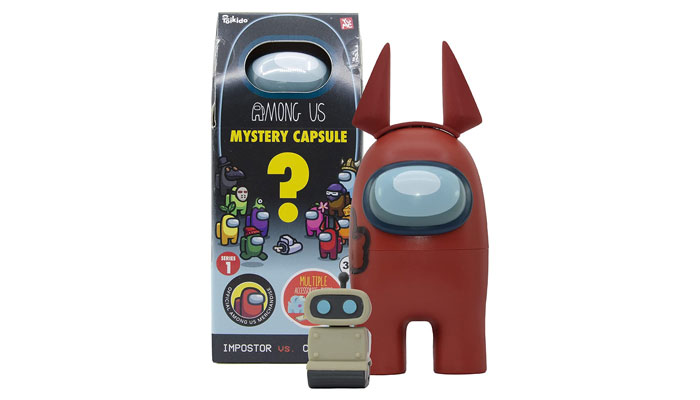 I think it'll be a mixture of classic brands that make us feel warm and fuzzy and new brands that make us feel like we have our finger on the pulse that'll be the focus for firms moving forward.
I was in a store at the weekend and my son showed me 'Dalgona' candy. Outside Korea, who knew what Dalgona candy was two months ago? Now we can buy it in a store in Sheffield thanks to Squid Game!
That's the challenge – to spot brands that cut through and bring with them their own buzz.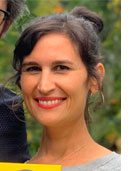 Sara Farber, Co-Founder, Galactic Sneeze
There are a few key things we consider when designing licensed games.
First off, we want to make the brand look good. When designing the Netflix Trending Now party game, we considered what Netflix would probably want. We thought they'd be excited to showcase their wide range of popular content. So, we incorporated a deck of Content Cards, each one listing the name of a Netflix series – or film – along with a brief description. And since it's a party game, we added playful humour with Plot Twists, resulting in things like 'Stranger Things… performed by hot dogs.'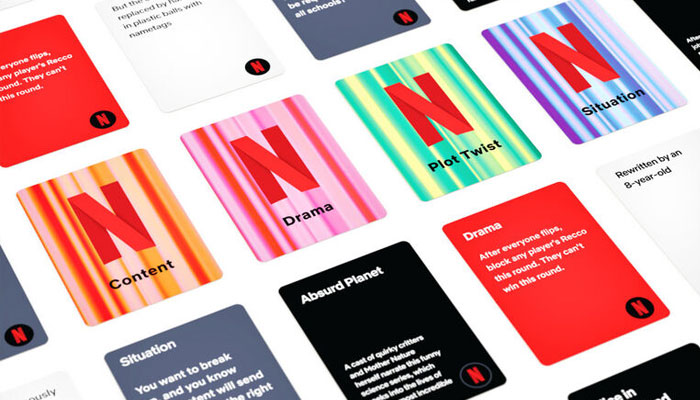 We also consider how the play uniquely captures the particular licence. Making a great branded game isn't just slapping a logo or set of characters onto an existing game, but you don't always have to completely reinvent the wheel.
Our Curb Your Enthusiasm party game features a judging mechanic, which is used in other popular party games. But the setup, elements you're combining, and various twists make it ownable and unique to Curb. The schtick – players competing to be the ultimate Larry David by talking themselves out of awkward situations – connects to why the series is so beloved. It all comes down to execution.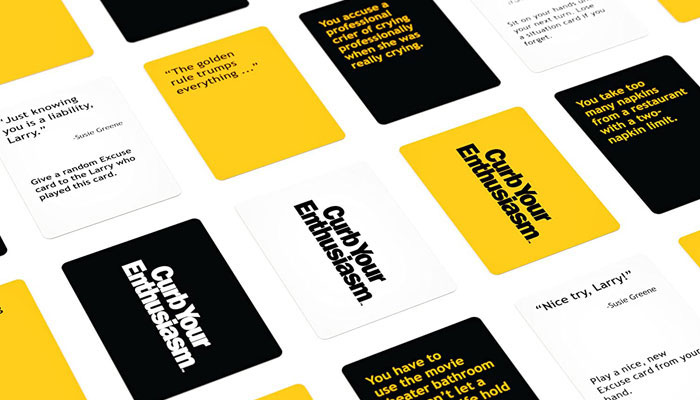 Last but not least, we try to create a game experience that's fun whether or not you're a superfan. When we designed the Love is Blind party game, our goal was to create something fans of the show would love and appreciate, that's still enjoyable even if you've never seen an episode. Ultimately, the end result should be true to the licence and fun to play!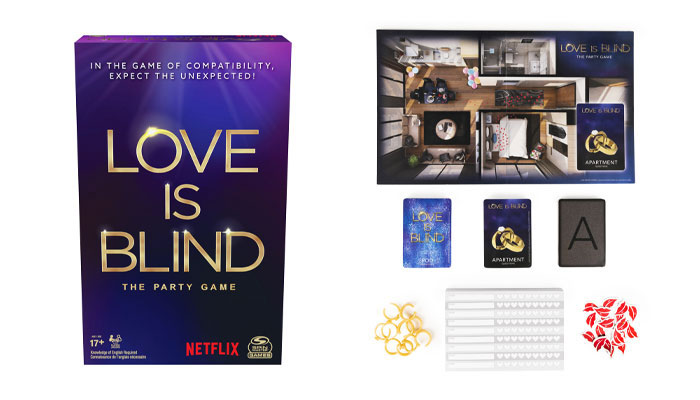 On the subject of what brands game companies will be looking at in the coming years? I wish I knew! On that note, I also wish I had bought stock in Netflix fifteen years ago! I guess in the broad sense, they'll be turning to properties that are on trend, have a passionate fanbase, and translate well to components in a box.
—
To stay in the loop with the latest news, interviews and features from the world of toy and game design, sign up to our weekly newsletter here