Talking Games: From the splat of Pie Face to the lift-off of Drone Home, what makes for a great 'wow' moment in games? And is it a must for the mass market?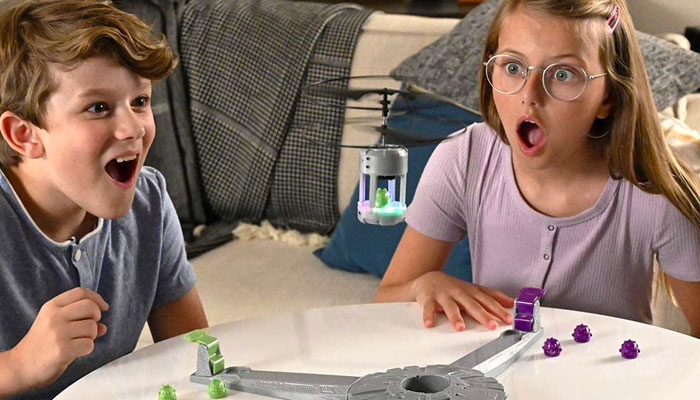 This year's Toy of the Year finalists have been announced, including those in the running for Game of the Year.
One interesting thing that stood out in this year's crop of Game of the Year nominees is that only one of them uses a 'wow' moment; meaning an in-game mechanism that triggers a surprising – and often sharable – moment. Think the splat of Pie Face, the snap of Crocodile Dentist or when Pop-Up Pirate's Pirate Pete soars into the air.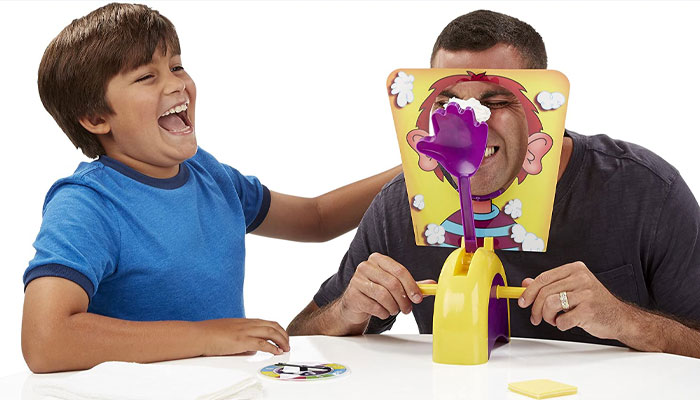 Out of this year's nominees, the game boasting one such moment is Spin Master's HedBanz Blast Off, a twist on HedBanz that sees the card fly off your headband if you take too long to correctly guess what's on your head.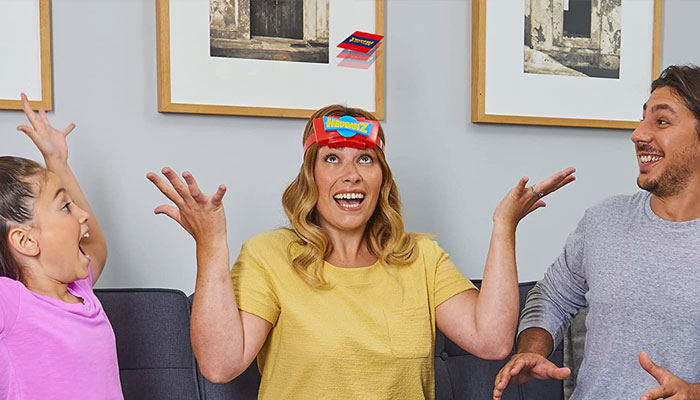 The surprise factor has always been popular with kids' games, but enjoyed a boost following the success of Hasbro's Pie Face in 2015 – itself a Game of the Year winner in 2016.
Some recent examples of games that embrace a 'wow' moment include Mattel's Flushin' Frenzy, Spin Master's Soggy Doggy, Goliath's Rattlesnack Jake, TOMY's Seasick Sam, PlayMonster's Drone Home and John Adams' Windy Knickers.
Between them, the 'wows' span soaring turds, soaking dogs, pouncing snakes, barfing sailors, flying spaceships and swinging pensioners – and they're all inventor items too.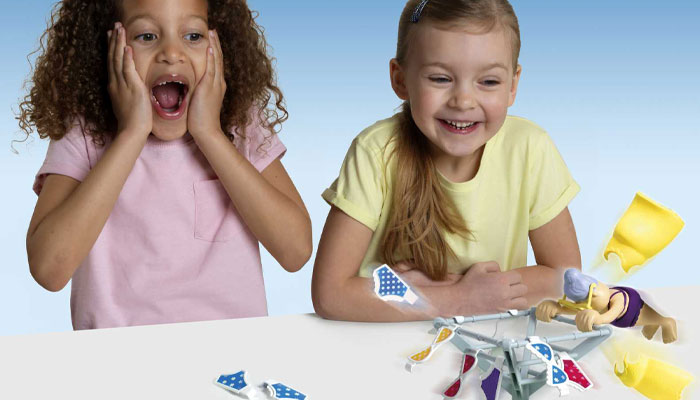 To find out what makes for a great 'wow' moment in games – and whether it's still a must for the mass market – we spoke with Big Monster Toys' Sam Unsicker, Ulco Toy & Game Co's Don Ullman, Fuse's Oliver Morris and Creating Unique Toys' Adam Borton.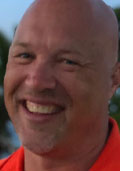 Sam Unsicker, Partner, Big Monster Toys
I believe that a great 'wow' moment is something that you want to experience again and again. We call it the "wet your pants" moment. The thing that makes you jump, or giggle, or drop your jaw in amazement.
It's like a jump scare in a horror movie – it keeps you on the edge of your seat and – even though you KNOW that it is coming… It just "gets you" every time!
Is this still a must for the mass market – YES, I do believe so. Again, like the horror movies – it can work in classics or in B-movies… It plays on basic human nature. Kids and adults will always want the thing that keeps them entertained and coming back for more.
Sounds easy right? I wish it were so! Coming up with the right mechanism, the right action, the right theme and the right game play – all meshed up into one item – is key.
Our goal is to figure all those things out and to keep those kids "wetting their pants"!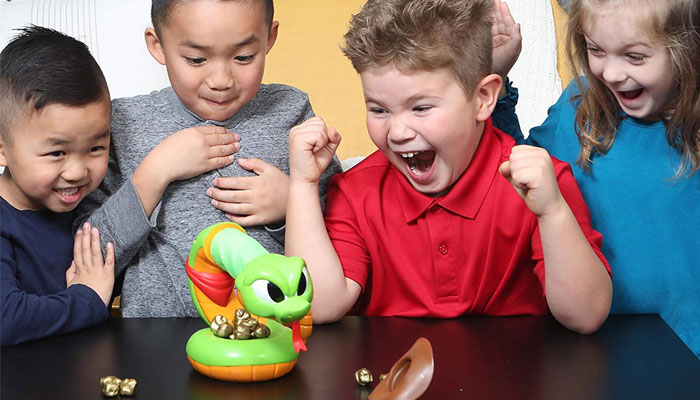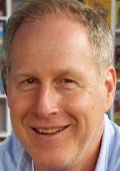 Don Ullman, Founder, Ulco Toy & Game Co
I think the most important part of a 'wow' moment in a game is that the payoff is slightly unexpected and hopefully quite unique. Certainly, our most successful games have had this kind of payoff!
Although the Pie Face 'wow' moment is not exactly unexpected, the result of the payoff is somewhat unexpected in the look of the person with whipped cream on their face.
Drone Home has an amazing payoff; it's the first board game to have a flying drone and that is an exciting play experience! And Soggy Doggy's realistic shaking action is one of those unexpected payoff moments in a game that really resonated with consumers!
One of my kids' favourite games when they were little was Elefun, where the magic for them was in watching the butterflies flutter out of the elephant's trunk.
That said, I don't think a 'wow' moment is necessarily a must for mass market games as there are all kinds of successful games that don't have this kind of payoff. The Floor Is Lava is a great example of a game that has been very successful without this type of 'wow' moment. It's the play experience that is most important!
Play experience is kind of a weird recipe. Throw anything in – a good name, a good hook, maybe a novel play mechanic, a relevant theme, a simple mechanism and simmer… If the mix is just right, it can be a mass market hit!
It's also worth noting that the importance of a 'wow' moment is also very segment driven because it's much more important in pre-school and kids' games.
I think there has been a "pseudo" arms race when it comes to these payoffs. It's getting more difficult to deliver them for the magic $20 price point, so I think you may not see as many of this type of game in the next five years as we've seen in the last five.
Our family loves games like Codenames, Ticket to Ride, and card games like Five Crowns and Canasta. They don't have big payoffs – they are just super-fun games with great repeat play value.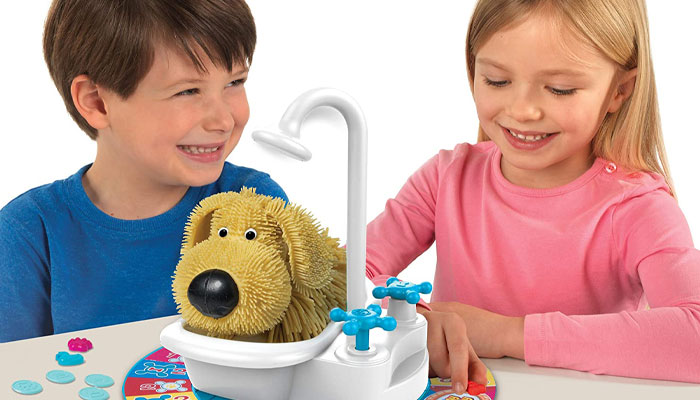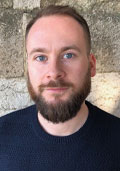 Oliver Morris, Design Director, Fuse
Being an inventor, I think what makes a really great 'wow' moment in a game is a totally unique payoff that can give even a seasoned player an unexpected jump.
The market is so full of these games that when one does something original, it really stands out. Often this is a proprietary mechanism with some clever engineering – or sometimes it's an established play pattern given a fresh twist or theme.
For me, the most enjoyable are the games that marry the gameplay perfectly with the mechanism so that even when you know what's going to happen, you're so absorbed in trying to win that the jump can still get you.
These surprises make great first-time games for younger players. My own daughter is not always able or interested in taking turns or following the rules (what three year old is?!). However, if I show her a game with a feature that gives her a bit of a jump, she enjoys triggering this moment over and over, adding her own play narrative and rules. I remember doing this as a child, trying to master my fear of Pop-Up Pirate!
I don't think big 'wow' moments are a necessity for mass-market success, but having them of course helps get a game trending. People's reactions to these moments are great to film and share, generating their own buzz and reaching those players who spend more time on digital platforms. They can bring everyone to the table, young or old, complete novice or seasoned gamer.
For me, this is the real value of these games, creating tangible, real-life moments, away from screens. These jumps and scares are remembered long after the game is over and are enticing, keeping us reaching for these games to master our nerves. I think there should be at least one in everybody's collection.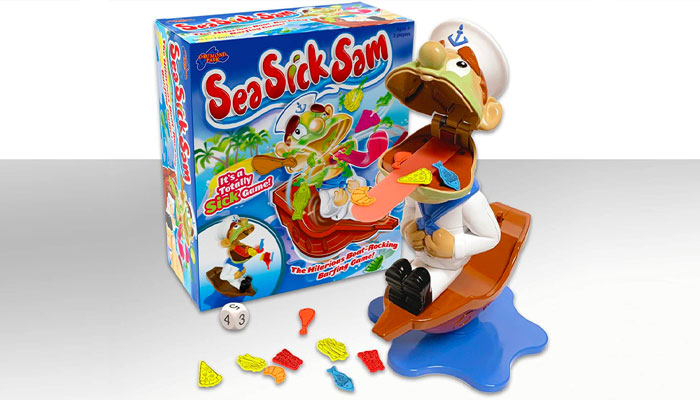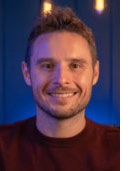 Adam Borton, Founder, The Toy and Game School and Creating Unique Toys
A 'wow' moment is a really great way of grabbing the attention of the players and the viewers, whether that's people watching in-person or watching a video. It provides a singular moment of excitement and it's usually a payoff for the tension and build-up during the game.
As I mentioned in my recent Mojo Nation column on 'TV Moments', some of my favourites include Shark Bite and Jenga. These moments can happen at any time and everyone – apart from the person it might happen to! – is excited.
Besides Drone Home and Pie Face, other examples that I like are Pig Goes Pop, where the pigs belt pops open because it ate too much, and Crocodile Dentist, where the wrong tooth press means you get 'bitten'.
A classic example is the Jack in the Box – where you slowly wind it up until it pops. You know what's going to happen but it's still surprising as it's so quick and dramatic.
The randomness really helps here. If it's predictable, it's simply not as exciting. You can apply this principle to nearly any kind of entertainment – movies, TV shows, sports or mobile games. It's the unpredictability that hooks you and not knowing when something is going to happen keeps it interesting.
I think there's still a lot of value in the 'wow' moment, especially for the mass market. When most consumers are browsing the (virtual) aisles, the games that will catch their attention are the ones with an exciting, stand-out moment which sticks in their memory. They're also looking for something that's replayable time and time again.
If it gets their attention with a 'wow' moment and they can picture themselves having fun with it again and again, you've got the chance of a sale.
Today and in the future, the attention span of the mass market is also a factor. With social media, TikTok and others promote instant moments of entertainment – with a great 'wow' moment, you've got that attention-grabbing feature that will help to gain views, followers and sales.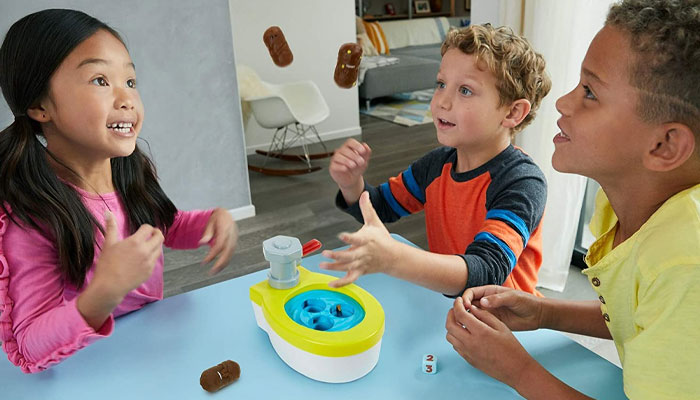 —
To stay in the loop with the latest news, interviews and features from the world of toy and game design, sign up to our weekly newsletter here