Talking Games: Should more tabletop designers look to create mass market games?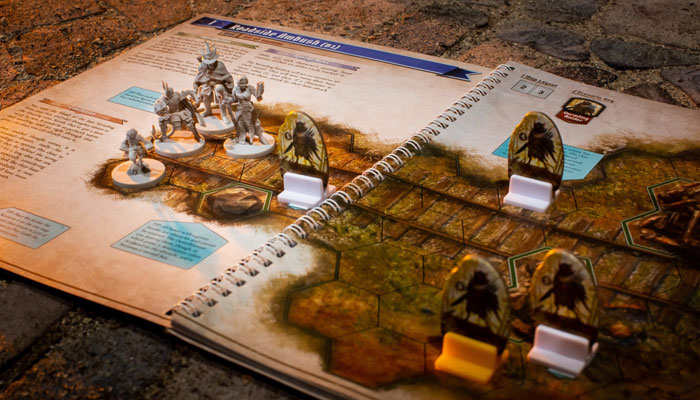 Talking Games is our new monthly series that sees figures in the industry tackle a question centred on board games and design.
This month, we're talking about whether tabletop designers should also look to design mass market games.
Tackling the question and exploring the differences between the two sectors are games designers Scott Rogers and Brett J Gilbert, as well as PlayMonster's Adam Hocherman and Heayes Design's Richard Heayes.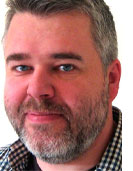 Brett J. Gilbert,
Game Designer (Mandala, Rubik's Match, Elysium)
First consider that tabletop games is already a very broad category. Might we not also ask: Should Eurogame designers make war games? Should war game designers make games for children?
Every niche of tabletop games is a foreign country — and they do things differently there. Different customs and languages; different expectations and limitations. Different games for different people.
With that said, the answer to the question and all its siblings remains the same: "Yes! Of course. Why ever not?"
But any designer embarking on so daring a journey might be in for a shock, and the sobering realisation that they don't have quite as many transferable skills as they thought.
I can only speak from experience. It's tempting to imagine that being able to speak intelligently and at length about, say, Eurogames automatically equips you to speak with similar authority about mass-market games (more so than it might, perhaps, about war games). The conceit being that (surely?) mass-market games are obviously simpler — trivial, even — and that the skills needed to create them must therefore be a subset of the skills you've already acquired.
But the best mass-market games are sophisticated and subtle, and often beguiling in a manner that hides these exact qualities. They may appear elemental, and yet they are not simply the inevitable, reductive precipitate of applying known methods to familiar and more complex compounds.
The real voyage of discovery — as Proust almost said — consists not in seeking new landscapes, but in having new eyes.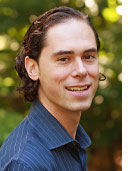 Adam Hocherman,
Vice President, New Business, PlayMonster
The path to mass retail for a strategy game is a funnel.  Speaking from a US perspective, the vast majority of strategy games begin on Kickstarter. A subset of those move to the hobby channel and a subset of those to mid-tier retail (i.e Barnes & Noble).  Finally, a very small number of these games make it to shelf at mass retail – i.e. Target.
As evidenced by Gloomhaven: Jaws Of The Lion any title, no matter the complexity, can be positioned at mass retail!  The trick is to design your game with variations in mind from the start, which will support your move into other channels of trade.  If your game is a medium-weight or "gateway" game that may mean nothing more than understanding how and where to reduce component costs to meet the needs of a more price-sensitive consumer one day.
On the other end of the spectrum, Jaws Of The Lion underwent a major game-engine evolution in order to bring a USD $100+, 20 pound (US pounds!  i.e. 9 kg!) game down to a more accessible, $40 game.
Regarding a completely lateral shift from strategy game design to party game design? Proceed with caution.  These are very different beasts and while the time to develop a party game is not nearly what is required of a hobby game, the party game space is also highly competitive, with a dearth of differentiation in game engines.  Zipping out a "me too" game thinking that gaining traction in this space is a layup, is short-sighted thinking.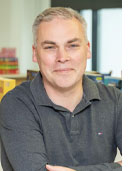 Richard Heayes,
Founder, PlayLenz/Heayes Design
There are many routes people take into designing tabletop games. For many, it's a hobby that turns into a desire to create their own product. Maybe they come at it from a game mechanics, graphics or product design perspective. The ability today to attract an audience on a budget, even a small one, can often be enough to justify some time and effort in creating and publishing a game that will go on to sell a few thousand units.
However, that kind of volume for most people isn't enough to sustain a permanent game design role. For that you need to be looking at tens of thousands of units or licensing your ideas to companies who will sell in that kind of volume.
Creating for the mass market is all about really understanding the market and the consumers you are designing for. It is about understanding the metrics of the business as much as it is about designing a great game. They may be very different from you; they may be 4-year-olds, mixed families, teens or tweens who prefer digital over physical. It will be about designing for people who maybe only play games at Christmas and on holiday.
It's also about appreciating price versus value and finding play patterns and themes that work and are quickly understood. You must learn to compromise and find balance between what you'd really like in the game and what you can afford to actually make. For me, creating these compromises are at the heart of most of the work I do, but when you can find the solution, it doesn't even feel like a compromise – you know you've cracked it.
Designing for the mass market is really about listening to people and what they'd like, not what you think they'd like.
From the business owner to the retail buyer to the consumer, designing for the mass market is a shift of focus for the designer. It's about seeing your game not only as a great experiential product that will not only deliver a great play experience, but one that will deliver a real commercial value and success.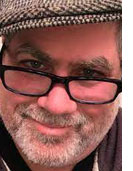 Scott Rogers,
Game Designer (Alien: Fate of the Nostromo, Pantone: The Game)
The simple answer to your question is absolutely. The mass market has evolved so much in the past ten years that it barely resembles what it used to be. I regularly visit my local big-box stores to see what they are carrying, and I am so delighted to see the variety of games available. Everything from Exploding Kittens to Betrayal at House on the Hill – titles that were considered "hobby games" just a few years ago.
As a designer, I find creating games for the mass market to be an interesting space. The mass market allows us game designers to work on some amazing IP (such as with Alien: Fate of the Nostromo) and I even like the limitations of designing a mass market product (box size, complexity, etc.) as it allows me to focus on the "fun".
I'm looking forward to teaming up with more publishers to design games for the mass market audience!
—
To stay in the loop with the latest news, interviews and features from the world of toy and game design, sign up to our weekly newsletter here