Tech Will Save Us looks to inspire game designers of the future with new Arcade Coder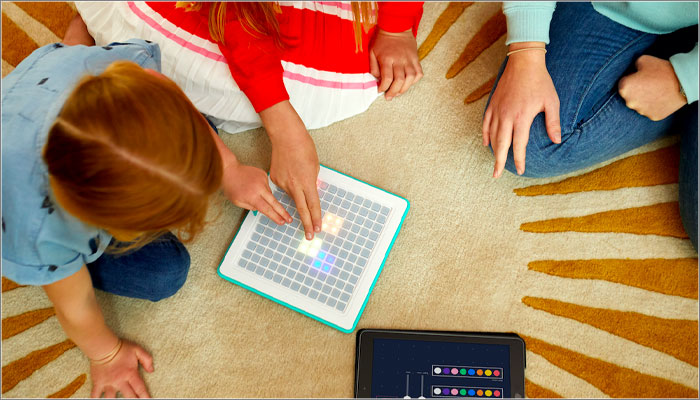 Tech Will Save Us has launched its new Arcade Coder on Kickstarter .
A tactile, programmable game console, the Arcade Coder 'empowers every kid to become a confident game designer'.
Made up of a 12" x 12" board with 144 multi-coloured programmable LED buttons, the Arcade Coder teaches kids aged six and up easy-to-learn block coding and how to design their own games.
Kids can also learn the foundation of game mechanics, like speed, levels and point systems and customise games using pre-coded projects or invent brand new ones.
"The most exciting thing about the Arcade Coder for me personally, is we believe that this will drastically change how people are spending family time because it is not just an individual gaming experience on a screen, but a multiplayer gameplay experience for friends and family," said Bethany Koby, CEO and co-founder of Tech Will Save Us.
Chris Catton, Head of Product Design at Tech Will Save Us, added: "Tech toys tend to lean in to harder skills like maths and coding. However, we recognise that skills such as critical thinking, collaboration, communication and creativity are more important for children to master for their future working lives.
"Understanding how games are designed and mastery of the tools to build new ones provides a unique way to deliver these learning outcomes within a fun and social setting."
Check out the Kickstarter campaign here