Ten thoughts on creativity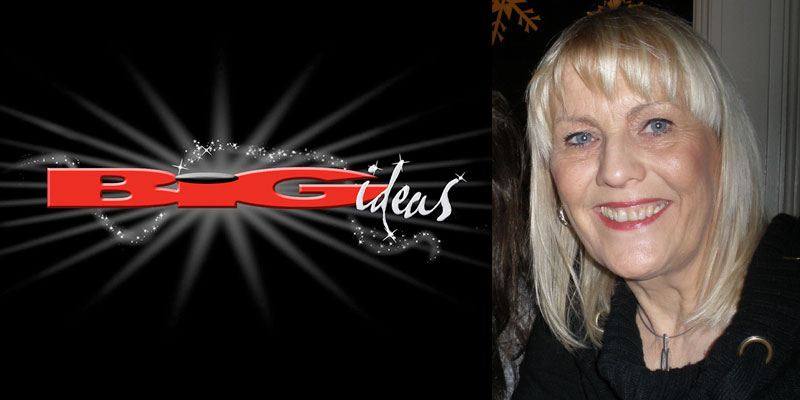 Ruth Elliott's career spans a 'good few years and hundreds of products worked on', from early days at advertising agency BDH and Denys Fisher, to being a founding director of Carterbench. She has spent the last 15 years running Big Ideas with Simon Skelton. Elliott won the ToyNews Woman of the Year in the Inventor/ Designer category in 2016 and, in the same year, also scooped the coveted 'IDIOT' award. This is presented at the Toy Inventors Dinner held during London Toy Fair and actually stands for International Designer and Inventor of Toys. With numerous award-winning products to her name, here Elliott shares some of her thoughts on creativity.
1. Imagination.
A wild imagination helps! Imagination is the root of creativity. You have to be interested in the 'what ifs?' and imagine the possibilities.
2. Light Bulb Moments.
They can happen! It's great when an idea comes out of the blue and you can't wait to develop it. I find these usually happen away from the office, and something sparks a product idea.
3. Blank Canvas.
The starting point can be difficult when you are staring at a blank piece of paper! I still like to work with a layout pad and a pencil. This allows multiple quick scribbles – unintelligible to anyone else – to explore possibilities in the early stages. For me, I need to work alone at this stage.
4. Self-Doubt.
The time in the creative process when it just isn't happening. The ability to question yourself is vital and I often go through a 'I can't crack this' stage. The despondency usually means a breakthrough is imminent. It just needs determination to keep going through the doubts and keep approaching the problem from different angles. Sometimes a slight twist is all it takes.
5. Elation.
That wonderful feeling when it all clicks and you know there's a great product there.
6. Ego.
The enemy of creativity! You have to be open to other opinions. It's easy to be frustrated when someone wants to 'mess with your baby' and it is important to stand up for your idea, but listening to comments can often improve a concept – even if it means having a complete and utter tantrum first. Do I do that? Ask Simon!
7. Presentations.
Another ball game altogether. It's fantastic when a client 'sees' the potential immediately. Of course this is only the start, but when they love it and contribute to an idea then the excitement makes things happen. I have been privileged to work with some amazingly talented product selectors who are willing to champion an idea.
8. Reality.
It isn't just about the idea, it has to be original. Although I have a pretty good knowledge of what's in the market, it's important to check the concept doesn't already exist. It's naive to think you are the only person who may have thought of it. So do lots of research and if you're told it's been done, it probably has. But a good idea isn't enough. It is so important that it is clearly marketable and comes in at the right cost.
9. When to let go.
If an idea just isn't working there comes a time when you have to let it go. Ditch it and come back to it. This can be days, months, or even years! There is such a thing as the right time for an idea.
10. Enjoy it
I am very lucky in thoroughly enjoying what I do. Of course there are tough moments, but the elation of that 'Eureka' moment is what keeps me going! And also, I have to say, the peer recognition last year was fantastic. I am proud to be in this industry and hope what I have done has brought some fun into children's lives.
Save
Save
Save