The art of the pitch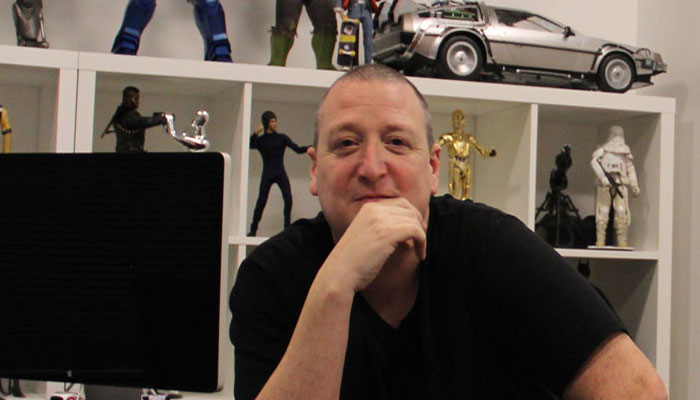 Toy designers wear many hats.
If you want to be a successful toy designer, you need to master many disciplines. Along with the obvious artistic skills, you also need to be an engineer, a model maker, a marketer, a financial analyst, and even a psychologist. However, one of the most important skills you will need to become highly proficient at is the job of being a salesperson, with the ability to pitch your ideas to anyone who will listen!
During the course of my career, I have been fortunate enough to be involved in hundreds of product and content pitches. Having worked for an invention company and various toy manufacturers and licensors, I have also had the opportunity to experience pitching on both sides of the fence.
Alpha Group is a full 360° entertainment/toy company and as such, we see dozens of pitches every year for new animated content. We are also actively involved in pitching to licensing partners in the hope of securing the master toy rights to new and existing intellectual properties.
Over the past couple of years Alpha Group has pitched for a number of different properties and, in particular, I wanted to highlight two pitches that really stand out in my mind.
Firstly, one of the most fun pitches I have ever been involved in revolved around a fresh, new property called Massive Monster Mayhem. Alpha Group has a great relationship with DHX Media and they wanted us to take a look at one of their new TV shows that they had in development. The premise of Massive Monster Mayhem involves real life kids competing in a series of elimination challenges with the ultimate hero facing off against one of the Massive Monster Superstars. We immediately fell in love with this concept and so the design and marketing teams were eager to get stuck into the pitch materials.
The TV show is filled with awesome action and tons of irreverent humour, so we knew we really had to think differently about the action figure and role-play categories if we were going to be awarded the toy rights.
We started out with the goal that all the toys needing to replicate the 'Massive' nature of the TV show. Everything we developed would have to be oversized and over the top. We decided we couldn't simply design plain old action figures, so we came up with the concept for "Smacktion" figures!
We also wanted to break away from the normal roleplay toy category and so the team came up with a really fun way to capture this with the idea of creating a product segment called ABS: Armour Up – Bash 'em Up – Smash 'em Up.
We knew we had some fantastic toy concepts and we wanted to make sure that we framed our pitch to DHX Media with the right environment. My experience has taught me that you need to deliver an immersive presentation to really help demonstrate your passion and understanding of the property.
We ultimately found the perfect location in a hotel in New York City. The industrial theme of the room together with very high ceilings gave us a superb canvas to recreate the world of Massive Monster Mayhem. With some creative thinking and a ton of foamcore board, we were able to transform the room into an out-of-this-world experience.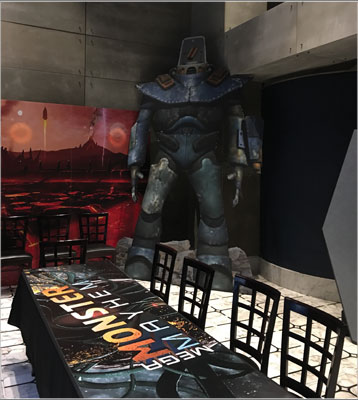 We had massive 12 feet high monsters, smoke machines, lasers and even real working airlock doors that slid open and acted as an entrance to the room. Suffice to say the pitch was epic and we were very proud to be awarded the global master toy rights.
Our next pitch was very different but just as much fun.
We were extremely excited when Nickelodeon approached Alpha Group and asked us to pitch for global master toy rights for SpongeBob SquarePants. This was a dream come true for many of us on the team as we are all huge fans of the show.
SpongeBob is a cultural phenomenon and there have been quite a few different toy lines over the years. Again, we knew we would have to tackle this pitch with a whole new approach if we were to be successful. Before we even put pen to paper, we literally pulled SpongeBob apart and put him back together again. Our goal was to ensure that we could extract the DNA of the character so that we could inject it back into every toy concept we developed. As you can imagine we had a lot of animated brainstorms with toy ideas centered around farts, burps and giggles!
Our marketing hook was equally hilarious. Our toy concepts were positioned to fit in at least one of the S.T.E.M categories. But of course, S.T.E.M in the world of SpongeBob means something completely different (Silly, Totally Gross, Extreme Laughs, Musical Madness).
Our pitch took place at the Nickelodeon offices in New York City. For this presentation I wanted to turn Nickelodeon's conference room into a gigantic SpongeBob SquarePants character. Initially my team thought I was crazy but we had to try.
The night before the pitch the team constructed (again, with a liberal use of foamcore) a giant SpongeBob wall. The crowning glory was the transformation of the TV which became a pair of animated SpongeBob eyes along with a huge three dimensional nose.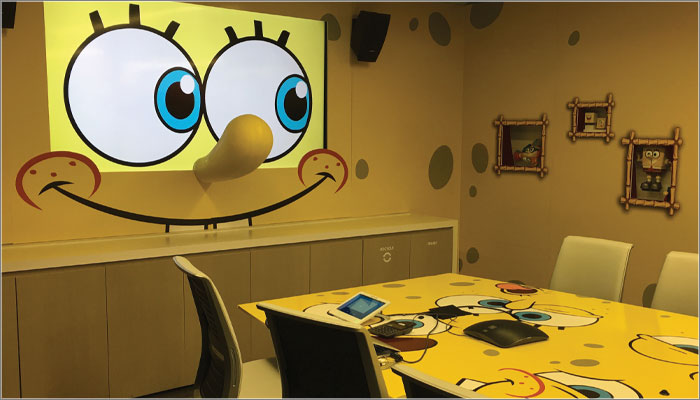 The next day, even before our presentation had started, the word had spread around the Nickelodeon offices about our set-up. We had dozens of employees stopping by just for a photo opportunity.
We knew we were off to a good start with the pitch and we are now thrilled to be the new global master toy partner on all SpongeBob SquarePants toys.