"The core gameplay is a designer's playground!": Exploding Kittens' Carol Mertz on reimagining Dobble as Anarchy Pancakes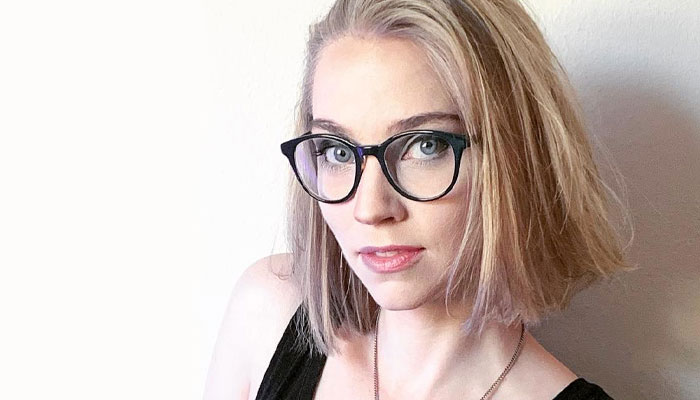 Carol, it's great to catch up. To kick us off, how did this reimagining of Spot It – or also known as Dobble in some territories – come about?
We knew we wanted to team up with Zygomatic to introduce the core gameplay from Spot It! to more players in the United States. We couldn't wait to find ways to add more of a "party" element to the classic title, amping up the energy and making it an exciting experience for players of all ages.
Were you Spot It fans already?
We were! Our team has played and enjoyed Spot It! for years. I've always loved how simple and approachable it is — it's such a classic to bring to a game night. The fact that there are so many modes has always intrigued me – and made me want to design even more ways to play it! I feel really lucky that we got to do that here.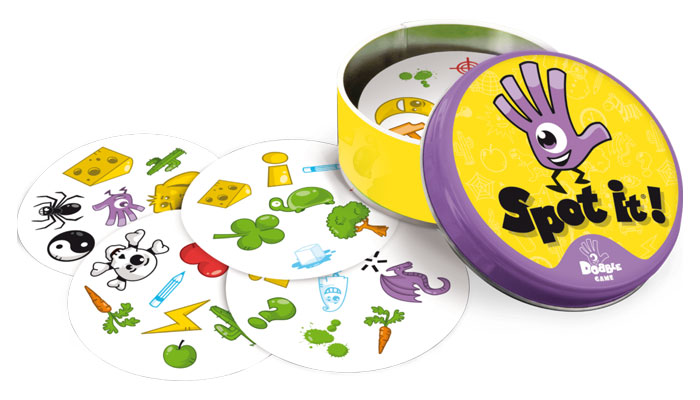 Anarchy Pancakes sees a theme added to Spot It – and pancakes feel very intuitive with the round cards! What were some of the key factors that led you to pancakes?
Yes, we love that the pancakes fit the round cards so well! Because of the fast-paced gameplay and the nature of the matching, it's important that there's no "correct" orientation to the cards during gameplay.
With that in mind, we knew from the start that we didn't want to change the shape from the classic cards, so all of our theming ideas very much centred around bringing the circle shape into the narrative. The pancakes were an early idea that stuck, because it also meant that we could have a lot of fun with the different kinds of "toppings." It ended up becoming really fantastical, which I love!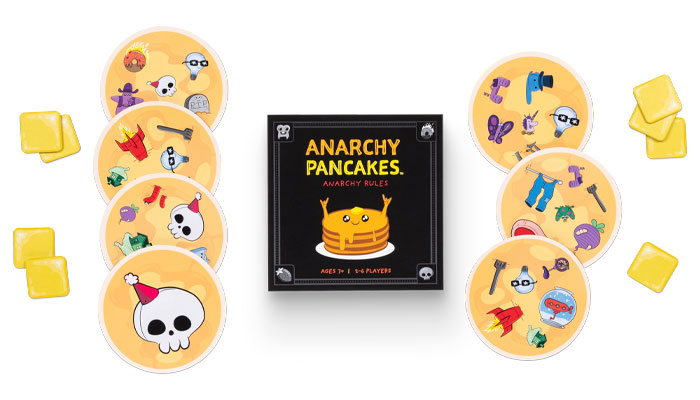 Away from the art style, what are some of the other key points of differentiation between Spot It and Anarchy Pancakes?
Aside from adding our signature Exploding Kittens art style, there are a few new gameplay elements that set it apart. The biggest innovation is the cards with just one icon. While the original Spot It! cards are all guaranteed to have at least one match with each card, we incorporated additional single-icon cards – what we call "One-Topping Cards" – that intentionally block the infinite flow of play. These new cards allow players to strategise around when, and how, to stack and match the single-icon cards with the more traditional cards that all have guaranteed matches.
In addition to that, we incorporated permanent stacks that move around the table together — as you find matches and stack cards, nothing is ever discarded. All the cards just become these big stacks of pancakes that get pushed and pulled around the table as everyone finds matches, so it becomes very chaotic and intense with ever-growing stacks of cards.
Finally, since the game plays so quickly, we introduced tokens to track wins over multiple rounds, allowing for campaign-style gameplay that allows players to redeem themselves and win the game even after a poorly-played round or two. It makes for a very dramatic experience overall!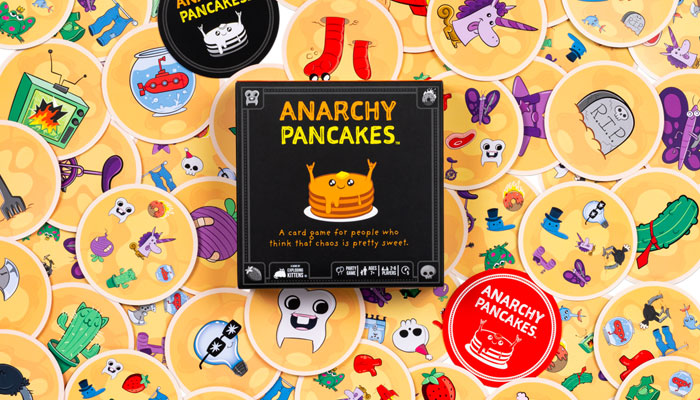 Was there a balancing act to be walked in terms of retaining what made Spot It successful in the past, but also putting enough of an Exploding Kittens twist on it?
To an extent. Spot it! is already an incredible game with endless possibilities, so the core gameplay is basically a game designer's playground. The fact that there are already so many different ways to play gave us a really fruitful place to start from.
The challenge was, as you put it, figuring out how to make it feel like an authentic Exploding Kittens party game. Adding in the ability to block matches with the single-icon cards really made a big difference, introducing a new way for players to strategise and sabotage each other.
You described the core gameplay as "a game designer's playground", but why do think it's resonated with consumers?
Spot It! has been a huge commercial success for over a decade now, and that's no accident. Like I mentioned earlier, the simple, fast-paced gameplay makes it really approachable and appealing to players of all ages. The compact design and quick play time are great added bonuses — it fits so easily into so many different contexts that it's just become a gameplay staple for countless families around the world.
You guys also have a reimagined version of Top Ten in the works. Is this a core part of Exploding Kittens strategy moving forward? Should we expect to see more Exploding Kittens revamps in the future?
While we're still focused on creating original Exploding Kittens games, we've loved collaborating with the team behind games like Spot It! to give them a fresh twist and introduce new gameplay to different communities. As a game designer, it's an incredibly satisfying challenge to reimagine new experiences for an existing title. I guess we'll just have to see what the future holds!
We'll keep our eyes peeled. Thanks again Carol!
–
To stay in the loop with the latest news, interviews and features from the world of toy and game design, sign up to our weekly newsletter here