The Fantastic Factory's David Snow on designing LADbible's first party game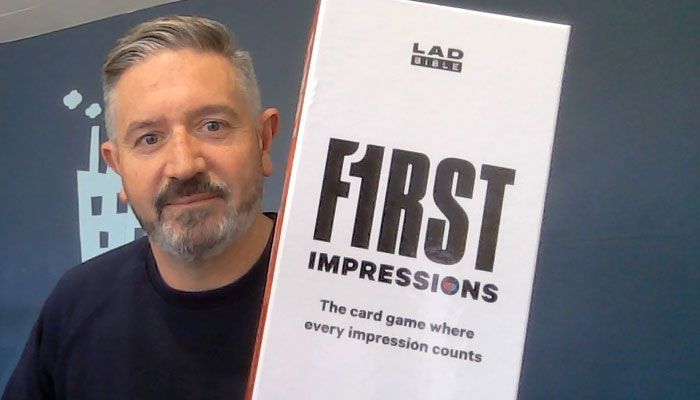 LADbible has launched its first ever party game, First Impressions, thanks to a collaboration with game invention studio, The Fantastic Factory.
Inspired by LADbible's popular YouTube series, the First Impressions card game sees players battle it out to recreate their best and worst impressions of famous faces.
We spoke with The Fantastic Factory's David Snow to find out how the collaboration came about – and why there's more to come from LADbible in the games space.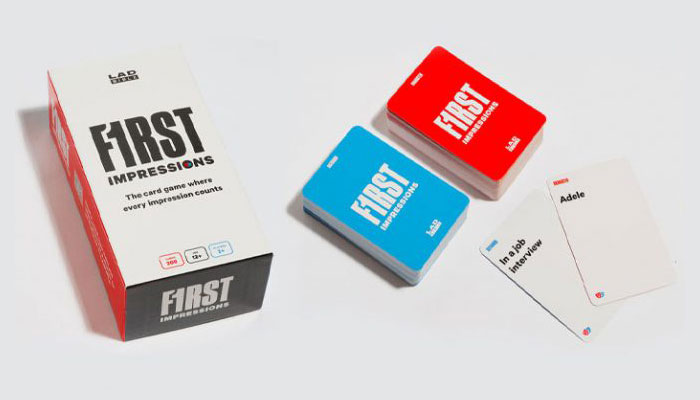 David; it's always great to catch up. Before we dive into the LADbible partnership, we last did an interview back in 2020 – I think to discuss your escape room game, Trapped. What has The Fantastic Factory have been up to since then?
Hi Billy. Wow 2020; feels like a lifetime ago. The Covid-19 pandemic has really messed with timing for everybody I think. We have remained busy, making more Trapped titles and growing the distribution globally.
We have created a further 20 games since we last spoke across all categories and travelled round the world this year – as the non-UK toy fairs were cancelled – to meet with our partners and show our new games.
I think I saw some of your travels on LinkedIn. How was that?
Well, as an invention agency with a manufacturing business, we normally show twice a year in Hong Kong, so we had to do thing differently this year. We travelled around 35,000 miles in three weeks to see our partners. No small task, but it was super rewarding.
I'd like to say a massive thanks to all of our partners for allowing us to visit and spend quality time reviewing our games and planning for the future. We love toy fairs but meeting face-to-face with our partners has been a real highlight in 2022 so far.
Great stuff. Now, some recent news is that you teamed up with LADbible to bring one of their popular YouTube content series to life as a party game. How did the collaboration come about?
Yes – how lucky are we to be working with LADbible! We were approached by one of our friends – Nikki Samuels of Factory International – to see if we wanted to produce a game for LADbible based on their First Impressions series on YouTube. It only took us a few seconds to say yes!
We then embarked on a partnership with LADbible to create the first of hopefully many games based around LADbible IP. First Impressions is LADbible's first foray into consumer goods so to be part of that is a massive coup for us and something we really enjoyed working on.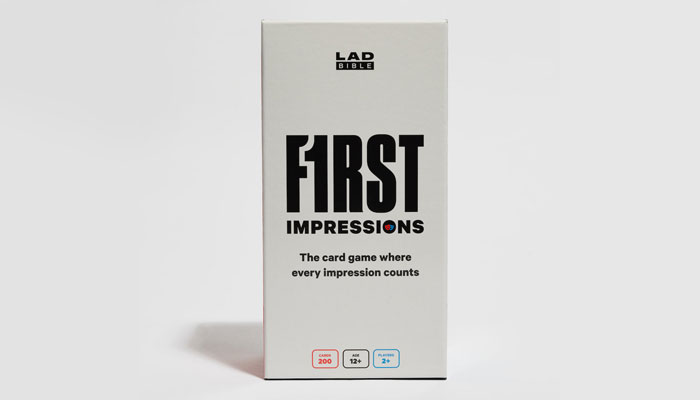 For anyone new to First Impressions, how does it play?
If you haven't seen First Impressions content on LADbible, they have a vast network of the world's biggest celebrities they work with and created content where two celebs perform impressions for each other to guess; normally with hilarious outcomes.
We took that idea added into the game everyday scenarios that are to be incorporated into the impressions; we turned that into a card-based game for family play or party night with friends. Players have to either guess the impression, the scenario or both. The first player to collect five cards wins the game.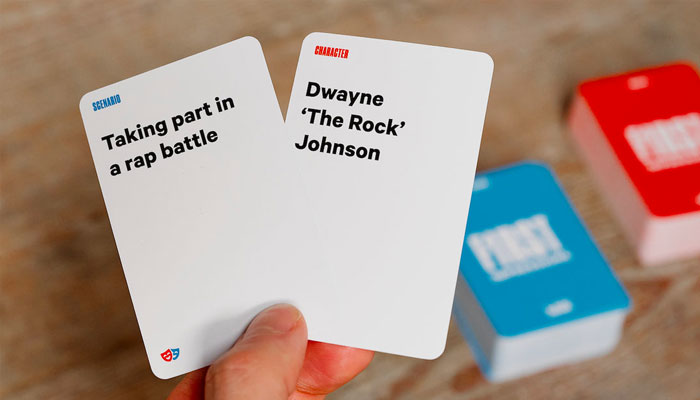 The added bonus of working with a partner like LADbible is that they can offer some very cool 'money can't buy' opportunities for players. Within the game, there's a QR code which allows you to scan your best impression – or worst – and feature it on the LADbible site. Who doesn't want to be immortalised on there forever! Also watch out for some other very cool opportunities as we move through the year.
And you mentioned earlier that this could be the first of several LADbible games?
Yes, definitely. LADbible is very content rich, which is a massive bonus. It also boasts a reach across the globe, allowing for both a local or a global approach to product. So yes, there's more to come from LADbible.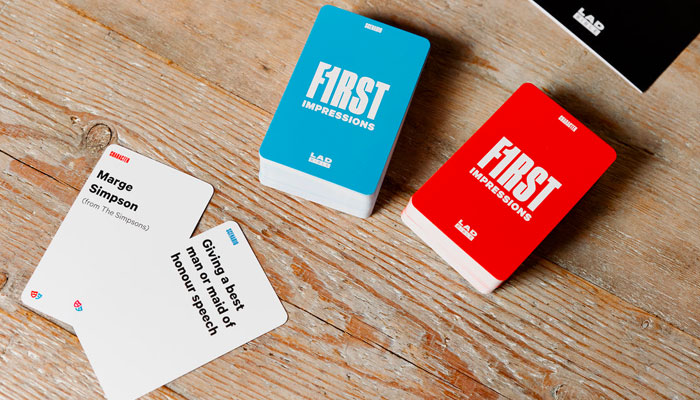 You've worked on games now for LADbible and Rate My Plate. Do you think there's lots of untapped potential in bringing these kinds of trend-driven digital brands to life in games?
Yes, I believe there is – and not just in the games space. Given how shopping habits are evolving and how brands interact with their fans, this will allow for loads of different opportunities in this area. Get in touch if you what to gamify your digital content in the physical space.
There's lots of things going on in this sector around sustainability – and I'd imagine that's also important to LADbible as a brand. Is that a concern of yours when putting games together?
Yes. At The Fantastic Factory, we've actually been working with cardboard inserts, soya ink and other sustainable materials for the last three years – so we've been ahead of the curve on this one for a while.
One of the first things LADbible made clear to us was they wanted First Impressions to be 100% recyclable and use sustainable materials in the production. This was very achievable for us as our factory is very used to producing FSC products, so we knew we could offer exactly what LADbible wanted.
I know sustainability is super important to LADbible as a company and we were delighted to produce an FSC certified First Impressions game for them.
Fantastic. David, before I let you go, what else is still to come from you guys this year?
There is still a great deal to come from First Impressions, so watch this space. There's also a number of new game launches to come in 2022 for The Fantastic Factory and we have secured a lot of distribution for 2023. So lots to look out for in the coming months in the run up to Q4 and beyond!
Great. Thanks David. And good luck again for First Impressions.