The New Normal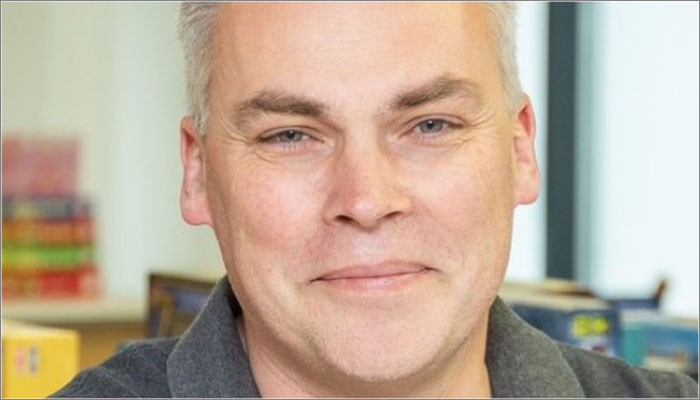 Heayes Design's Richard Heayes takes a look at how toys marketed to – and designed specifically for – adults are no longer just a passing trend.
In some respects, the toy industry doesn't appear to have changed at all in the last 30 years. Classic Monopoly – check! Play-Doh extruder – check! Hot Wheels loop-the-loop – check! LEGO Fire Truck – check!
There are so many toys that have had nips and tucks, but if a child from the Eighties turned up in a reverse Life on Mars kinda thing at their local toy shop, they'd feel right at home. The 'rinse repeat' formula seems to be working just fine for many.
But when December 25th comes along, they may be very surprised to see what Santa brought the rest of the family. Dad unboxing a £500 LEGO Star Wars Death Star, Mum gleeful at her collection of adult colouring books and Pusheen collectables, older sibling with their £200 Kickstarter board game in the flesh, Granny unpacking the latest VR headset for some Call of Duty action.
What the hell is going on?! Kids play with toys; you lot are supposed to be getting gardening gloves and boring books, like The 100 Most Interesting AA Walks! Well, welcome to the new normal!
Grown-up toys are certainly a thing and, for many, a very lucrative thing. I am pretty sure Hornby's recent surge is not driven by 10 year olds, and LEGO's range of adult targeted products like the recent LEGO Art range are not just higher-priced versions of kids' toys, but toys designed specifically for the adult market.
One could also point towards the huge growth of high-end games on crowdfunding sites like the recent relaunch of Hero Quest from Hasbro. Another recent crowdfunding item that really caught my imagination was the Spectre & Vox 3D haunted house escape game. It's a real 3D dollhouse! Now some might see all this as a fad, but there are clear reasons why this is happening.
Let's start with birth rate. In the States it was 3.85 births per woman during the Eighties; that's now 1.77. Stats in the UK show in 1980 that 13% of 17 to 30 years olds went onto university education; now it's 35%. A recent study from Loughborough University showed that 54% of young adults were living with their parents into their late Twenties.
All this shows that adults are staying younger for longer. Social media has also made it totally acceptable to share 'play', from daft stunts, toy experiences, and generally adults being big kids. TikTok and the newer platforms even more so. Things considered geeky are now just cool or alternative.
There are also hundreds of online adult toy and game reviewers alongside many sites dedicated to marketing toys towards teens and adults, constantly feeding their toy habit. The launch of a hot Nerf Blaster or Mandalorian collectible can get the same press as the latest tech gadgets.
Let's also not forget we are entering a period of extreme turmoil in the job market. Toys and games have always offered an escape, so this trend is really just a new permanent segment of the toy business. Welcome to the new normal!
—-
To stay in the loop with the latest news, interviews and features from the world of toy and game design, sign up to our weekly newsletter here