Themeborne readies Kickstarter campaign for The Last of Us: Escape the Dark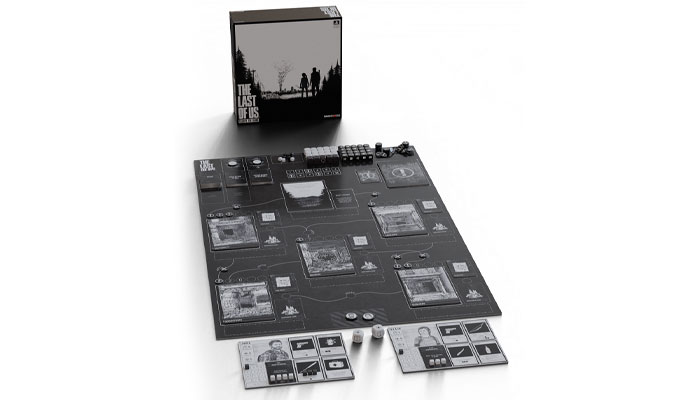 Themeborne has teamed up with Naughty Dog to launch an Escape the Dark game set in the world of The Last of Us.
Based on the acclaimed video game series, The Last of Us: Escape the Dark sees players explore an open-world map as they attempt to make their way to safety, while keeping everybody in the group alive.
Gameplay involves players making choices about which route to take and resolving immersive 'chapter cards' at familiar locations from the video game, including the Suburbs, Sewers and University. Survival will depend on using a tactical combination of item cards and custom dice to overcome threats.
"I've been a massive fan of Themeborne's Escape the Dark board games," said Neil Druckmann, Co-President of Naughty Dog.
"Escape the Dark Castle grabbed me with its bold black and white illustrations, compelling RPG mechanics and interesting narrative choices. With its spiritual sequel, Escape the Dark Sector, I loved the evolution of deeper mechanics and how easily they fit into the sci-fi genre. Now I couldn't be happier to see their game design continue to evolve with The Last of Us! We're excited to see Joel, Ellie and more of our beloved characters take on new life through stunning artwork and mechanics that immerse players in the world of The Last of Us."
The crowdfunding campaign for The Last of Us: Escape the Dark goes live on November 8th.
–
To stay in the loop with the latest news, interviews and features from the world of toy and game design, sign up to our weekly newsletter here