Thomas Quigley on the launch of his new Manchester-based product design consultancy, Thinkbot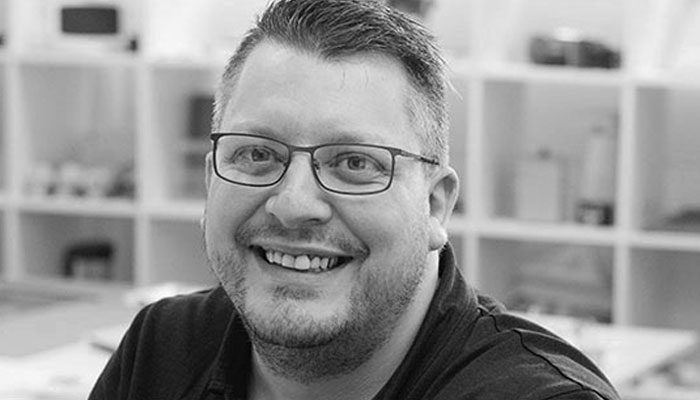 Having spent most of his career in the world of lighting design, earlier this year saw Thomas Quigley launch his own product design consultancy in the form of Thinkbot.
With an eye on pitching concepts to the toy market, Thinkbot wants to help the next generation learn through play and engage kids through unique innovative product.
We caught up with Quigley to learn more about his history in the design space, how he stays creative and what he wants to bring to the toy industry.
What's your history in the world of design?
I have been working professionally within the design industry for nearly seven years, primarily focused on the design of luminaries for the lighting industry for some of the biggest lighting companies in the UK and Europe. I have been fortunate enough to be part of a Red dot winning design team in my career along with design awards from Samsung and being published as 'One to Watch' from the jury panel at the New Designers exhibition in London as a graduate.
As a professional I have had the pleasure of working with some extraordinary designers and engineers from all areas of the design industry. I have tried to take what I can from each collaboration to use in my own work, enabling me to grow and continue learning all aspects of the design process, from ideation, design development, design for manufacture and foreign communications to bringing products to market using various manufacturers in the far East and domestic suppliers too.
This year saw the launch of Thinkbot – what services do you offer toy firms and why was 2018 the right time to launch?
Thinkbot was an idea I had been working on alongside my day-to-day career for a while, building a sustainable business plan and route for growth with the design ideology that I want Thinkbot to become synonymous with. I had always wanted to build my own brand of design once I had reached the level of experience within the industry I felt was needed.
Thinkbot is a product design consultancy and design brand based in Manchester and has been running only three months, but we have been very fortunate in the projects and support we've received. We have numerous ideas that we want to pitch into the toy industry to help the next generation learn through play and engage using unique innovative ways too.
How do you stay creative?
I stay creative by watching and studying other designers and creatives from all genres of design. I enjoy travel and feel it's key to travel to as many design shows and exhibitions as possible to understand current trends and cultures. A great way in which I believe to stay creative is to push yourself and make yourself uncomfortable trying new things. This often opens up new avenues for my design process and helps me become a better engineer and user focused designer.
What do you make of the state of creativity in the toy space at present?
I have seen changes in the industry most recently due to new technologies and the birth of coding styled applications to help teach children how to think as they play, while teaching coding techniques in a more accessible way for all ages. I would like to see this transfer more into the traditional board game space and find more ways to educate children in different mediums too.
Technologies are being developed all the time and we are (as designers) blessed with a diverse library of options to create with. Long may it continue, so we will have the tools needed to bring our new ideas – no matter how ambitious – to life.