Thought Bubble's Stacy Lewis on how a career in marketing shaped her approach to toy invention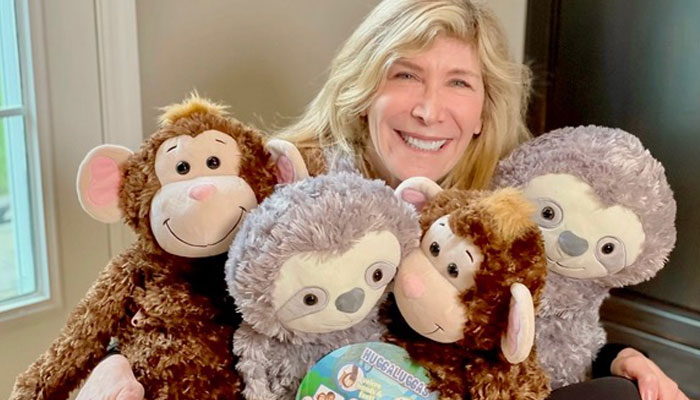 Stacy Lewis is an inventor and creative director who, this year, launched her first toy in the form of Huggaluggas, a line of plush animal backpacks.
Prior to embracing the inventor life, Stacy enjoyed a career in advertising that saw her work with the likes of Hasbro and Spin Master, across brands spanning My Little Pony, Paw Patrol and Hatchimals.
We caught up with Stacy to learn more about her move into invention – and why a career in marketing has proved invaluable when it comes to pitching her own ideas now.
Stacy, great to connect! To kick us off, was a career in toys always on the cards or did it enter the picture unexpectedly?
I didn't set out to be in toys, but it was definitely meant to be. My entry level job was as an Art Director at an advertising agency here in NYC that happened to have a toy account. My very first project was to create a commercial for a doll in the Ideal Nursery. I was in heaven – I love dolls and had a big collection of baby dolls and Barbies when I was a kid.
Toys are in my blood; an uncle on my dad's side invented toys and my mom's dad sold toys from a cart on the streets of New York in the 1930s.
Sounds like it was inevitable! So what led you from advertising to inventing?
My career in advertising continued for 30 years and I always worked on toy accounts – Galoob, Tyco, Toy Biz, Hasbro, Spin Master and more. I did campaigns for Bouncing Babies, Micro Machines, Magnadoodle, My Little Pony, Air Hogs, Paw Patrol, Hatchimals and much more.
After marketing other people's inventions, I realised I had a priceless degree in what kids like and what they respond to. I worked with kids on set and saw them playing with all these toys. I saw how the toys would move off the shelves once the campaigns were launched. I also saw what didn't work.
It was time to take this knowledge – this love for toys – and my instinctive ability to understand what kids want and use it for myself; it was time to invent.
Talk us through your approach to design. What sort of things do you find yourself creating?
I am not an engineer or an industrial designer, but I am a creative person with a strong affinity for trends, especially fashion. I live in New York and love to people-watch and I scroll through Instagram constantly.
My creations are mostly dolls, plush, collectibles and games. That's where my personal interests are and I express that through my inventions. I did steer off my toy path during the pandemic and developed an anti-bacterial seat cover for travel and movie theatres called Seat Sacky. I saw a need and jumped on it.
This past year I also launched my first toy called Huggaluggas, a plush backpack and it was sold on the Home Shopping Network. We are currently expanding the line – new animals and colours – and will be in retail late spring. I have a creative partner on my new inventions – we met through the Women In Toys mentorship program – and we are actively pitching over 10 items and getting a lot of interest.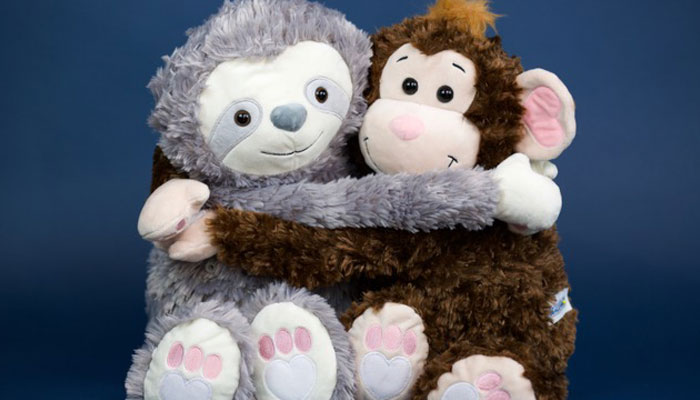 Congrats on both of those. You mentioned before about having experience on the marketing side of things as well as design. In your inventor life today, how useful has it been to be able to wear both hats?
The marketing experience I have has been extremely helpful in my pitches because I am able to see and share what a campaign can look and sound like. I use those skills when creating decks and pitching to toy companies.
Having a visual look and creative copy helps companies get an idea how my products can be represented in the consumer marketing space; it's an extremely helpful sales tool.
 
Absolutely. Now, before I let you go, one last question: How do you fuel your creativity?
Because I was a creative in advertising, I had to learn how to focus my creativity and develop skills to create within tight deadlines. I find I am most creative early in the morning or late at night when the phone doesn't ring and emails don't bong into my inbox. I am most definitely easily distracted.
Balancing work and social is really important… In order to be creative and have fresh ideas, one needs to get out of the house, be aware and just do things. And, of course, I watch everything on Netflix, Apple TV and Hulu.
Good advice. Thanks again for making time Stacy, this has been fun.
—
To stay in the loop with the latest news, interviews and features from the world of toy and game design, sign up to our weekly newsletter here