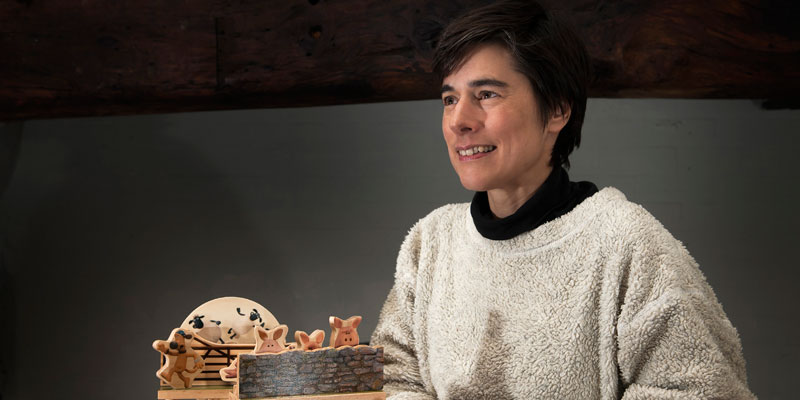 For over 20 years, Timberkits has brought consumers of all skill sets mechanical model kits that explore the science of movement, with a expansive range now spanning many creatures, characters and contraptions.
Each set is made out of natural wood and takes the best part of a year to design, but despite valuing a development process that's generations old, last year saw the firm add a new string to its bow in the form of licensed sets thanks a deal with Aardman for Shaun the Sheep Timberkits.
We caught up with Timberkits co-director and designer Sarah Reast to discuss the origins of the company, the development process behind its products and why wood will never go out of fashion.
Can you tell us a bit about the origins of Timberkits and how you got involved with the company?
Timberkits is a family business started by my Mum and Dad. I took over in 2012 so they could retire which hasn't worked very well in Dad's case. He will be at his bench inventing new contraptions till his dying day, it's a compulsion.
I grew up with woodwork and Automata; my working life has always been involved in design of some sort so it was an obvious route for me. They used to make huge automata as special commissions but gradually came round to the idea of mass production of small designs in kit form so that other people could enjoy building them too.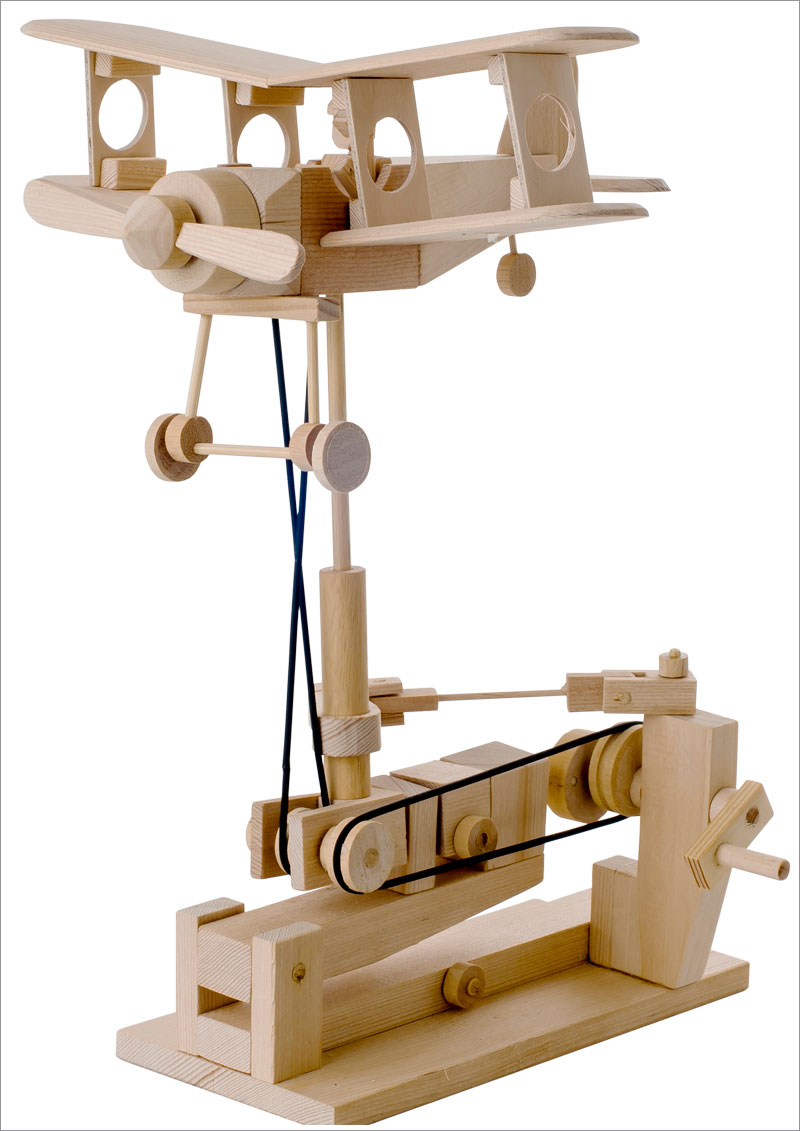 What is the design process like for a Timberkit? How long is the development process from concept to shelf?
The development process is the best part of a year; we have to make many, many prototypes before they are ready for production. The process starts on the back of an envelope and then very quickly goes into practical experiments in the workshop before being formalised as proper models and technical drawings.
We do most of it the old fashioned way using tools and processes that are generations old. Our workshop is a real Geppetto's world, full of the comforting smell of sawdust and the sound of tinkering with the occasional curse and song, depending on how well things are going…
Where do you get inspiration for new kits?
Anywhere and everywhere. Sometimes enthusiastic Timberkitters submit design ideas which we develop and adapt, sometimes we respond to demands from our outlets and sometimes it is just a totally random idea. Sometimes we discover a new bit of mechanism and then have to find an idea that uses it.
Our aim is to bring life to an inanimate material so we are usually looking for themes such as people doing certain activities or quirky animals. The challenge is to create the illusion of organic movement in a mechanically engineered model.
Since launching back in 1993, what's been the biggest industry change to impact the company? And has your design process changed much from the early days?
Embracing e-commerce was my biggest challenge in 2012 because my parents were not at all ready for that. We were pretty behind so had a lot of catching up to do. Since then the challenge of online marketing remains a big one because it is such a fast moving world that I am never quite up to speed with. We have such an eccentric product and such a diverse disparate global audience, finding and defining our market is a tough one. Once found, our customers tend to be pretty loyal, I would go so far as to say addicted in some cases…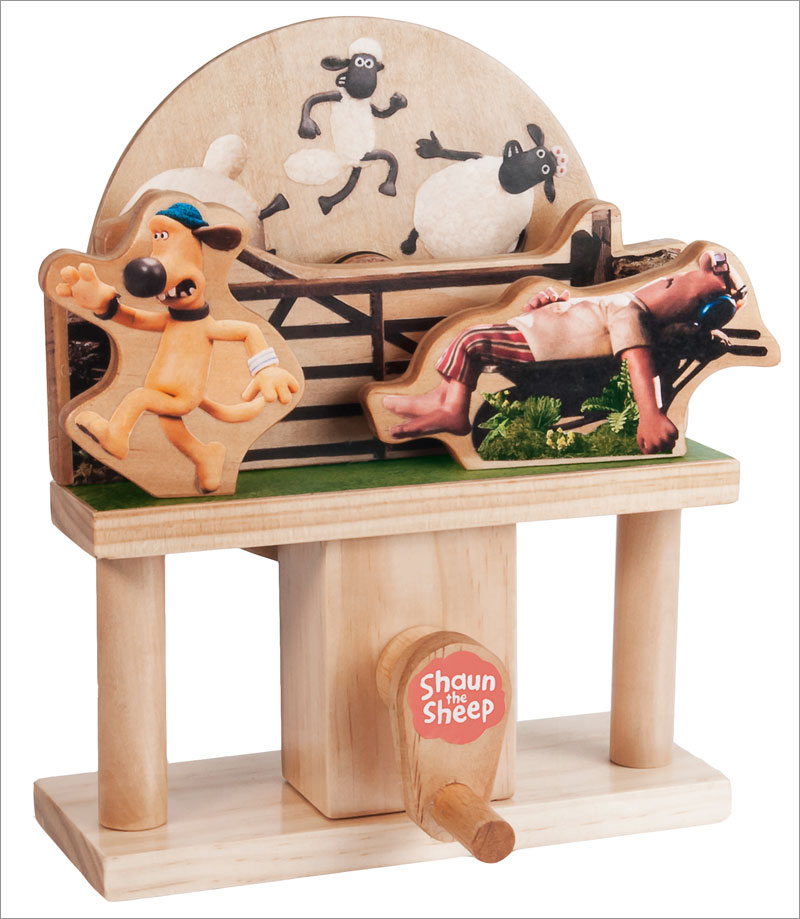 Timberkits has dipped a toe in the world of licensing with Shaun the Sheep. How did this deal come about and how did working with a brand change your development process?
I had always admired Aardman and harboured a fantasy about some sort of collaboration. It wasn't until we were successful in our appearance on Dragons' Den in August 2015 that our Dragon, Touker Suleyman, was able to make the necessary introductions for us and help us through the whole licensing set up. Aardman were great fun to work with and it has set us on new routes for designing for a younger audience which definitely opens up other opportunities.
Are there further licensed sets in the pipeline?
Yes, there certainly are but all is hush hush until next Spring, when a very big new project will be unveiled. I have an extremely intense winter of product development ahead of me and it is very exciting. The only clue I am willing to give is that it will probably not be an obvious new relationship, quite different to the usual so think very laterally!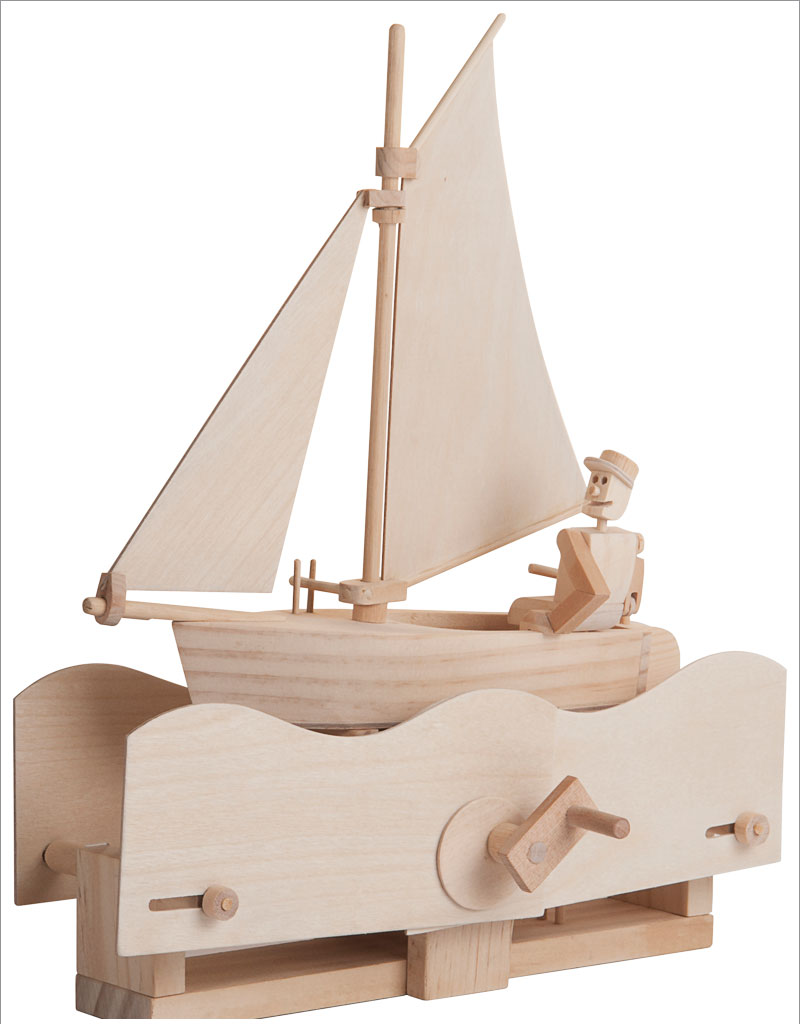 How do you assess the state of creativity in the wooden toy sector at present?
There is some truly fantastic design out there and some equally brilliant manufacturing but pricing will always be an issue. You don't make a mould for wood and then the more you churn out, the cheaper it gets. Apart from really simple objects, wooden designs involve skilled people and sophisticated machinery so there is a limit to how cheap they can get.
I think humans are endlessly curious so even if one particular material is trendy it won't ever be long before people start saying 'how about we try this other material?' so I don't think wood will ever go out of fashion. It is timeless and sustainable and lovely, but then, I'm biased.
What's your top tip for staying creative?
Play, play and more play and don't be afraid to make a mess. In fact, it is imperative that you make a mess. The best ideas happen by accident so you have to not be fully in control to allow that to happen.