Time Run creators Nick Moran and Dean Rodgers on devising an immersive tabletop game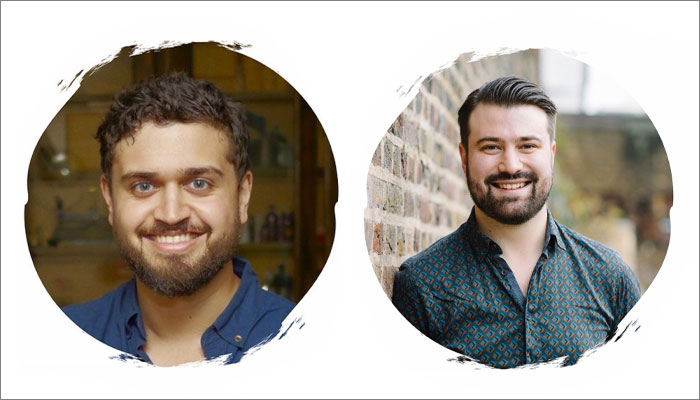 From The Crystal Maze Live Experience to Sherlock: The Game Is Now, Nick Moran and Dean Rodgers know how to build an escape-room experience. Here, we talk to the pair to discover the thinking behind their incredible tabletop debut, Spectre & Vox.
Nick and Dean; pleasure to tie in. I always worry I'm asking the wrong person with double interviews… So just pitch in when I'm in your ballpark! Am I right in saying you both have experience blending games with theatre; live games… That kind of thing?
Nick: I'd say we've both worked – sometimes together, sometimes in parallel – at the juncture between live games and immersive entertainment. In 2014, we worked on the first Time Run game together, The Lance Of Longinus.
As in the Holy Spear; the spear supposedly used to stab Christ?
Nick: Yes. It was an escape-room game; you had to run through time, against the clock, to track down the lance. At the time, we felt it really set the bar for escape rooms in the UK. I went on to make Time Run's second game: The Celestial Chain, followed by Sherlock: The Game Is Now… This is the live escape room of BBC's Sherlock that I co-wrote with Steven Moffat and Mark Gatiss.
So Dean and I both had amazing opportunities to work on the forefront of the live-gaming space – but, of course, it's now a COVID-19 world – and the landscape of entertainment has changed.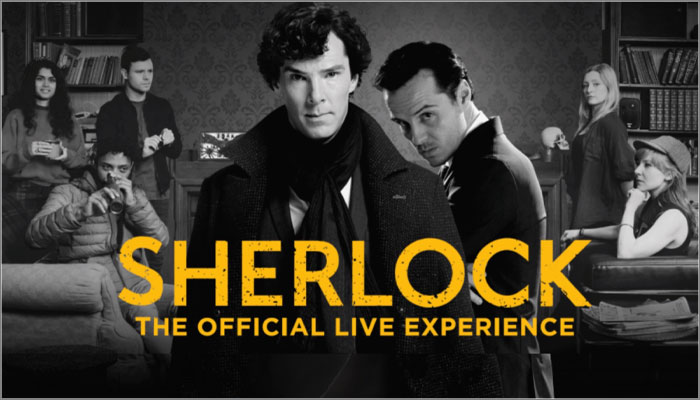 I want to come back to Covid – but Dean, you started out the same way?
Dean: Pretty much. I started out making immersive theatre, and made an experience called Heist. We took over a four-storey building and challenged audiences to commit a robbery. Off the back of that, I was asked to design an escape game with Nick – Time Run. To date, that's one of the best things I've done. It brought me in to the world of live games and, from there, I went on to be a cofounder of The Crystal Maze Live Experience.
Which is London's biggest live game – and a terrific experience! A couple of the Mojo team did it a few years ago. Fantastic attention to detail.
Dean: Thank you! My passion has always been for things that blend theatre and games, so I then founded my company Rogue to do that.
So I'm talking up Crystal Maze, but this kind of activity seems easy to get wrong – as some reviews of the defunct experience Variant 31 might suggest… What's the secret to getting it right, do you think?
Dean: I've seen a lot of these kinds of things fail over the years, Variant 31 is just one example. I think that's because we're in uncharted territory. This medium of entertainment is barely a decade old, and we're innovating all the time…
That's really exciting, but often means the challenges are unknown! So I think the key is being adaptable to new challenges and receptive of new ideas. That's something myself, Nick and our Production Director – Glen Hughes – have become good at over the years… We're very used to the unknown!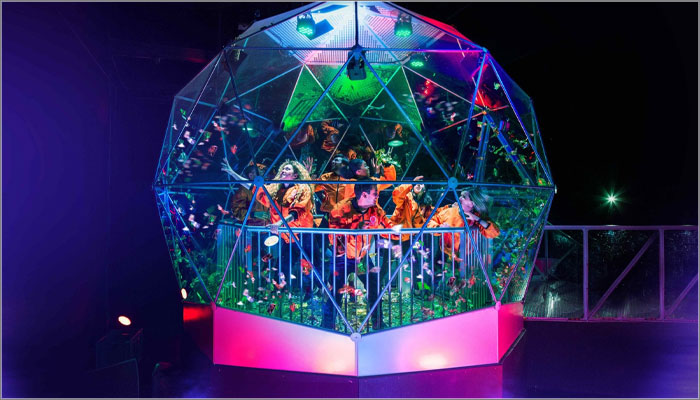 Nick: Variant 31 had a lot of bad luck – I believe that, given time and a bit more money, it probably could've delivered on the original vision, it just had so many troubles along the way! I think the secret to really getting it right is to ensure you know you can deliver what you say you can deliver. It helps, of course, if you can get everything under one roof, which is one thing we can do at Spectre & Vox, thanks to Glen. Every single cost is accounted for, right down to the hour and 53 minutes it takes to run a laser cutter.
You mentioned Covid earlier. I wanted to ask about that… Where is the experiential-entertainment industry under the circumstances?
Nick: Lockdown 2.0's just arrived and the escape-room industry is fundamentally robust – but emotionally drained. It's full of some of the greatest creative minds I've ever encountered, which is why the escape-game world has constantly adapted with live games, at-home games, print games.
Yes – even outdoor games in some cases; escape rooms without rooms!
Nick: It's amazing, really, how much the industry's done in such a short time. But, overall, I think – and would hope – live games are here to stay. It's just a question of when it resumes rather than "if".
Dean: The experiential industry rose from the ashes of the 2008 financial crisis. So we've always been adaptive and reactive, which helps us in any crisis. That said, we've lost some great companies along the way. I truly believe, though, that our community will survive and go on to thrive in the aftermath.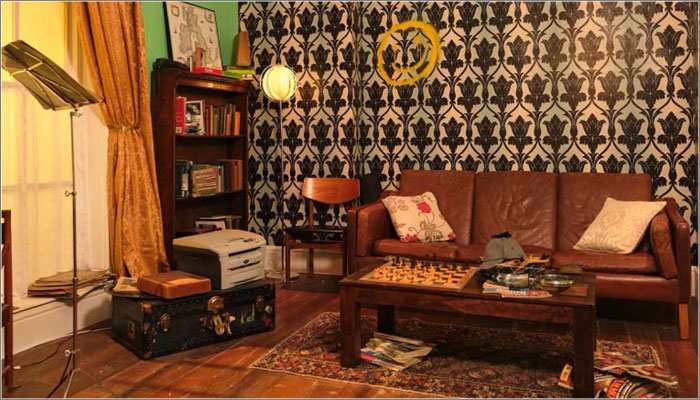 How much of that "live-game" pattern directly translates to a board game, do you think?
Nick: As on Sherlock: The Game Is Now, this was a question we continually asked. How do you make one thing – designed for another format – into another? Structure always defines content, so naturally, one shapes the other and you automatically end up with something new.
"Structure always defines content…" I like that; I need to think on that. And in the case of BBC's Sherlock, that's content that has strict limits…
Nick: Yes. Luckily, though, we were co-creating with series creators Steven Moffat and Mark Gatiss. They were heavily involved, so we got to solve problems together along the way… We ended with a product that sort of became a live episode of Sherlock crossed with an escape room.
Sorry; I steered you off the question! You were about to explain how it applies to your haunted-house board game, Spectre & Vox…
Nick: With Spectre & Vox, we began by asking the question: what makes a live experience? And how can we squeeze the bits we think are essential into an at-home game? Lights, sound, set: that real sense of escapism, that's what we wanted to recreate.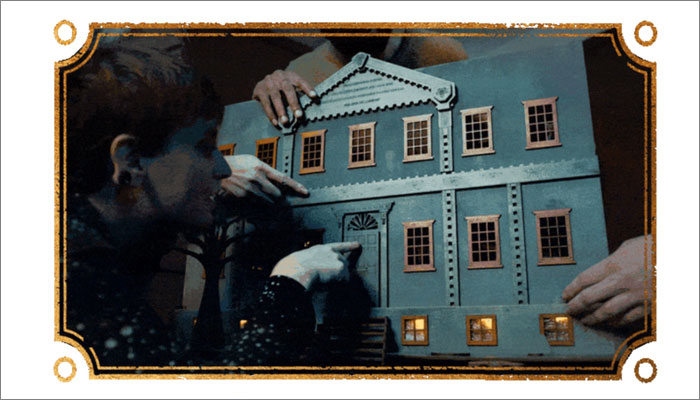 Dean: I think our aim was less to translate a live game into a board game, but more to bring a live game into the home. With lights, set and sound we wanted to bring that narrative and immersion that is all-important. There are lots of lessons we've learned from board games; we've taken what's worked – and changed what doesn't – in order to make something brand new.
We've been saying "board game"… Calling Spectre & Vox a board game scarcely does it justice. I'm describing it as an escape room in a real, creepy, interactive doll house… If you were pitching it in one sentence, what would you say?
Nick: This part has been a struggle from the start! I'd call it an immersive, haunted-house escape game for the home.
Dean: Really, we have a whole new genre of game here, and someone cleverer than me should really coin a term for it! For now, I like "table-top immersive haunted-house adventure."
And beyond one sentence, how would you describe it? Tell us about it.
Nick: Ultimately, it's a fully-immersive set you can play at your own dining table. It has its own in-built lighting, amazing voice acting, an emergent soundscape… It's a totally unique product in the landscape of table-top games.
Dean: It is an immersive adventure for the home. Using a large model haunted house and interactive, character-led audio, you solve a mystery and have a screen-free evening with friends.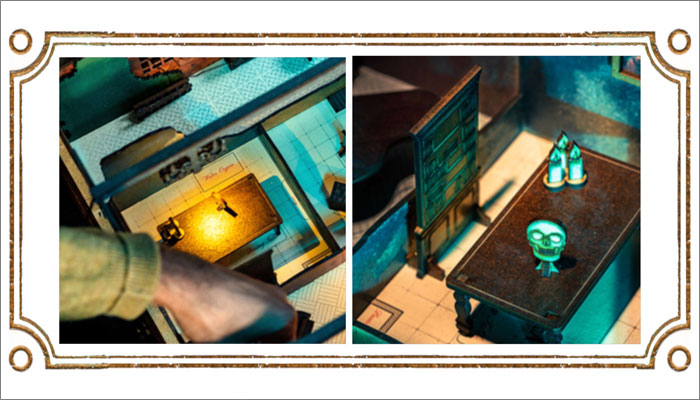 It looks extraordinary. What's your process for getting from ideas to products?
Nick: It's definitely about the emotional journey: how do we make a product where we can make people 'feel' the right kind of things along the way. At the beginning, we batted around a lot of ideas about what kind of thing we could make… Some we fully completed – at least on paper – but we knew this was the perfect opener, the right way to begin to experience the world of Spectre & Vox.
Dean: It was about really bringing the experience to the home. We wanted to make something you'd feel emotionally connected to, and really feel that sense of adventure. That's why I think material props, lighting and sound are so important. They help create the embodied experience that's been so key to our past work. The first lockdown let us spend a LOT of time getting this right. We wrote two other games before arriving at the haunted house. Once we stumbled on the idea of using a model – well, that was a revelation! Then we discovered audio, and it all began to come together.
And what was the hardest part?
Dean: Not knowing if literally any of this would work until we made a prototype. I've always made audience-dependent work. That means you can't rehearse it or see it in action before you get people playing it. So that first playtest is always the most nerve-racking and uncertain part of the process. But when we saw the prototype in action, it was just magic!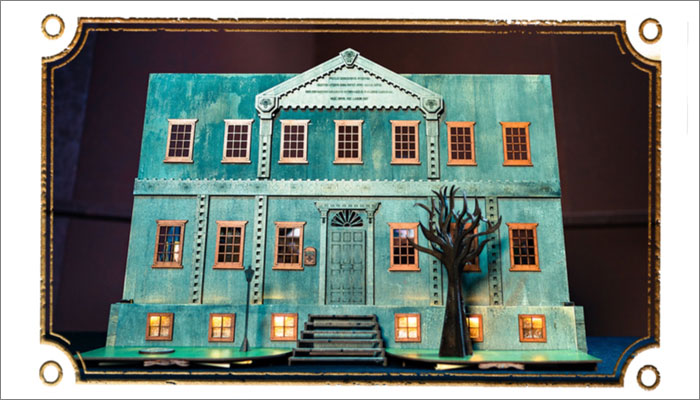 If I was trying to learn the secret of creativity, what would you suggest it is?
Nick: Time, effort and focus! Know the sort of thing you want to make, then go on the journey to discover precisely what that is. But also trust your instinct: if something doesn't feel right, don't do it.
Dean: Finding that moment of flow, where the ideas are really firing. You can waste hours not being in the right headspace. Collaborators are the best thing for that – and working with Nick is so brilliant! I'm thrilled to be back working with him and the Time Run team. I think Spectre & Vox will be something really special.
Okay! I know we need to wrap this up but I'm really curious: why do this on Kickstarter?
Nick: Kickstarter is an amazing megaphone. It lets you broadcast your product to the world and tell everyone what excites you about it. It's such a rare thing to be able to talk so fully about the process and thought behind a game, and on crowdfunding it's not just essential, it's mandatory to tell the winding story of how your concept came to be.
Dean: More than just selling our product, we also needed to build an audience. This is more than just one product, it's a new company, a new genre of game and a new narrative universe. Kickstarter is just the best way to launch something new and daring, because it enables you to build a community and a following.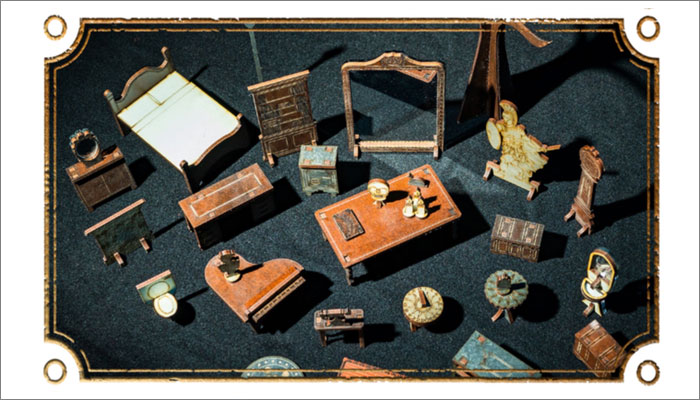 And when does the Kickstarter end? We may as well give it a shameless plug!
November 19th! We're in our final days; the clock is ticking. It's only available on Kickstarter, so don't miss out!
Last question… What would you say is the most interesting thing in your office or on your desks?
Nick: I have a dictionary from a hotel in North Korea. It's a complicated one: I sort of wasn't allowed to leave the country and they shut me up in a hotel… It's a very stressful, terrifying story for another time! Anyway, the dictionary has lots of casual, everyday phrases that come in handy, such as, "The fertiliser is rice and the rice is, namely, communism."
Ooooookay. Weird, stolen Korean dictionary connected to real-life horror story. Noted! Dean?
Dean: I have a perfectly-weighted replica Batarang that I had made for a Justice League event I designed years ago. Sometimes I throw it at Nick – I always miss, though.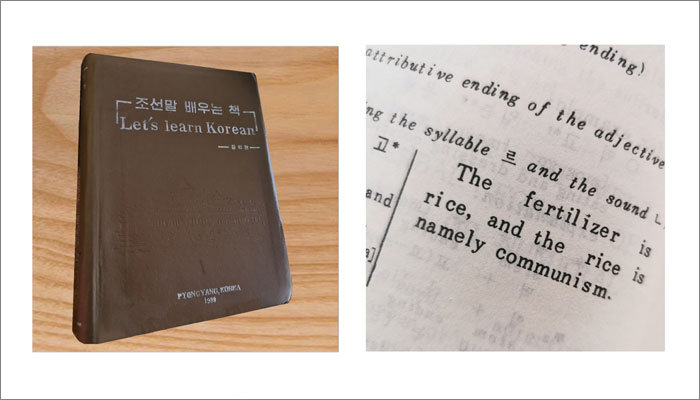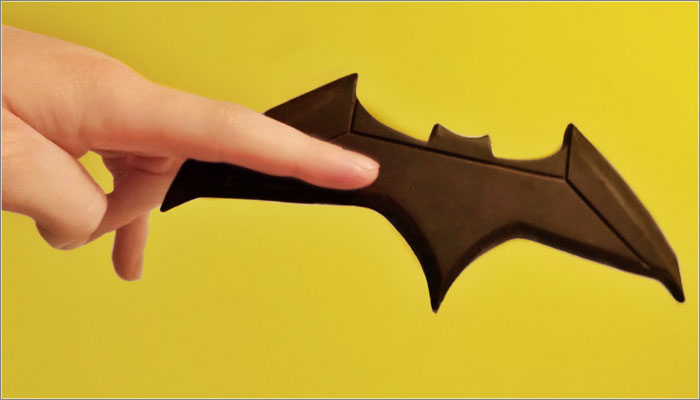 —-
To stay in the loop with the latest news, interviews and features from the world of toy and game design, sign up to our weekly newsletter here