Timothy S. Stuart on creating open-ended play experiences with Unit Bricks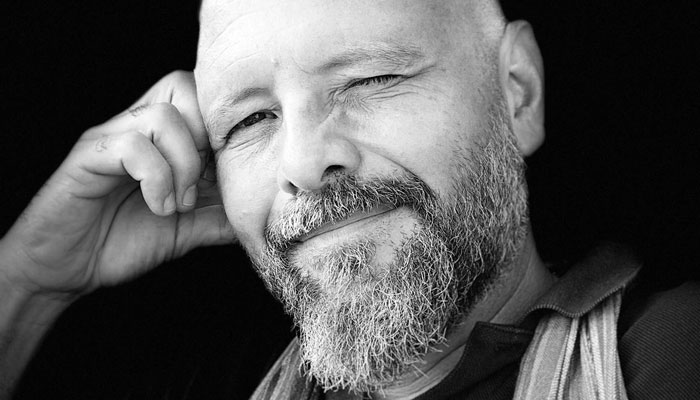 Back in 2006, having found most toy blocks to be too light, too big or just too expensive, Timothy S. Stuart decided to create his own block set and so launched Unit Bricks.
A high-quality, educational construction toy, Unit Bricks are made of 100% sustainably grown wood and the firm's line of sets allow budding engineers to create structures spanning cranes, bridges and castles.
We caught up with Stuart to learn more about the origins of Unit Bricks, and how to survive in the super-competitive world of construction toys.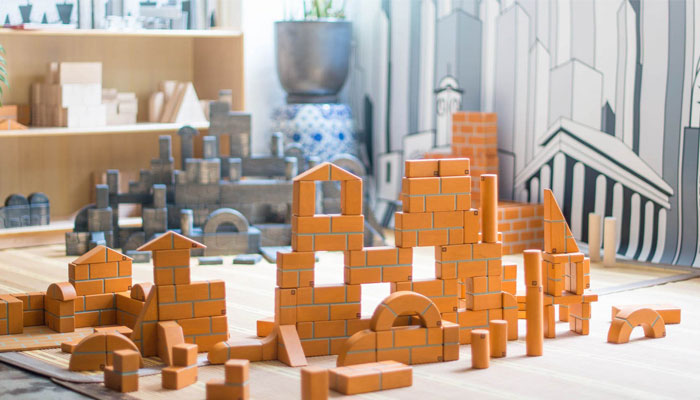 What was the inspiration to launch Unit Bricks?
The inspiration to launch Unit Bricks came from my days as a toy merchandiser at an educational catalogue company in the USA. We were unable to find any suitable bricks that met certain performance standards for Head Start [an initiative in the US that promotes school readiness of children under five from low-income families through education, health, social and other services].
I was busy in my wood shop and the idea came to me to add texture to wooden blocks. I started sketching on a block and broke out my wood router. The idea was instantly proven and I continued to refine the pattern to meet production capabilities. I then took the idea to our family friend's factory in Thailand and we produced the first commercial samples.
We launched the brand in 2006. At first we feared that the range would cannibalize other block sales, but we were pleasantly surprised that both remained solid. From the bricks, we created Unit Rocks and Unit Beams. They have become a mainstay in pre-schools and Kindergartens around the planet and can be found in over 20,000 classrooms worldwide.
We then decided to shrink the bricks and beams down to a more affordable scale for a larger audience. First we shrunk the bricks and made them out of compressed Plan Wood – a HDF product produced by Plan Toys in Thailand. Next we shrunk down our Unit Beams to Mini Unit Beams. These are now where we are focusing our attentions as STEM and STEAM toys are needed globally.
Our kits include professional drawn assembly sheets and are in a convenient carry case. They promote design thinking and problem solving for multi-generational play.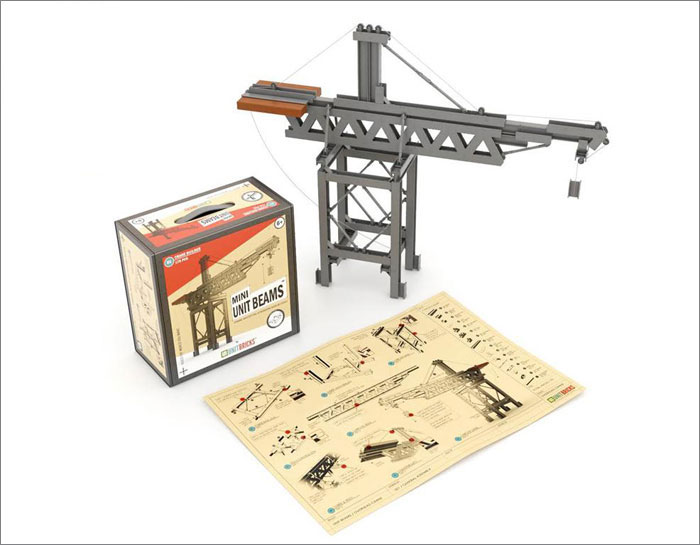 Can you give us a glimpse into what the design process is like for a Unit Bricks kit, from concept to shelf?
The design process is quite unique to our team. We brainstorm about which structures to do next, try to create a model in real life and then draw it in 3D. We price it out to make sure it makes sense as a commercial model. We do the boxes and assembly sheets and are then ready for production.
Unlike other construction toys, the simplicity of our elements allows for an open-ended play experience that builds epic real-world working models of structures we see in everyday life. A child can literally drive across a bridge (with an adult driving of course!) and then come home and build a working model. It's a fun, forgiving and easily flexibly toy to make the world one sees. And it's beautiful.
How do you stay creative?
We try to stay creative by looking at new ways to build and market our products. The complexity of a model's structure and marketability of a set is a very creative matter. Just like in early childhood education, it's the process – not so much the product – when it comes to the experience. But of course the product has to be top notch. I think we've nailed that so far.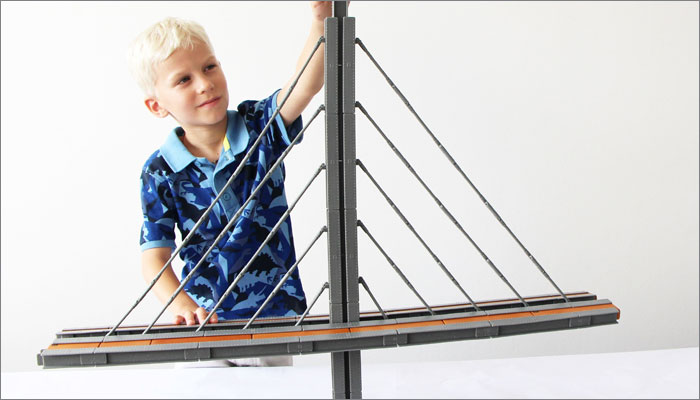 Is the construction toy space in a good place creatively at present?
The construction space is not an easy one. It's a competitive landscape out there and there are major established players which makes it difficult for others to enter the market. Our products are unique and fun and have much more real world applications. The feedback from customers is that we are an alternative to what is out there and they appreciate our aesthetic as well as our mission.
Can you tell us a bit about your latest kits?
We've decided to make more expandable sets which begin as localised models, but allow for re-designs to make anything a child desires. Our next kits will be localised to cityscapes we all know and love. We excel at creating fun dynamic structures to impress a builder.