TinkerTini's Trina McFarland on a career in the frontline of the toy industry: Inventor Relations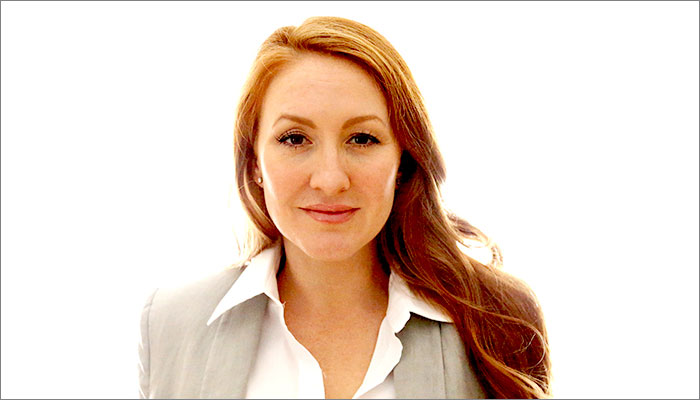 Having spent over 14 years working in Inventor Relations for the likes of Disney, Jakks, Fisher-Price and Mattel, there are few in the industry that know how to navigate the (potentially) choppy waters of working with toy and game inventors quite like Trina McFarland.
With more small-to-medium sized companies wanting to work with the incredible pool of talent that is the toy inventing community, but lacking the in-house inventor relations talent to do so, last year saw McFarland launch a solution in the form of TinkerTini.
Taking the guesswork out of how to engage with professional and novice inventors, TinkerTini's services include best practices guidance, strategy communication and contract negotiation, and McFarland's client list already boasts the likes of Wicked Cool Toys, Alpha Group, SkyRocket Toys and Jada Toys.
We caught up with McFarland to find out more about her approach to Inventor Relations, her advice for designers on working with IR folks and how she assesses the state of creativity in the industry at present.
How did you get your start in Inventor Relations?
I moved to LA from the Bay Area with the intention of making movies but it's expensive here and I wasn't willing to share a one bedroom Hollywood apartment with three  struggling (stanky) camera guys/actors.
I took an executive assistant job at Disney Toys many years ago for the paycheck and stability and hey, Disney's not a bad place to get a foot in the door. It didn't take long for me to fall in love with toys and start to cross paths with professional toy inventors.
It was while I was managing an inventor outreach for Disney that I realized this was for me, but I'd need to jump the fence to a manufacturer to experience the full scope of "IR" from concept to contractual sample. So off I went to Jakks to earn my IR wings, then onto FP, Mattel and then start my own company.
How has your approach to IR changed since you started out (if it has!)?
Great question. The nuts and bolts of the job are essentially the same regardless of where you go, but my approach has gained more flexibility as I've learned to support teams across different categories, company cultures and styles.
For example, supporting Fisher-Price had much more formality and layers of decision-making given the nature of their products than say Wicked Cool Toys, where my relationship is with the final decision makers and we have more freedom to move quickly and be opportunistic.
I started out in IR with more of a defensive, company centric position since external engagement can be litigious, but that was primarily due to my own inexperience and lack of confidence in my ability to resolve conflict, mediate and most importantly, manage to prevent. Over the years, I've come to better understand the perspectives of the inventor/manufacturer and now have the experience to prevent and resolve issues quickly.
As my competency has grown, I've also started to experiment with new ways to partner with inventors and most recently, contemplate how retail and licensors might partner with inventors directly in a meaningful way for both parties. Everyone wants the time and focus of professional inventors, so it's my job to give that reality check and offer up ideas to make it meaningful, so we can jockey to the front of the line so to speak.
Is there one key 'do' (or don't) for designers regarding how to engage with IR folks?
Patience. Please understand IR professionals field thousands of concepts and interface with hundreds of people externally while also managing internal relationships and process. Even the best relationship managers and extroverts can face burn out if they don't practice self-care and hold boundaries. It's a job without a bottom so you can dive as deep as you want in search of the next new thing.
So if you see us looking beat at an event, or falling over a suitcase in an elevator, it's not that we don't love your passion and enthusiasm; we do and we absolutely need you, but maybe just hand us a card and save the pitch for the right time and place.
2018 saw you launch TinkerTini. What are the main issues you've found some companies struggle with when it comes to IR and how does TinkerTini help tackle them?
I'd say overall know-how with how to make an outreach efficient and productive. Inventor Relations should churn with the PD cycle and provide the right options at the right time. That has a lot of pieces. Timing, communication, helping prioritize, matching the right opportunity to the right inventor, managing the concept lifecycle and what's appropriate when, contract management, event coverage, etc. It's the whole process and flow that makes it work. And when it's working, it's a beautiful thing.
I think the point of difference that is making me so effective is that I'm not an agent or broker. I work on a retainer basis, so my clients can use my time toward any issue or need. Whatever it is, if its inventor related, I'll handle it. Smaller companies need this flexibility with support throughout the process, not just handing off concepts with a "good luck".  I'm fortunate to have enough varied experience in IR to be able to work the full scope of the role that leaner companies require.
What makes this space such a fun one to work in?
The toy industry is fun and quirky as a whole, but Inventor Relations is the frontline. It's action packed, full of delightful weirdness and some big personalities I've come to absolutely adore.
IR gets the best of both worlds. We get to interface with some of the most creative and talented minds in the business and enjoy the steady salary of a "normal-ish gig".
There are a lot of misconceptions that all inventors rule down from a castle in the sky, swimming in their royalty checks, and maybe that's partially true for a select few that enjoy success, but the majority are on a hard road. They face constant rejection and the average conversion rate is 1%.
The days when I get to make a call or send an email that is going to make someone have a very good day (or year) are my favorite. I suppose that's the moment for me, and why I love my job. Making the right match. Bringing two parties together to make something fun. Finding the home. IR is the Cupid of the toy biz!
How do you assess the state of creativity in the toy and games space at present?
I'm thrilled with what I see at retail right now!
I keep finding examples of what I've heard can't or shouldn't be done over the years: Anything with smell is too complicated (WowWee, What's That Smell); Girls don't like bugs (Hasbro, Yellies); Boys don't like anything activities (Moose, Treasure X); We can't sell something that starts off looking like s*** (Moose, Scruff-A-Luvs); We can't market something to use in your mouth…that's gross (Yulu, Tic Tac Tongue and Hasbro, Speak Out); Girls are lazy and would never do that (it's been awhile but Rainbow Loom, that WAS NOT easy); We would NEVER sell a plastic turd in a box (Mattel, Flush Frenzy); Girls don't want to take apart the bodies of their dolls (Spin Master, Off the Hook).
Rules are being broken for the sake of novelty and fun, and this is a very good thing for my world. And by the way, six out of the nine examples I just gave are inventor items.
I think it's interesting how analysts thought digital was going to make toys obsolete or if they were more measured, hurt the industry. They were wrong. All that screen time has created a desire for what can't be had or experienced on a screen, hence compounds and tactile experiences across small dolls, collectibles, games and even Barbie included some squishy stuff in her cooking play-set. Not to mention that super tiny opportunity to make the unboxing experience real-time (MGA, LOL). Not everyone will agree with me, but I'm not so sure the future of toys leads or combines with tech/digital, at least in the immediate future. I think it's the counterbalance of digital and that's an exciting, meaningful space to play in.
I'm loving where things are and where they are going. The willingness to be different and challenge norms is everywhere in the aisle AND having success so that means we're trending…weirder! Hooray!