TOMY debuts 'first-ever evolving toy', Rizmo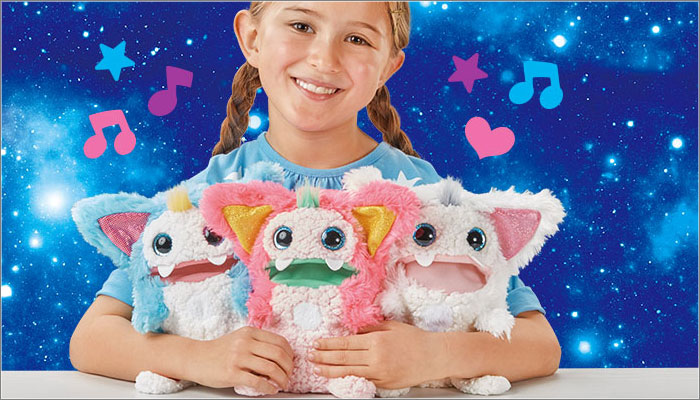 TOMY has launched Rizmo, a product its calling 'the first-ever evolving toy'.
As kids interact, cuddle, sing and play with Rizmo, they'll experience its evolution as it grows from a baby to a playful kid and, ultimately, to the music-loving Rizmo.
Once fully evolved, kids can engage with Rizmo's additional play modes and more advanced interactive features.
"TOMY is globally recognised as a pioneer of innovative and imaginative toys, and this heritage has led to perhaps the most engaging and charming toy ever," said Pete Henseler, president of TOMY International.
"We have identified a unique play pattern that differentiates Rizmo from the competition with the first-ever toy that truly evolves."
Rizmo starts out with five play modes, including Rolling Rhythms and Record Songs, where children can sing to Rizmo and it will sing the same song back.
Children can choose from three different Rizmo colours including Berry, Aqua and Snow, each of which features a specific musical style, such as Pop Star, Hip-Hop Star, Rock Star and Electro Star. Kids can select their favourite colour Rizmo, but the musical theme they've selected is a surprise until Rizmo is fully evolved.