TOMY's Alpesh Patel on why it's key for designers to balance creativity with commercial awareness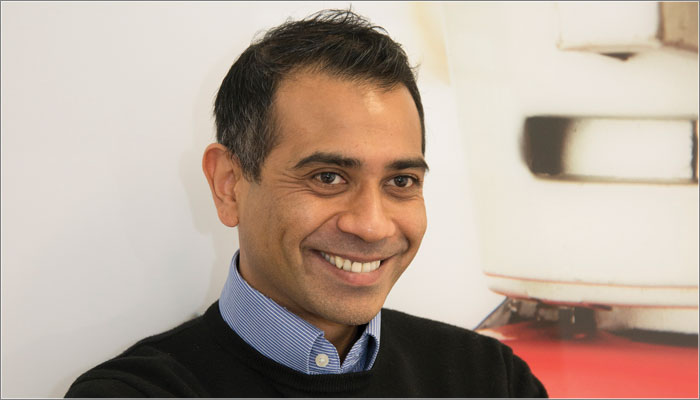 Alpesh Patel's first experience of toy design came when he only seven years old, as he dismantled a full set of metal body Tonka Toys in a bid to learn how they were put together in the first place.
And as it turned out, all of those early Tonka dissections paid off as Patel's first job in the industry saw him designing tiny toy cars as a Micro Machines product designer at Hasbro. After six years at Hasbro, he then worked as senior design and development manager for toys at Disney, before moving to TOMY, where he's now the VP of Global Toy Design.
Fresh from winning the Design Icon Award at this month's Play Creators Awards, we caught up with Patel to learn more about his approach to design, as well as why he feels the toy space is in a fantastic place when it comes to creativity.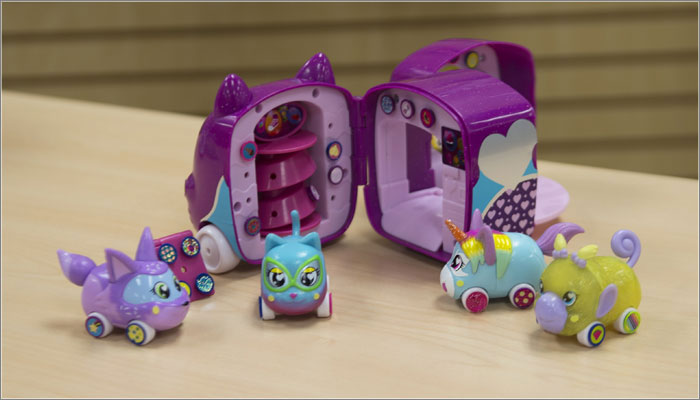 How did you get your start in the world of toy and game design, and what was the first product you worked on?
It definitely started as a kid. From a young age I would be fascinated with how my toys worked. I remember the look on my mum and dad's face when they had handed me over a birthday or Christmas toy and within a couple of days the toy was completely taken apart into every little piece!
I would like to claim the fact that at the age of 7 or 8, I was able to dismantle (completely destroy) a full metal body set of Tonka Toys with my bare hands (and throwing them from the attic window onto a concrete pavement) – not sure if any one else can lay claim that!!
I was always interested in design growing up and in particular car design. After graduation, I had a short stint at a product design firm in Yorkshire, but I remember the day opening up a copy of Design Week and seeing the advertisement for a Micro Machines Product Designer at Hasbro. It was my calling!
The very first toy I aided in designing was a mini shark themed play-set and a range of cool cars for Micro Machines. I have such fond memories of it and was humbled by how excellent other designers were – I took everything in like a sponge.
Post-Hasbro, you worked in design at Disney. Did your time there inform or change your approach to design or how you now work with IP at TOMY?
At Hasbro, I was a pure toy designer. I got to dream of cool toys and make them with the talented teams there at that time. My time at Disney completely changed me and my design approach – but all in a very positive way.
I would say my time at Disney is where I matured as a designer. Not only was I designing, but now I was involved in the commercial aspects of business growth and opportunity through design. I was looking at and developing strategic plans of how to grow brands through toys and working with dedicated licensors and pushing their skill sets to create new opportunities for toy growth.
I think it's important for a designer to have a good balance of creativity and commercial awareness; balance being the key word. The learnings gained at Disney have helped me throughout my career at TOMY and creating newness.
How would you sum up the creative culture at TOMY, and how does that align with your own approach to design?
TOMY has an excellent creative culture. We are lucky enough to have design centres in the US, EU and of course Japan – which is very unusual in this industry. This special blend of creative talent and culture allows myself and the team to be bombarded with inspiration, trends and technology in which we can apply to our  new product ranges. We have a back catalogue of some of the best toys ever made over the last 95 plus years that we can always dive into for future inspiration.
We also have true creative toy geniuses in Japan whom are masters in the art of making the best toys – all of these factors make the creative culture fantastic which I've taken every opportunity to soak up like a sponge and apply to my own techniques of working with my team and peers.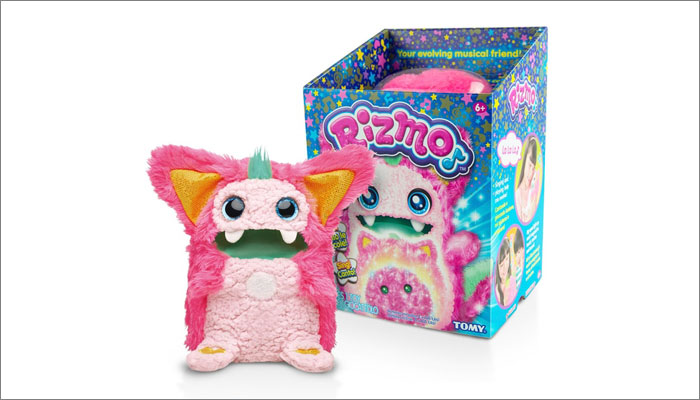 From a design perspective, what have been some of your recent highlights at TOMY?
There have been so many. As a large sized company, I get to work on so many different projects throughout the year and have the faith of my leaders to tap into new areas of business – that's a highlight in itself.
I'm extremely proud of the partnership between our Takara Tomy Group global companies on the recent launch of Rizmo. This took an army of designers, engineers, brand teams, vendors and sales people to produce a toy, which is truly original and ground-breaking.
Another project, I am extremely proud of is our work on Ricky Zoom. So many people have been working on this, but seeing two of my very talented designers; Matt Bland and Matt Jordan excel in their art and delivering a stunning line is a real highlight for me.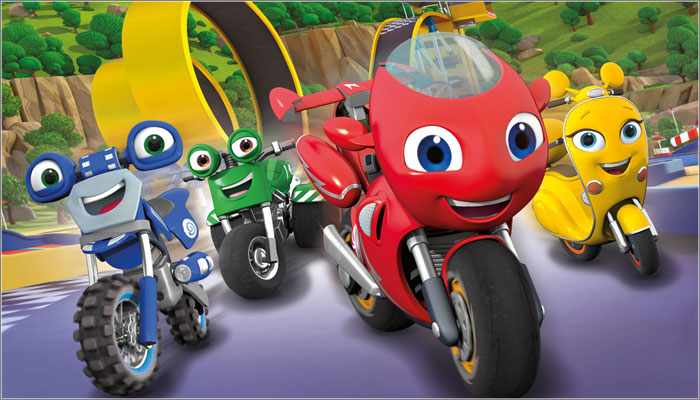 Do you think the toys and games space is in a good place creatively?
Creatively, it's in a fantastic place. We are seeing more new than ever before and I think kids today are so lucky to have the choice of toys available. High competition forces creativity and innovation to float to the top and it's out there in bucket loads and long may it continue.
The one area I do think needs more of a focus is the vehicle and action aisle. Collectable toys have pushed the envelope of new and kept girls and boys engaged with toys, games and crafts. I see less new in vehicles and action and think it's in need of some new innovation. My idea book has some thoughts on this, so watch this space!
Finally, you won the Design Icon Award at this year's Play Creators Award. What was your reaction to that like?
Truthfully, shocked and overwhelmed. How can a boy from Bradford who just liked to break things and fix them be recognised like this?!
Thank you so much to all my friends and colleagues for the unbelievable nominations. It touched my heart and I really appreciate it. More importantly, Billy, well done to you and Adam for organising such a fantastic event. I'm going to honour you with the Conference Icon Award!