TOMY's Alpesh Patel, Moonbug's Claire Broad and FSV Design ApS' Frederica Scott Vollrath to discuss bringing brands into toys at Play Creators Conference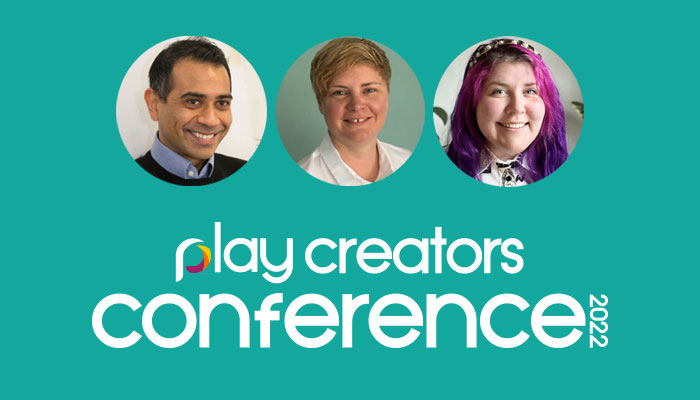 What's the key to designing great licensed toys and games? What makes a brand a good fit for the play space? Is there room for more 'left-field' brands to get the toy treatment?
All this and more will be explored in a Brand Designs panel session at year's Play Creators Conference.
The panel will welcome:
• Alpesh Patel, VP of Global Design, TOMY
• Claire Broad, Head of Product Development, Moonbug Entertainment
• Frederica Scott Vollrath, Founder, FSV Design ApS
"TOMY's licensed line-up in recent years has seen the likes of Jurassic Park and Batman get the Toomies treatment in award-winning style, while Moonbug's portfolio of brands, including Cocomelon and Blippi, have proved as popular in the toy aisle as they are on screen, so I'm delighted to welcome Alpesh and Claire to the panel," said Mojo Nation's Billy Langsworthy.
"As a Bake Off fan, I'm also over the moon to have Frederica – designer of Ravensburger's The Great British Baking Show Game (the US title for Bake Off) – join the panel to discuss her approach to bringing soggy bottoms and Hollywood Handshakes into board games! The Brand Designs panel looks set to be one of the highlights of this year's Play Creators Conference, so don't miss it!"
This year's Play Creators Conference – sponsored by Hasbro – is taking place at London's Twickenham Stadium on Tuesday, September 6th.
To buy your ticket to the conference, head here.
You can also submit questions for the panel to billy@mojo-nation.com.
–
To stay in the loop with the latest news, interviews and features from the world of toy and game design, sign up to our weekly newsletter here