TOMY's Alpesh Patel reveals what he looks for in ideas… And the best way to pitch to him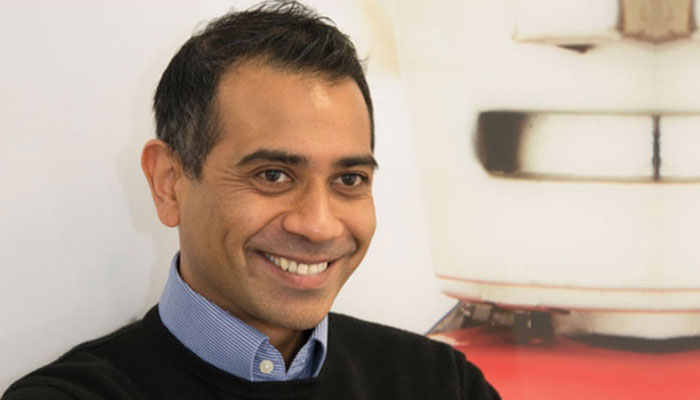 Alpesh, lovely to see you. How are things at TOMY? What's new and exciting this year?!
Deej, lovely to see you too, it's been a long time! Life at TOMY is fantastic and I'm incredibly proud of the achievements we've made since we last talked. Our amazing New Product Development teams across the business have been extremely busy on new licensed ranges in Toomies with the addition of DC Batman, and more amazing bath products with Peppa Pig for example.
Oh! I only just saw Toomies Batman – love it! Great execution.
Thank you! We also launch a brand new product and marketing vision for Lamaze this fall, with some awesome new items that are insight and innovation led. We have some seriously knock out games coming out that stretch to all ages of players and no doubt will be future classic titles.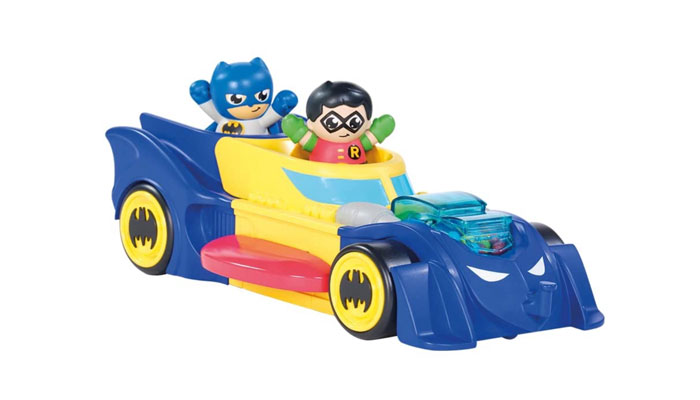 Love the confidence!
Our vehicles business is launching new AAA license based Monster Treads, and our Fat Brain Toys business has a plethora of new toys, games and a VERY special new range that will be revealed to the world at ASTRA. I'll have to stop there, or this interview might get too long! Suffice to say we're right in the middle of 2023 development, planning one of our strongest ranges of products and marketing ever… That's definitely keeping me busy and excited.
And away from the product, what else is keeping you busy?
I'm really proud to be part of our founding DEI Committee which is responsible for steering our goals and initiatives to make a better TOMY for our employees, customers and partners. Our organisation has invested in multiple programs whether it be philanthropic, training and development or education. It's a really interesting topic and we've had so much support and passion from all of our employees around the globe.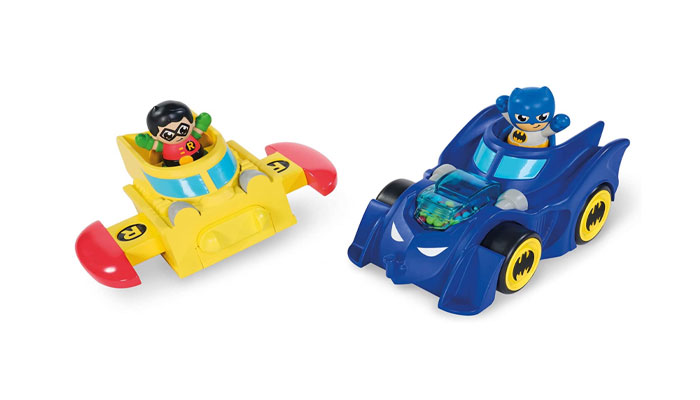 Interesting answer. So… I understand you're flying over for the Mojo Nation pitch in September. What do you most enjoy about meeting inventors?
I'm not sure there's a plane journey from Surrey to Twickenham, Deej, but count me in if there is!
You know what? I always forget you're in the UK! I don't know why; it just never sinks in!
In any case, this year is a really special Mojo Nation Pitch – we get to see people in 3D! In all seriousness, you can't replace meeting and interacting with people in person, so I'm very much looking forward to seeing lifelong friends from the industry, all of the amazing inventors and – of course the ideas – innovation and creativity you'll be pitching that day.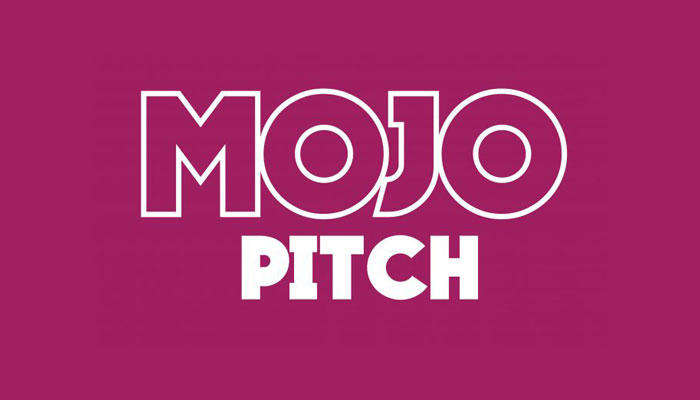 What do you LEAST enjoy?!
Nothing. The event is superb and very beneficial to our company…
Really? Keep talking! Billy needs a pick-me-up!
I suppose if there was one thing, it'd be playing catch up on all the emails I couldn't answer whilst at the event.
To that end, we've spoken in the past about what you look for at a pitch… Actually, Adam can put in a link to that here, but in short you look for things about which you feel passionate; things with which you can imagine a child interacting… And original, interesting ideas! Why is this innovation important to you?
Our organisation is almost 100 years old…
Is it?
It is! We'll be 100 in 2024. We've survived and excelled because we know that great toys – the type of toys that get a company to their centenary – consist of fun, innovation, originality and the sheer joy of play. That's what our customers want. We're looking for really stand-out, unique ideas in which a kid can't wait to get up and play with every day. Ideas which create memories, keep kids inquisitive and allow them further development of their physical and social skills.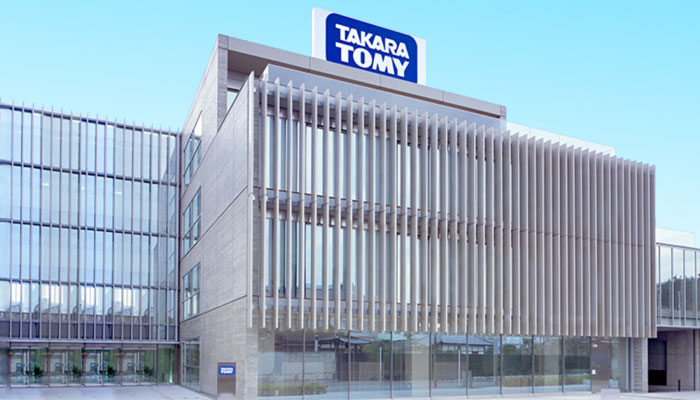 And beyond the product?
Beyond the product, we look for inventors that are genuinely thinking about how kids interact with and enjoy the invention they've created. One-trick pony items are a definite no-no for us. The power of proper play is what we're after.
The power of proper play… I like that. You know, that should be an article in itself. So in terms of HOW people pitch to you – and to TOMY – what do you like to have happen? What structure do you prefer?
Pitches that are passionate, but also short and to the point. If the product is great, it does 90% of the pitch for you. Assets are also incredibly important, whether it be a model we can instantly react with, or a video that shows kids interacting with the product.
Just as importantly as your own structure, I think it's safe to say, is the inventor's attitude. Tell me your thoughts on that.
I'm glad to say that the vast majority of inventors I meet are wonderful people. However, from time to time you can meet individuals that feel their item is a game changer for us – and we don't agree. That can lead to an uneasy environment, or an aggressive push from them. For those people, please don't get offended or try and push an item we've rejected.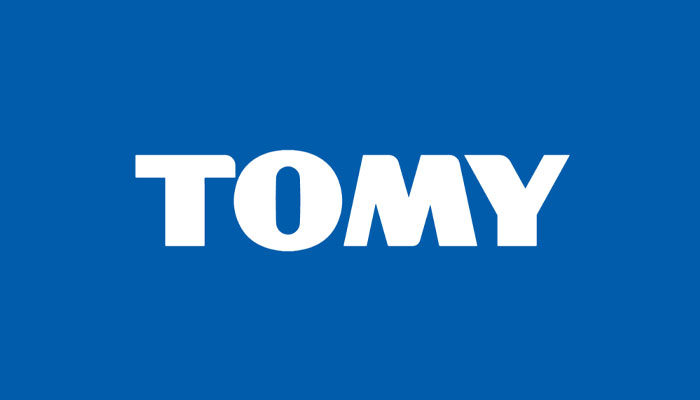 Because it's not personal, presumably?
It's never personal, but a matter of the idea not being right for our business at that particular time. Whilst I appreciate that inventing is a challenging business, so is being a toy manufacturer… And when we select or reject ideas, it's based off a number of different and carefully considered factors – not just the idea itself.
Oh, and remember that all of our TOMY designers are essentially internal inventors too, so we directly relate to you. We fully appreciate and understand the hard work that goes into pitching and selling and an idea.
Good answer. Are there any other things inventors, professional or new, might benefit from knowing before they meet you?
I hope the readers that know me agree with this, but I'd describe myself as a nice person who likes other nice people… So for any first time inventors, please don't be nervous when pitching. You'll be warmly welcomed, and the environment will be informal.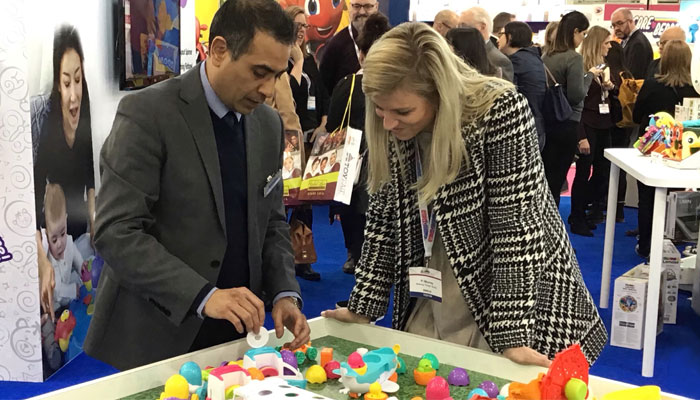 Lovely advice, and undoubtedly true for you. Are nervous pitches a problem you see often, then?
I see my share! Unfortunately, nervous pitches drag focus away from the most important bit: your idea! Be yourself, read the reviewer's signs and signals… Get a measure of whether they're interested or not. And if they're not, just move on. Also, it's great to ensure you're organised and have the best assets on the day as we only have a few moments together.
This is all excellent, concise and great advice, Alpesh; thank you so much. You've made that an absolute doddle! So… Just before you go and book your flight, what's the one question I could've asked you today but didn't?
Knowing that you're such a fan of Screwball Scramble, Deej, I'm surprised you didn't ask if there were any future plans for the brand…
Huhhhhhhhhhhhhh! Is there Screwball Scramble news? Oh my God, let's end this now and talk about that!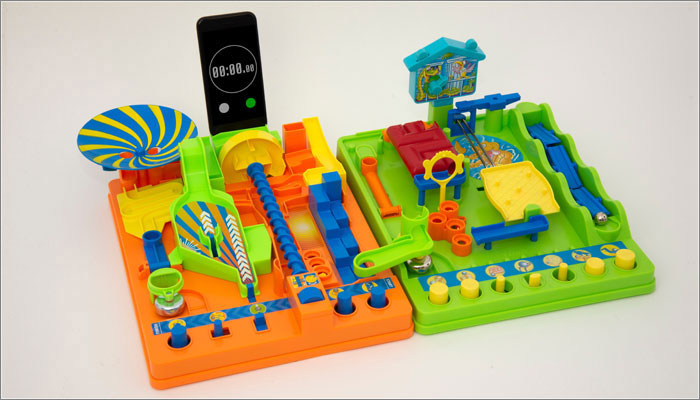 –
To stay in the loop with the latest news, interviews and features from the world of toy and game design, sign up to our weekly newsletter here