TOMY's Julie Gwaltney and Lorena Montalvo on bringing LatinX influences into pre-school play with Bebé Fuerte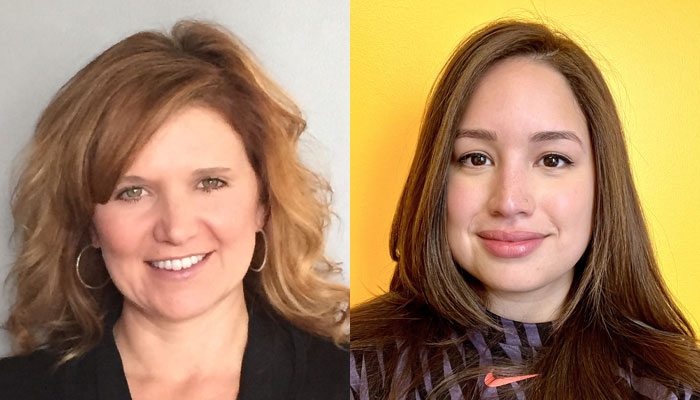 Julie, Lorena, it's great to catch up. Before we dive into Bebé Fuerte, Lorena, we've not actually interviewed you before, so I wanted to ask how you got into toy design?
Lorena Montalvo, Senior Product Designer, TOMY: It's all about who you know! I started off wanting to do illustration in college. My dad is an IT tech for Creata and they had an opening position for an internship with the sculpture team. In college, you're willing to learn anything and I was taking lots of different classes so I thought 'I'm open – let's do this!'
I started and made a lot of friends and connections there. One such connection was Joe Sapulich. He left Creata and joined TOMY, so when there was an internship opportunity here, he recommended me. That's how I started at TOMY.
Does having that illustration background give you a unique approach when it comes to toy design?
LM: Yes. Someone with a background in industrial design will approach a design completely differently than a person with a background in fine arts. In illustration, anything is possible – the potential is limitless. Children's books, specifically, are filled with so many unique characters, vibrancy, and imagination. I always want to bring those types of elements into my work. So, my ambition and passion as a toy designer are at the level of an illustrator's.
Great stuff. Now, let's talk about Bebé Fuerte. For anyone that hasn't seen this range yet, how would you describe the brand?
Julie Gwaltney, Senior Director, TOMY: We've taken all of our experience in infant developmental play and combined that with the experience and influence of our partner – Robin Arzón. Robin is the VP of Fitness Programming and head instructor at Peloton and is, of course, very knowledgeable in the fitness and wellness space. More importantly, she is a proud Latina and we really feel the Hispanic market has been underserved in this category in particular. As you know, our motto is 'To make the world smile' and we want to make sure that is an inclusive world.
We're very excited about focusing on two large, growing demographics: the Hispanic population and people that are really into fitness and being active.
And how did you connect with Robin for this collaboration?
JG: Well, I'm a Peloton member and Robin is one of my favourite instructors. As we were talking about this gap in the marketplace, she happened to come out with a children's book called Strong Mama. It hit the New York Times bestseller's list and so we reached out to her to see if she'd be interested in working with us – and she was! She'd heard about TOMY and was familiar with our Lamaze toys, so was excited to work with us.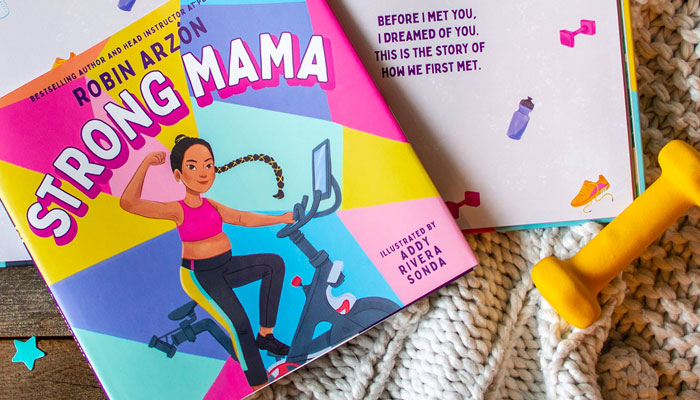 Lorena and her team put together a phenomenal pitch deck that showed the thinking behind how we would tie in Robin's heritage – which is both Cuban and Puerto Rican – and bring that to life through colours and patterns. It really was what Lorena and her team put together that brought Robin to the table.
Lorena, on that, how did you go about bringing those cultural touchpoints together with the fitness element in this range?
LM: Well, the easy part was bringing the Hispanic side in, because I'm from Puerto Rico. It was really wonderful to bring that part of me into the product. Colour-wise, I really wanted to differentiate the Hispanic culture of the Caribbean from the rest of Hispanic culture. You really do get different colour palettes depending on where you are geographically. If I were to do a colour palette for Mexico, it would be very different from a colour palette for the Caribbean. Cuba and Puerto Rico have beautifully painted buildings and rich culture. It was fun to pull that together and bring it into the line.
I also didn't want to make it too bright… It needed to be bright enough for babies but not too bright that it puts people off. That's where that beautiful white cream-ish colour comes in; it really neutralises everything. I loved that.
JG: And Robin did as well.
LM: When it came to the patterns, we had a lot of fun and took a lot from the Puerto Rican side. We incorporated indigenous symbols, fruits and a lot of movement – like moving lines and dynamic patterns. In the Caribbean, everything is always moving… There's always breeze in the air and waves in the ocean. That movement element also aligned with the fitness 'working out' theme too.
JG: Robin's mantra is 'Movement is medicine'. And I have to say, it's cool that Lorena and her team have come up with little nods to Robin that are very subtle. Fans of hers will pick up on them instantly. There are also elements of jewels within the line because Robin always says 'Chin up, crown on'.
All the elements have been pulled together so well. I'm telling you Billy, when they showed us the designs, we were like 'You've knocked it out of the park.' Everyone was blown away.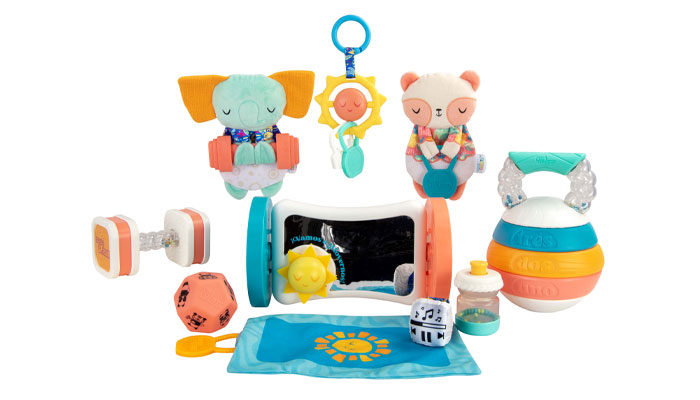 Agreed – the line looks fantastic. And it sounds like authenticity was one of the most important aspects to get right here.
JG: It was really important that it was authentic, which is why it was key for Lorena to be on the project. We have fantastic designers, but the authenticity comes from her. It really showed when we submitted concepts to Robin because it spoke to her and her culture. The inclusion of the bilingual elements to it that are motivational messages… I couldn't have come up with those because it's not in my cultural background, but Lorena educates me on that and I learn and it helps me become a stronger ally every day.
Lorena, it must've been very gratifying that you were able to take the lead on this and that TOMY wanted you to put a lot of yourself into this range.
LM: The trust was the main thing. Julie and my design directors fully trusted our decisions and our design direction; that was the most rewarding thing. The decision to allow me to bring that authenticity to the lines is engraved in our TOMY culture. We have a DEI community that really focuses on inclusivity and diversity.
It was really a passion project. I have passion for every project I work on, but this was more than that. It was really rewarding to breathe life into this through my cultural background.
Let's dive into the gym fitness element to this range. You look at what you've done with something like the dumbbells, it feels like bringing gym into pre-school is a natural fit!
LM: It was all very intuitive. The forms and shapes of the workout items really helped in distinguishing a natural play function. Our VP of design always tells us that when it comes to play patterns, never just stick to one. So, we throw lots in and then strip it back. There's a lot of push and pull.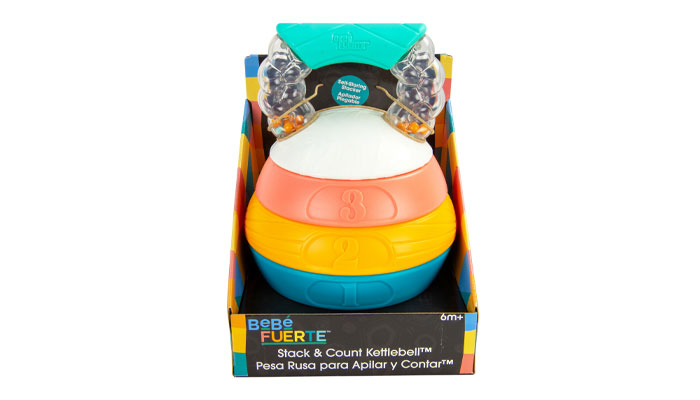 Great stuff. Now, other industries – like movies and music – it's a given that anyone can enjoy pieces grounded in a specific culture. That said, I'd imagine when toy launches are tied to specific cultures, there's always a risk that they're seen as 'specialty'. Have you had to navigate that at all?
JG: Well, Bebé Fuerte has universal appeal. We designed this with mass in mind and we have seen a resounding 'yes' from retailers across speciality, mid-tier and mass. In the US, we'll be launching pretty significantly with Walmart. What we heard back from them is that this is a white space in the marketplace.
Bebé Fuerte is grounded in a culture that is the fastest growing segment in the US at this stage, particularly with millennials who are parents. It's going to be the first to market to show just how far reaching a toy brand with this cultural focus can be. And we're just getting started.
On that, why do you think we haven't seen toys grounded in this culture up to this point?
JG: It's a good question. We've seen that there's started to be a focus on the African American community, which is fantastic! I've been thrilled to see it and thrilled that retailers are walking the walk and not just talking the talk. They've given it space and given it time.
It hasn't happened as much with this community and I think, post-Bebé Fuerte, we might see other toy companies turn their attention to this demographic. I just hope they do it with as much authenticity as we have. That's what's important. It's not about appeasing a demographic, it's about creating something that authentically resonates with them.
Absolutely. And I should ask, when does the Bebé Fuerte range officially launch?
JG: End of July, early August is when it's set for retail.
Before I let you go, we've started asking designers what they feel is their most underrated creation… Is there anything that comes to mind as not quite having the spotlight, but is worth celebrating here?
LM: I'd say the Lamaze 2022 line. That entire line is underrated. If you compare it to anything else that's on the market in that category, it blows it away! We focus on big eyes with Lamaze because it engages babies so much. Look at what else is out there, the eyes are so small and all the colours are muted… Look at the Squeeze Beats Drum – I love that thing! More people should be talking about that!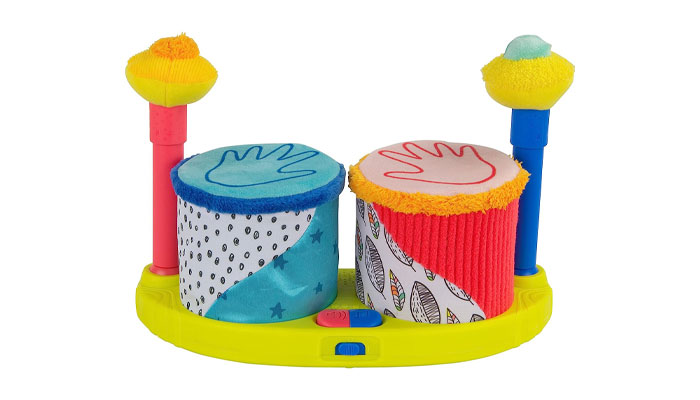 And Julie?
JG: How much time do you have?
Ha!
JG: We actually have a few other new lines alongside Bebé Fuerte that haven't got a lot of press yet. One of them is YumiAmi, which Lorena also worked on. It's a collection of soft dolls that focuses on inclusivity and empowerment. Each girl comes with a storybook that expands on her traits and skills, and how she interacts with her friends and their families. It's a great way to introduce toddlers and young pre-schoolers to other cultures.
We're also launching A Little Spot of Emotion toys. The range is based on a bestselling book series from Dianne Alber that's focused on social and emotional learning.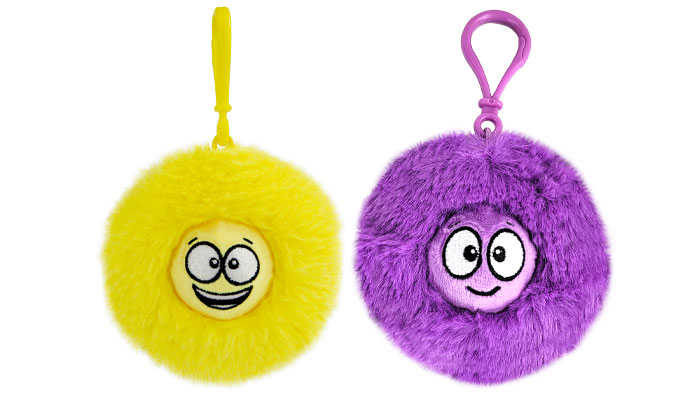 Great stuff. I have one last question! How do you fuel your creativity?
LM: I get inspiration from anything anywhere. I could go to the kitchen aisle of a store and be inspired. The beauty of anime inspires me… I don't need to be in the toy aisle to get inspiration.
JG: I'm the same. I like to read and go out to retail. When I travel, I like to explore and learn about different things. It all helps inspire ideas.
Guys, this has been fun! A huge thanks again and good luck with the launch of Bebé Fuerte.
–
To stay in the loop with the latest news, interviews and features from the world of toy and game design, sign up to our weekly newsletter here