TOMY's Natalie Frow on celebrating 100 years of Britains Farm Toys

This year sees Britains Farm Toys celebrate its 100 year anniversary.
To find out how TOMY is making the occasion, Start Licensing's Ian Downes spoke with Natalie Frow – European Senior Brand Manager at TOMY – to learn more about the centenary and how the firm is looking to grow the Britains fanbase.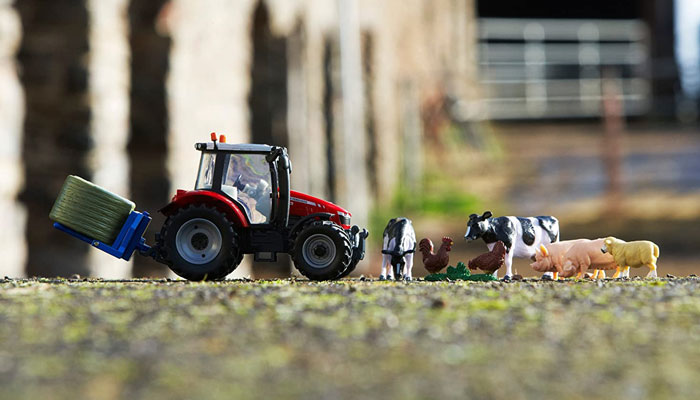 Hi Natalie. Great to connect. Can you give us a brief introduction to the Britains Farm Toys brand and its history?
Britains is Europe's oldest specialist in agricultural toys and collectibles, having established itself since 1921 with high quality innovation in perfectly replicated diecast miniatures. Britains offers a full range of diecast farm models including tractors, implements, vehicles and accessories, allowing children aged three plus to build their farm, and we constantly refresh and update our collection for our enthusiasts.
2021 marks the 100th anniversary of the brand. How did you plan to celebrate it?
We knew we had to do something special to celebrate this huge milestone with our fans, so we planned various activities throughout the year, appealing to both our long-term fans as well as reaching new fans, with the hero being the relaunch of our very first tractor – the Fordson Major – at the centre of the celebrations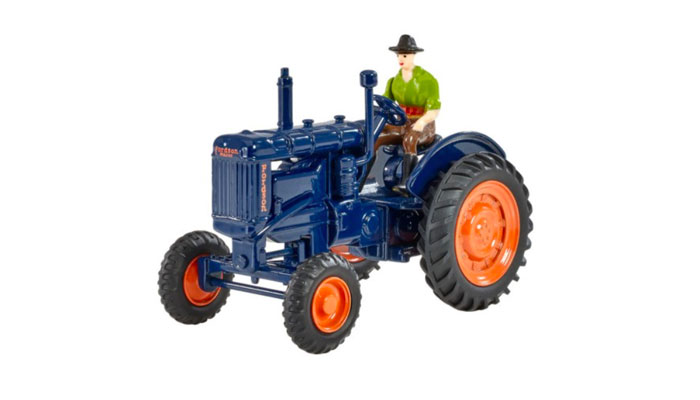 It has been a tough 18 months for all of us, whether we are in the agricultural world or the toy industry, and so the 100 year anniversary felt like a great way to give our fans a positive focus for the year. We are very overwhelmed by the incredible response we have received.
How easy has it been to engage fans and collectors around the anniversary? How do you manage your relationship with fans?
We have a very loyal and highly engaged fan base who have supported us throughout the years. They are passing their Britains models down through generations, always giving us great feedback which we constantly review and use for our future developments.
Our social channels are a great way to communicate with our fans, and we are seeing significant growth in this community, but the best by far are when we get to meet our fans in person, through the farm shows, which sadly have been postponed due to the pandemic. We are looking forward to getting these back again in the new year and sharing our new ranges.
You also developed Britains Farm Toys Activity Trails with The Big Sheep and the Rural Life Centre. How has that been? Do you see Britain's doing more of this kind of thing?
One of our key objectives this year was to recruit younger consumers to Britains.  As such, we partnered with two great venues – The Big Sheep and Rural Life Museum – which offer great family experiences and were a perfect fit with Britains.
We created a fun activity trail to encourage families to explore the venue looking for hidden Britains items and introduce new fans to Britains.  We have had such positive feedback from families that we extended the trails beyond the summer, and we would love to expand to more venues in the new year.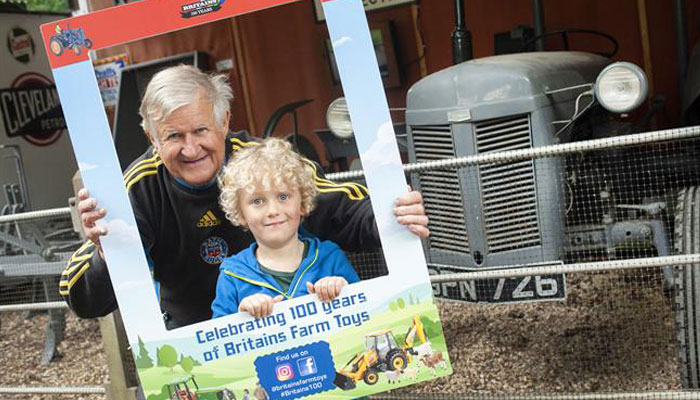 We'll keep an eye out for those. You also teamed with Tomato Source to launch a commerarative anniversary medallion. From a design point of view, was it easy to translate the brand into this category?
Our core and existing fans are the heart of the brand and we wanted to give them something special to mark the centenary. We worked closely with Tomato Source to identify what we thought would be a unique way to translate this celebration into a keepsake for our enthusiasts, and agreed a medallion would fit perfectly.
The relaunch of the first tractor, the Fordson Major, was the centre of our celebrations, and with the support of the Ford licence, we worked together to create the silver medallion with the key features from the tractor. We enclosed it in a wallet for our fans to read the history of brand and understand every detail of the medallion.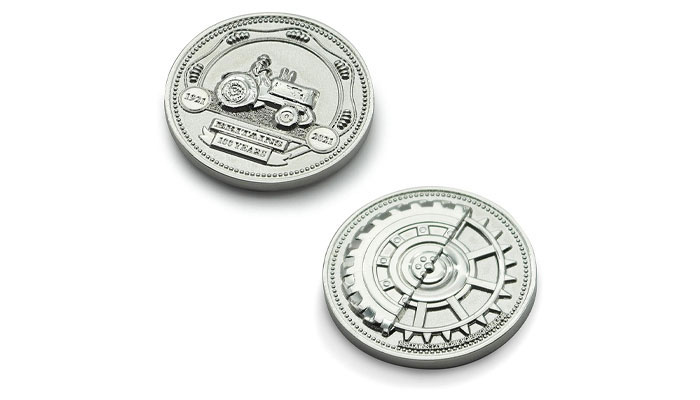 It's a lovely piece so well done on that. You mentioned there about working with Ford. Can you give us some insight into how you select brands to work with and what your relationship is like with brand owners when it comes to product development?
We have long standing history with licences within the agricultural industry. Our relationships are crucial to Britains and we have regular contact with each of the brands to understand their future plans, and how we can replicate this into our future models.
The brands are selected by our fans demands. If we see a high demand for a particular licence in both our UK, European and global markets and we think it will translate well into a toy and collector item, then we will pitch to the relevant licence, and the process of development begins into hopefully another successful long term range of products.
Finally, looking forward what can we expect to see from Britains Farm Toys in 2022?
2021 was a big year and even with the challenges we have had, we will be launching one of the highest number of products into the range than in recent years.
For 2022, we have some very exciting new launches across all our categories of tractors, implements, vehicles, heritage and accessories – we are ploughing away in the background to continue the great momentum and all I can say is, watch this space….
Ploughing away – very good! Can't think of a better way to end then with a farm pun! Thanks for taking time out for this Natalie and congrats again on the anniversary.
—
To stay in the loop with the latest news, interviews and features from the world of toy and game design, sign up to our weekly newsletter here