Top picks of Essen 2018 to grace next month's Board Game Club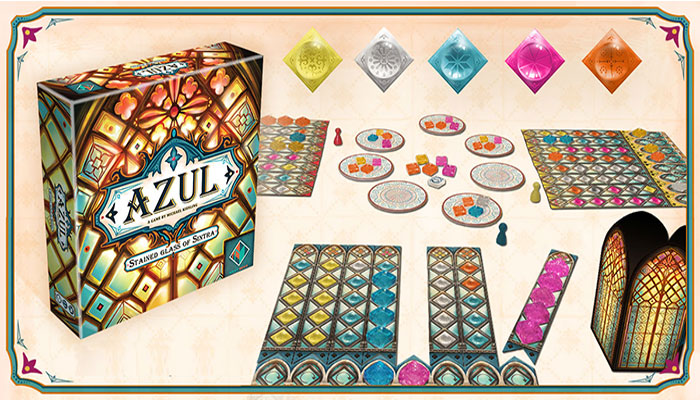 Board Game Club's November event will boast some of the gems from last week's Essen Spiel.
Taking place from 6.30pm on Wednesday, November 21st November at Soho's Century Club, the event will host new gems from Korean designers Happy Baobab, Magic Fold and Layers; Strange Vending Machine from Soso Games; Trapwords and Pictomania from Czech Games Edition, and the highly-anticipated Azul: Stained Glass of Sintra, the follow-up to this year's Spiel des Jahres winner, Azul.
In addition, Gibsons will be shining a Board Game Club spotlight on their new title, Crystal Hall. The strategy game sees players lead their wizard-shaped counters on a quest to uncover four magical crystals and become the most powerful wizard in the game.
"This year's Essen Spiel felt like the busiest ever," said Board Game Club co-founder, Lesley Singleton,
"So we did our best to check out the thousands of new releases at the show and have come home armed with a selection which surely has something for everyone! Our Essen-haul-sharing night is one of the most popular events of the year as we try to share a real mixture of games from around the world. It's also exciting to have the Gibsons team coming along to demo Crystal Hall, which I'm sure our guests will love."
Board Game Club is free to attend – simply register on the guest list by emailing boardgameclub@playtimepr.com or sign-up at www.boardgameclub.net.