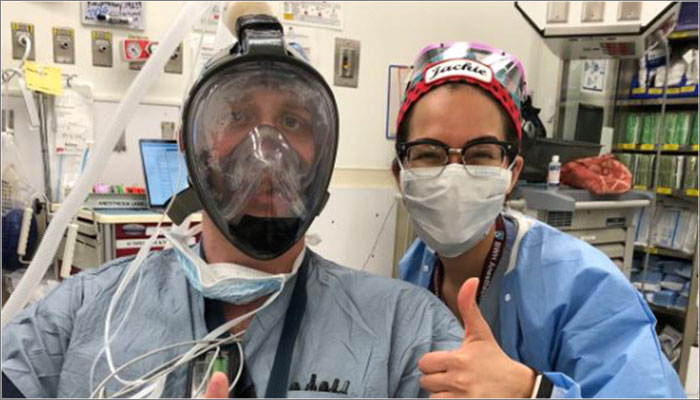 The Toy Association has outlined a few ways that toy designers with access to 3D printers can help produce essential medical supplies for the US healthcare industry during the coronavirus pandemic.
Below is the Toy Association's full statement on how designers can help:
– If you have a printer and want to help, below you'll find links to files and instructions to make numerous critical parts. There are face shields available to print cheap, quick, and easy so that those who have even the most rudimentary of printers can help. Valves for ventilators like those made in Italy are also now needed in other regions and the files have been made available online so they can be printed and sent to hospitals in need.
– For those who have the skills or the hardware to help but don't know where to offer assistance, the list below – compiled by Brett Klisch, co-founder of Toy Fair New York's Creative Factor and owner/creative director of Peru Meridian Studios – provides resources on different organizations that will direct you where the need is.
If you have the capabilities to design, engineer, or 3D print parts as well as ship them, here are the companies offering to organise your assets and direct them to the right organization in need:
– Formlabs COVID-19 Response
Sign-up sheet to print
– 3D Systems
Sign-up page to connect volunteers with hospitals in need
– Desktop Metal
Sign-up request form for those specializing in metal 3D printing
– National Association of Manufacturers
#CreatorsRespond sign-up form
Equipment and Parts Needed:
Ventilators & Parts
– Isinnova Temporary Ventilator Using Scuba Mask
– 3D Printing Media Network Venturi Valve 3D Printable Model
– Respirator Free Reanimation Venturi Valve
3D Printed Face Masks
– Copper3D Antimicrobial Masks
– 3D Wasp Custom 3D printed masks
– How to Guide for filtered masks with repurposed parts
Plastic Shield Masks
– 3D File and Template for a mask shield from Jose Alves da Silv
– Budmen Plastic Shields
Fabric Masks
– Best materials to use
Requests from the Medical Community
These are open-source calls to actions by hospitals and universities for the community to donate their time and expertise to come up with new solutions.
– CoVent-19 Challenge – an initiative led by anesthesiology residents of Massachusetts General Hospital plans to ask engineers and designers to help develop a new rapidly deployable ventilator and other innovative solutions to the ventilator shortage.
– Federation of the Plastics and Composites industry – the organization has issued a call out to 3D printing companies that have production capacity to respond to France's urgent need for masks and medical equipment for healthcare staff. Additional contact: Marc Madec, 06 08491064, madec@fed-plasturgie.fr
– Mobility goes Additive – the European Commission has called for printed components (masks and ventilators for respiratory equipment) to be made available.
– John Hopkins University Hospital – the hospital has put a call out for 3D printable parts that are open source and printable for use.
—–
To stay in the loop with the latest news, interviews and features from the world of toy and game design, sign up to our weekly newsletter here