The Toy Coach's Azhelle Wade on helping budding inventors make it in the toy industry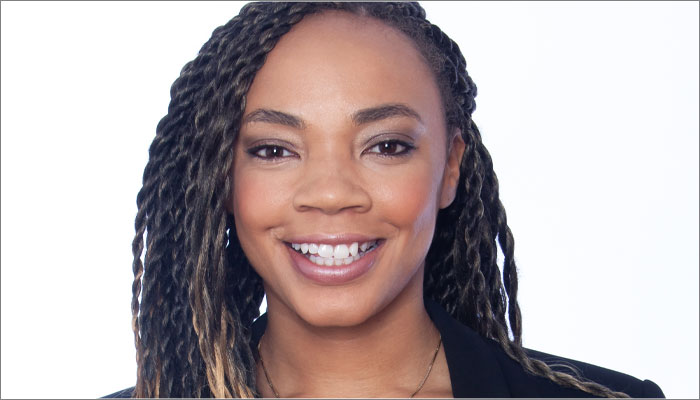 Having spent more than 10 years working in the world of toy design at companies like Horizon Group USA, Toys R Us and Creative Kids, this year has seen Azhelle Wade launch a brand new initiative in the form of The Toy Coach.
The Toy Coach is a new online resource designed to inform and aid budding toy and game inventors and entrepreneurs, and encompasses online courses as well as the ongoing popular industry podcast, Making it in the Toy Industry.
We caught up with Azhelle to learn more about her history in the world of design, and what's to come at The Toy Coach.
Hi Azhelle, so first, off, you studied toy design at FIT; how was the course and is there much you learned there that you still utilise and apply today?
I mean you can't discount how much you learn once you get out into the real world, but the toy program allowed me to get into the right mindset. In that program, so much time is spent on learning how to draw out your ideas and learning how to physically make your ideas and then when you get out into the real world, it's much simpler. You actually do things the hard way first, which helps to get you into the mindset of problem-solving. That's what I really pulled from the toy program.
A great example is looking back to when I would make plush dolls on the program; when you understand what the shape of a pattern looks like and what it's going to turn into as a 3D product, it changes the way that you design plush from then on because you just think about the process differently. Sometimes you're thinking creatively, sometimes you're thinking about things from a cost point-of-view, but the program goes through the process of actually making toys, not just conceptualising them.
When did you know toy design was what you wanted to do?
I always wanted to work with kids; that was always going to happen. First I thought I was going to be a teacher and my whole family loved that path for me for some reason and they would tell everyone! I'd be in a room and hear my grandmother tell someone 'she's going to be a teacher!' Then I grew up and realised teachers just aren't paid enough, so that wasn't a viable career path for me!
Then I thought I was going to be a child psychologist, but I watched The Sixth Sense and got freaked out.
Absolutely, it's always best to swerve a career involving ghosts – I thought that was a given!
Ha! It was more about whether I could handle emotionally unstable children! I'm an emotional person so I started overthinking that! Then when I was 16, I was working at a summer camp and met a woman who went to FIT for Visual Presentation and Exhibition Design. She showed me her portfolio and I really liked what she was making. I looked into the program and I thought about a path towards a children's exhibition designer – I still wish that was my job today!
I got into that programme, and all of my designs were very kid-centric. I did a design for the Hall of Science that was sort of Twister game inside of a giant white tent where if you pressed different buttons, it would illuminate the tent in different colours. I also designed a room where you'd learn about colour through bubble play. I was very focused on children and education.
One of my professors told me that the school had a toy design programme, and I had no idea! I learned about it, went on to do that and the rest is history!
Amazing! And what was your first experience of toy design out of FIT?
When I graduated in 2010, I first worked at Horizon Group USA. I was part of their new product development team, focused on new ideas and innovation. That position led me to get patents and set me on my way to be an innovator, an inventor and a really creative designer. It had a huge effect on me and led me to always look to join companies that wanted to do 'the next big thing'.
You spent a few years at Toys R Us, looking after product development for Girls World and then Babies R Us. How does designing a retailer's own brand products compare to creating lines at toy company?
There was more freedom at Toys R Us in one sense, because once your superiors approve your creation, the buyers are your company's buyers and they are 90% likely to approve it as well. So there's a lot more freedom because you get to work on a lot less product at one time, and there's a higher rate of those products being picked up. I did love the control of that, knowing I'm working on 15 products and 12 are likely going to end up in-store.
The limit is that because you're working for a retailer doing in-house brands, usually – and it does depend on the brand – the design approach differs because you're really trying to stay within a certain parameter of cost. You're not looking to break any barriers or pop out on the shelf; you're just trying to be the option that everybody can afford and hold up the standard of the company you're working for.
Did those cost constraints help fuel your creativity? Or did it hinder it?
I love being restricted! I find it helps me to be more creative. It helps focus my energy. And while most brands at Toys R Us were low-cost, every once in a while you might have a brand like Journey Girls, where people want to see something cool like a working scooter!
Prior to launching The Toy Coach, you were VP of Brand and Product at Creative Kids. I'm interested in how you worked with inventors there?
At Creative Kids' we did sometimes work with inventors. To break into some of the bigger retailers you need more innovative product, and when you have a small R&D team, partnering with inventors is ideal for that. One of the company's recent inventor items was Wrap & Wear which debuted at New York Toy Fair. We had a big booth display and it was fabulous.
My boss first showed me the concept and asked me 'do you think there's something we can do with this that will appeal to teens?' and I said 'yes!'. My team then branded it; we created a name, logo, packaging and slogans – we even wrote a commercial in case it had one! I loved working with inventors there.
And what paved the way for what you're doing now with The Toy Coach and the Making it in the Toy Industry podcast?
It started seven years ago when I started my clothing company, Costumize Me. I was doing a lot of research into digital marketing and learned a lot. When I was trying to sell these clothes, I had to find a way to sell the concept of how wearing them is going to improve your life.
Over the years, I focused on my toy career and the clothing side of things became something I do on weekends or every once in a while, but then I went to the TAGIE Awards at ChiTAG and I met someone who had a game concept. She was really excited about her idea, but she was missing key information. I remember thinking that she wasn't ready to present her idea in a way that would allow me to say 'yes' to her product.
A while later, I was listening to a marketing podcast that I always listen to, and then it hit me; why am I not marketing the knowledge that I wanted to share with this one woman with lots of other people? I thought it could be a blog, but then I thought it would work better as a podcast, because I could talk things through and I thought since I listen to things while I drive, so maybe other people will do the same with this.
Once I made the first episode of Making it in the Toy Industry, it took off from there. It was a slow start, because I didn't know how to market it at first – although I thought I did! Once people found it, everyone who listened found it so helpful.
It's a brilliant resource and your recent podcast looking at the ripple effect of racial bias in the toy industry was really well received – if anyone hasn't checked it out yet, we'll link to it here. How can we encourage greater diversity in the world of toy design?
Speaking from my own personal experience, I didn't have a financial safety net when I was coming into this industry, or even growing up, so I really had to pick a field that was going to support me and allow me to build a life and a future. There were times were the pay that was being offered didn't match what I could do or what I could offer. I had to take a lot of risks where I accepted what they were giving so that I could get the experience. If there's a way to tackle salary disparity when it comes to race and gender, that's one small way that might encourage more diversity to come in.
I couldn't take certain roles because of the pay, and I actually went into a bit of debt in one of my jobs because I wasn't getting paid enough. I did that because I had a vision for my future and luckily that worked out, but it was a risk. It's a risk that a lot of people might not want to take. That might be playing a huge role in how diverse the industry is.
As I said in the episode of the podcast, when I look back, there were things I should have said in meetings but I was afraid because I'd finally reached a position that I wanted to be at and I didn't want to mess that up. It's going to be the job of minorities and non-minorities to not allow those things to happen when they hear it. When you hear it, say 'that's not okay; that's not how we think or speak' or 'this isn't the kind of place where that's acceptable'. If more companies had those kinds of conversations, it will make a difference.
Designers should, whenever they can, put diverse kids on the packaging. If someone is against that, then we're at least starting to flip the script from 'why isn't there a white person on the packaging' to 'why is there a problem with having a black person on this package'.
Absolutely; and kudos to you again for that episode. Back to your work as The Toy Coach, you've got lots of exciting stuff coming up; what can you tell us is in the pipeline?
I'm offering lots of different things as The Toy Coach. It's all based around community, and creating a place that you can come every week to get specific information and advice on your specific product.
We're building a global online course called the Toy Creators Academy that will launch in September to help people who are just starting out. It'll have milestones like this week you should be conceptualising your idea or this week you should define your target market. We give you resources and references to prototypers and agents and trade shows and all that stuff so that by the end of the course you'll have a finished product and a clear PowerPoint to pitch that product. You join the early access list for Toy Creators Academy by visiting www.ToyCreatorsAcademy.com.
Staying with the subject of newcomers to the industry, are there key mistakes that new designers make that are easily avoidable?
The bit that people take too heavily to heart is that lots of new inventors want to jump immediately to launching their own toy company. I don't think you need to do that right away. You should take your time, build a list of contacts, maybe launch a Kickstarter and get your foot in the door that way. And there's always the option of pitching your concept to toy companies. I wouldn't jump to starting a toy company if your funds are limited in any way.
You're absolutely right; some people simply aren't aware the licensing route even exists. It's something that comes up a lot when we speak to recent graduates actually. And on that point, do you there enough is being done to encourage new talent into the industry?
It's a catch-22. I don't think there's enough being done, because otherwise my podcast wouldn't be such a welcome surprise! But at the same time, it's not that huge of an industry so I understand why there's not waves people promoting it, or saying 'look at all these jobs'. There are only so many toy companies.
That said, I do feel like the concept of creating a toy from scratch should be a bigger conversation. There are so many product design courses out there that don't even touch toys. I obviously was in a toy design program, so I don't know what the reason is that other courses avoid our industry, but more universities should be saying to their students 'hey, you can use these skills to also design and spec out toys.' It should be more commonplace.
 
I totally agree. And out of interest, did your team back at Creative Kids come from toy design courses like you did?
Two of them did! Two came from the same programme that I did, but one – Audrey Torrence – she was a toy person and she always knew she wanted to work in toys and wanted to do a toy design program but her parents thought that sounded too risky, so she did an industrial design degree. What helped her was that even though she was an industrial design major, her portfolio had lots of toy concepts and that's why we hired her. It's a good lesson for students; think about what you want to do in the future and if toys is that thing, then make your portfolio sing to that and set yourself projects aligned to that.
You mentioned there that Audrey is 'a toy person' and we hear that term a lot. What does does it take for someone to be 'a toy person'?
You have to be a doer, you have to love to play, you shouldn't take life too seriously and it helps if your mind works in a kind of web, where you combine a bunch of things. That's the best kind of mind for toys.
I wasn't a good mind at all when I first started; I was terrible!
 
Why?! And what changed?
I was thinking very clinically. I was trying way too hard to think about how to create something that doesn't exist. I was looking at competitor product, but not with kids in mind. Instead, I was looking at it trying to work out what I could do to make my toy different. It's the wrong way to think about it. I had to look at how kids play. At that initial stage, you shouldn't worry too much about if it's been done before. After you've got a concept, absolutely do your research, but don't start there!
Finally, is the industry in a good place from a creativity standpoint?
I see a lot of good things, but it's hard. I see a lot of people being safe to try and increase revenue. We're in a transitional phase right now and I think, especially with everyone working from home, some companies might save money in some areas, which allows more funds to be moved into innovation and product development.
For example, if you're hiring someone who will be working remotely, do you pay them less and allocate more money to create more efficient factories or better materials? A lot of toy design is limited by what the factories can do and what materials they can access. Money may be freed up as the world shifts and it could be beneficial for innovation.
Thank you so much Azhelle – and good luck with everything at The Toy Coach!
—-
To stay in the loop with the latest news, interviews and features from the world of toy and game design, sign up to our weekly newsletter here