Toy Design: It's Not Just Child's Play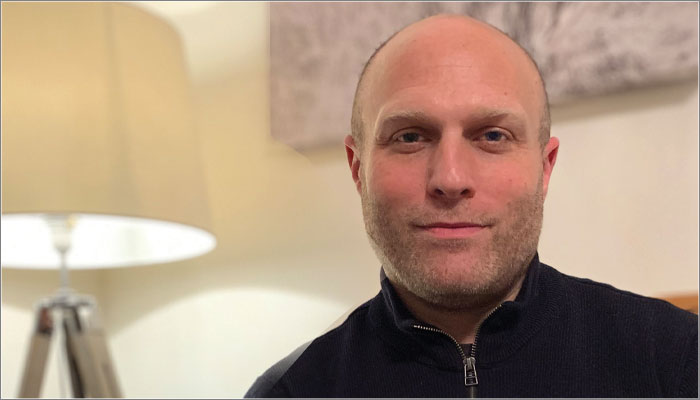 Hi Geoff, so to kick off, how did you get started in the world of toy design?
My interest in toy design started for me from about the age of six, admiring how my LEGO boat made of bricks could actually float and wondering why the lightsaber with my Darth Vader Star Wars figure didn't look quite right.
My fascination with design led me to an Industrial Design degree at Brunel University. Whilst there, I managed to squeeze in a teaching certificate, watching children interact and play gave me a fantastic insight into creating designs with consumers being top of mind.
From University, I went into mechanical engineering and very quickly realised it wasn't for me. I took a step back, put a portfolio together and got a job at a promotional agency in London and then quickly progressed to the position of Senior Toy Designer at The Marketing Store where I worked with a great team, creating McDonald's Happy Meal toys for the European markets.
And this was your first stint at The Marketing Store?
My first stint concluded in 2004 when I moved to the toy company, Vivid Imaginations. The work was hands-on, from setting up Toy Fair stands on freezing January mornings, to working closely with the likes of Keith Chapman on his pre-school properties. My time at Vivid helped build my consumer knowledge and the realisation that great design also needs to be built on commercial viability.
In 2011, I was given the opportunity to move to the best-loved toy brand in the world, The LEGO Group. I helped establish and lead the UK arm of the internal global-creative agency working across everything retail from e-commerce, social, to creating in-store experiences and occasions campaigns.
"Toys and games shape memories and reinforce learning experiences through fun and play! Could you say the same for a typical household appliance?"
I moved from being a Creative Director in the UK to the less sunny climate of LEGO HQ in Billund, Denmark to head up the LEGO IP team. I led a fantastic team of international designers, all highly skilled model makers responsible for creating the LEGO IP products from Star Wars, Harry Potter, Jurassic Park to Marvel and Batman sets; from a toy design perspective, it's pretty high up on the list of attainment.
With a young family at home in the UK and changes being made in The LEGO Group, I was given the opportunity to re-join The Marketing Store. I've been back for nearly three years as Global Product Creative Director. I have a job that makes me smile every day, I look after all the McDonald's Happy Meal toys we develop globally, aside from the US market, and all the supporting communication that goes with it.
I could line up 10 different creative directors – they'd each have differing roles and responsibilities… So, how would you define what you do as a creative director?
My job is to influence, propose relevant license partners, ensure we are really digging into the DNA of a licence to understand the emotional connection with consumers that ultimately builds the foundation of a great play experience. I make sure sustainability is embedded into our design thinking, challenge the team and clients to put the consumer top of mind and encourage research – all to facilitate strategic, insight-driven solutions.
Now, let's get onto a spikier subject that I know you're passionate about: snobbery in toy design.
You may have had a similar experience, when people ask what you do and you tell them you work in the toy industry or in toy design, it usually puts a smile on their face, soon followed by a flippant comment about 'colouring in' and 'drawing pictures'.
Some people have assumed that toy design is a lower form of design compared to product or industrial design – almost child's play. The reality couldn't be further from the truth.
Look at it this way: break down people's lives and consider the impact that toys, games and video games have had on their childhood… Toys shape memories and reinforce learning experiences through fun and play! Could you say the same for a typical household appliance?
Toy design is complex when you take all the considerations on board like ergonomics, aesthetics, user experience, material selection, cost, safety, commercial viability, manufacturing requirements, human behaviours, sustainability, I could go on. These are all wrapped up to create a memorable experience. It's an art form and certainly not child's play.
Do Happy Meal toys suffer from that kind of design snobbery more than the commercial toy space does?
People make a choice to purchase toys at retail, this inherently gives retail products a perceived value. Promotional goods are distributed free, therefore they have no inherent value.
When you look at the volume of Happy Meal toys we design and manufacture each year, we are the biggest toy manufacturer in the world. We have a huge responsibility to make sure every play experience counts. The QA standards we work to and our focus on sustainability is higher than most retail standards. We strive to deliver great quality, a strong play experience and a perceived value that rivals, if not surpasses, products at retail.
—-
To stay in the loop with the latest news, interviews and features from the world of toy and game design, sign up to our weekly newsletter here