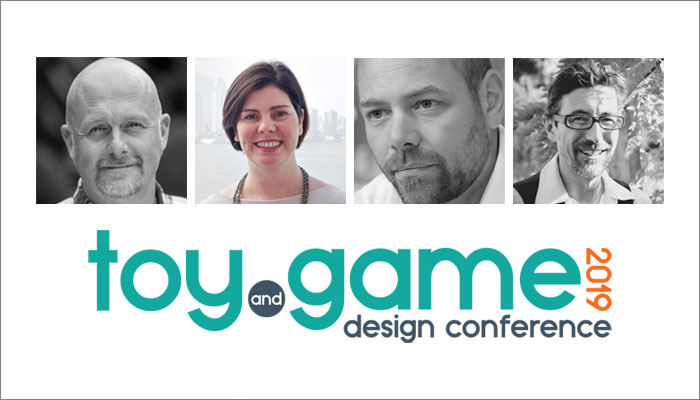 Issues of eco-friendly design, ethical manufacturing and social sustainability will be in the spotlight at this year's Toy and Game Design Conference, with the 'Is Sustainable Attainable?' panel session.
Taking place at Stamford Bridge on Monday, September 2nd, the Toy and Game Design Conference – sponsored by Hasbro and Wynne-Jones IP – will boast engaging and inspirational sessions from figures across toy invention, game creation and the wider worlds of design.
Chairing the 'Is Sustainable Attainable?' panel session will be Gary Pope, the co-founder of Kids Industries, a consultancy that works across multiple sectors to help clients connect with children and families more effectively.
Joining Pope on the panel will be:
Erin Deighton, Design Consultant & Educator: Formerly a senior designer and play futurist with Hasbro, Erin Deighton is a design consultant and educator, working with product design students at Loughborough University and Ravensborne University.
Carmel Giblin, CEO and President at the Ethical Toy Programme: Carmel Giblin believes passionately that businesses globally have a duty to behave responsibly, at all times protecting the rights of their workers, the communities in which they operate and the environment in which they live and work and is proud to be part of the world's leading initiative committed to improving the lives of workers involved in toy and juvenile products production.
Ben Poate, VP of Sustainability and Innovation, The Marketing Store: Ben Poate is responsible for leading Sustainability and Innovation at The Marketing Store, with a current priority focus on McDonald's Happy Meal. Understanding consumer insights and expectations around play values drives innovation and sustainability considerations at TMS, and informs the firm's efforts to maintain excitement and loyalty from the core consumers, kids and families.
"I'm delighted to have these four passionate panellists all set to discuss how designers can contribute to making the industry more eco-friendly and ethically sound," said Mojo Nation founder Billy Langsworthy.
"It's increasingly become a huge issue and a concern for designers and consumers alike, so this panel session is already shaping up to be one of the highlights of the day."
To book your ticket to this year's Toy and Game Design Conference, head to: https://toyandgamedesignconference.com