My Toy and Game Story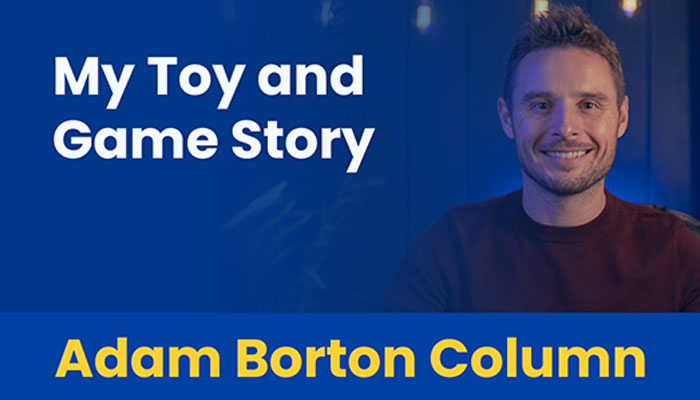 In the first of a new monthly column, Adam Borton looks at how he got his start in the industry and what his new Toy and Game School will look to bring those wanting to kick-start their own careers in play.
As this is the first in my new regular column for Mojo Nation, I thought it would be best to start out with an explanation of how I got into the toys and games industry, and showcase a small selection of the products I've created.
Hopefully this will give you an insight into the various routes that you can take to get into toys and games… I've worked in-house as a designer, freelanced remotely and now I'm a toy and game inventor and teacher!
I started out by attending Bournemouth University to study Product Design. It had a great prototyping facility with an early 3D printer – not today's kind of 3D printer which fits nicely on your desk – a 3D printer that takes up a whole room, costs the same as a house and the layers look like the Egyptian pyramids! Even so, it was fantastic to get early access to a 3D printer and use the 3D modelling skills I'd been taught to make something real from a digital design.
For my final year project, I created a pre-school toy called the Roll-Around Playground. It was a fascinating learning experience and it gave me a great introduction to designing toys for children – with safety being the main concern, especially for children under 3. There's finger traps, choking hazards and lots of other factors to consider.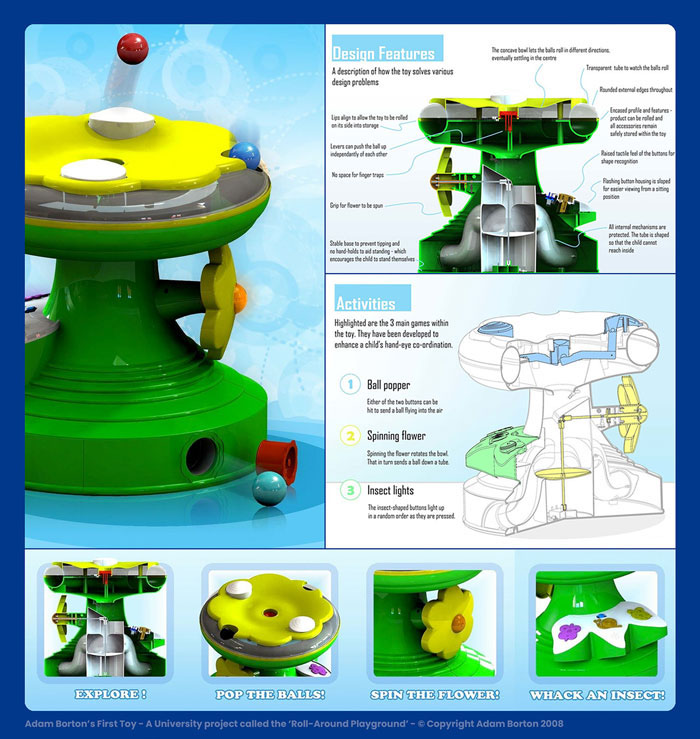 My first toy design job was with Mookie Toys in the UK. I got it by signing up to London Toy Fair and walking around every booth with my portfolio – I really wanted a job in toys and games!
Mookie were known for their outdoor toys such as Swingball, but I was given the freedom and opportunity to create innovative indoor and outdoor toys there.
By demonstrating that I was passionate about learning and growing, I was able to design and create a brand new garden toy for pre-schoolers called the Garden Turtle. It allows children to 'feed' their pet turtle with things they find in the garden. They could use the mini turtle scooper to pick up objects and put them in its mouth, which then slide into its 'stomach' – all of this kids can see thanks to the transparent, hinged shells!
Everything slots nicely into the body of the turtle and the children can then take it for a walk with the included leash! I was very proud when it won a Gold Award that year.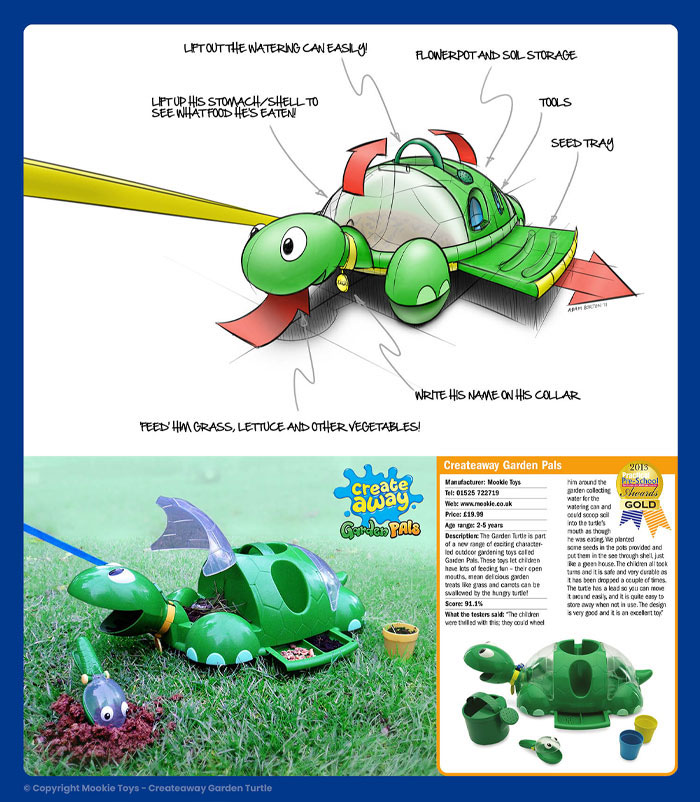 I was then offered an internship at Little Tikes in Ohio, USA which was a fantastic opportunity that was too good to turn down – they're the number one outdoor toy company in the world!
Suffice to say, I learnt an incredible amount from the amazing people there. Little Tikes allowed me to use their vast facilities to dream up new indoor and outdoor toys that upheld the brand values – original, long-lasting and high quality toys.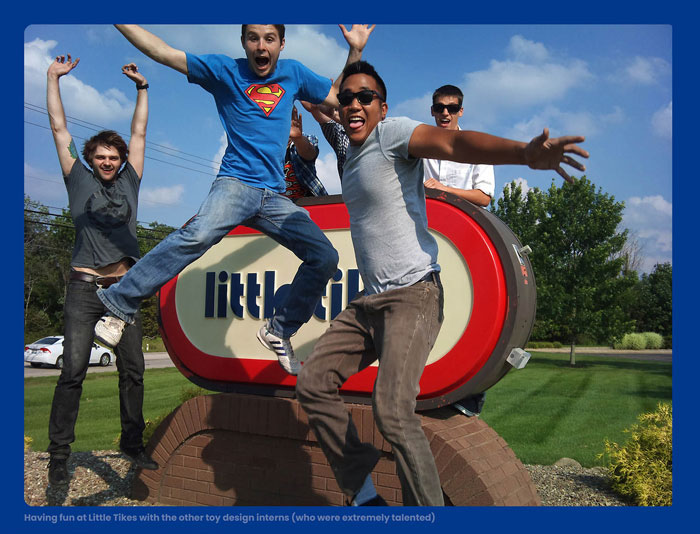 After the internship, I came back to the UK and picked back up with Mookie Toys, where I was given the chance to create the entire master toy range for The Hive.
This was a rare opportunity to take a TV show that was being shown on Disney and translate the characters and locations into awesome new toys. Cue lots and lots of watching a TV show designed for one to three year olds… the theme tune is still buzzing around in my head!
I had to research and set the retail target prices, design the sets, work with the factory to negotiate pricing and fly out to China to manage production. It was a huge amount of work, but these experiences have given me a very broad knowledge of the entire industry from which I can draw on – literally and figuratively!
It was also brilliant to get the chance to visit China and experience how factories work, as many people working in toy companies don't get this chance. That's why I'm including a section on manufacturing toys and games – complete with factory footage – in my Toy and Game School, so that people have a much better understanding of the process if they're not able to visit in-person.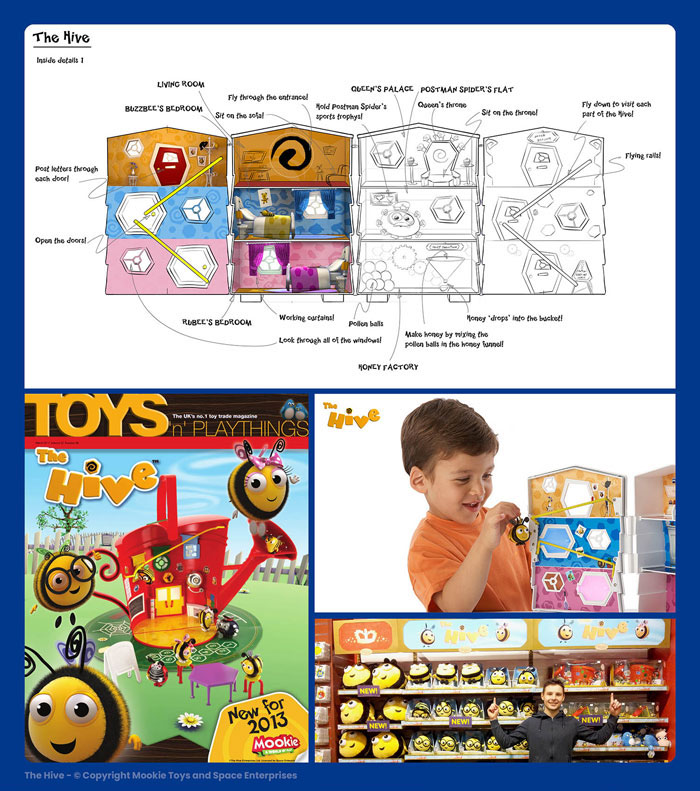 I then left Mookie to embark on my biggest challenge to date – starting my own company!
To anyone out there starting or running their own company and wondering how to deal with everything, I can empathise!
From the nice, warm comfort of a salary and regular work to chasing payments – naming no names! – and pitching inventions, the sharp reality of running a company and looking after marketing, sales, accounting and design all at the same time is something I'm now very familiar with.
The simple solution is this – perseverance! I believed that I could make it, I learnt voraciously and I didn't give up… And neither should you!
I was lucky enough to get amazing freelance work with some of the best toy and game companies in the world, including Hasbro, where I was brought in-house on multiple occasions to work with them directly on huge brands like Monopoly.
I also worked on a childhood favourite of mine – Fireman Sam – with Character Options and a range of Marvel cars with Jazwares too.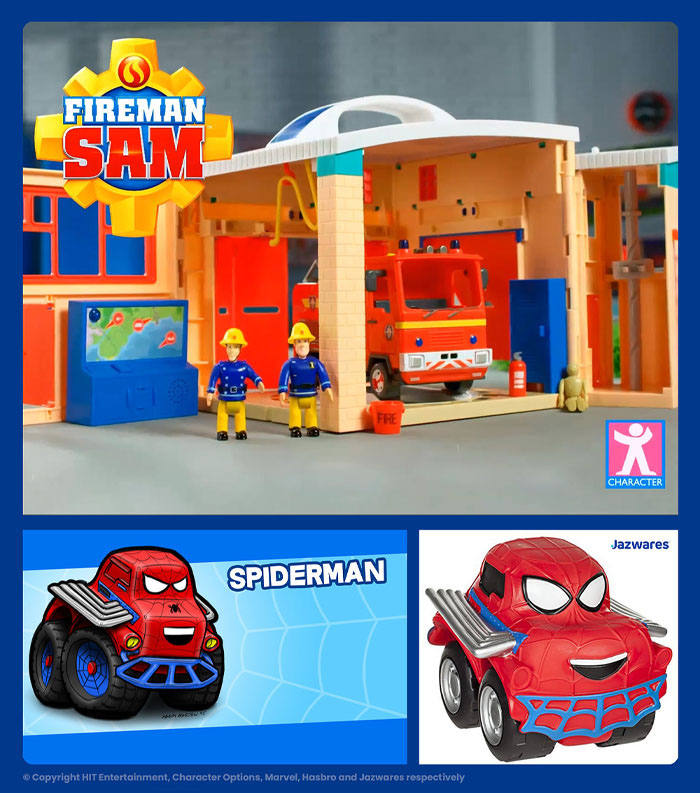 Shocked wasn't the word when I was told that I had won Hasbro's Emerging Inventor of the Year Award for 2016/17. Besides the shiny glass trophy there was also a less shiny, but just as nice, $5000 cash prize too.
Being recognised as the best up-and-coming inventor in the world was incredible, especially when there are so many other amazing designers and inventors pitching to Hasbro. It made all the late nights obsessing over the tiny details worth it!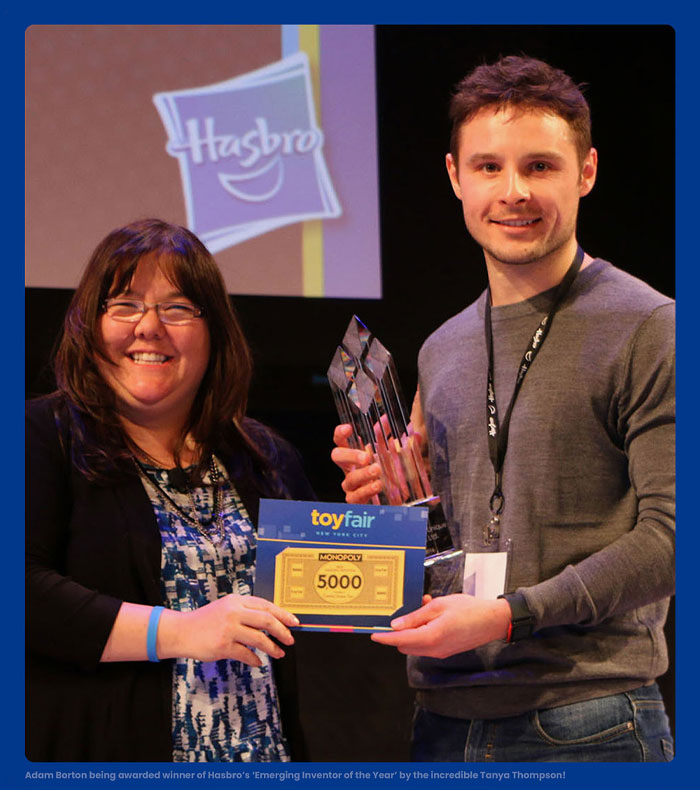 A lot of my time was spent travelling to Toy Fairs around the world, pitching my designs and inventions regularly – and relentlessly. I focused on quality over quantity, which I think is important when you're pitching to people that are very busy and only want the best inventions. Your job is to make them look good too by giving them something awesome to share with their colleagues and bosses.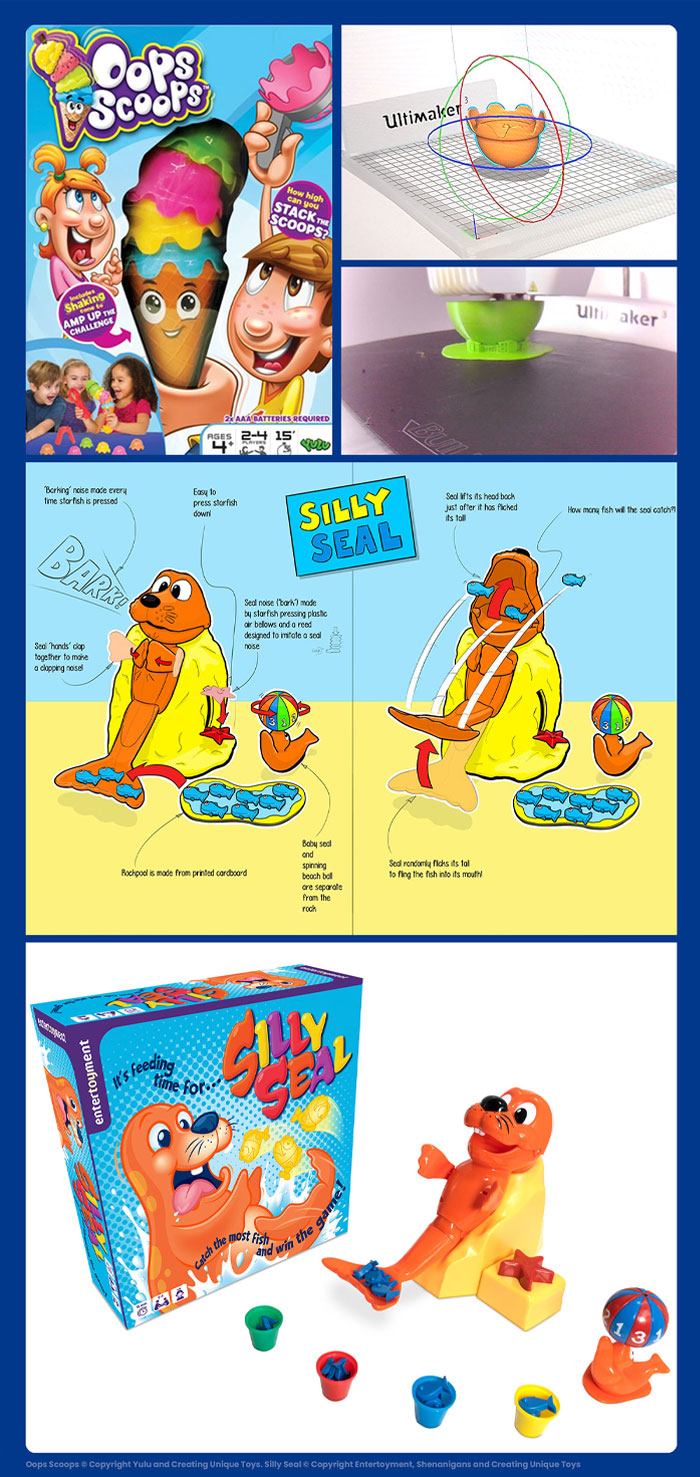 I was able to get a regular stream of inventions licensed to a variety of global toy and game companies, including Oops Scoops and Silly Seal, licensed by Yulu and Entertoyment respectively.
Motivation is a huge factor in creative careers and I think it's important to enjoy what you do, so I always try to work on projects that are fun and exciting. It's also why I enjoy the pitching side too – selling is easier when you're happy with what you're pitching!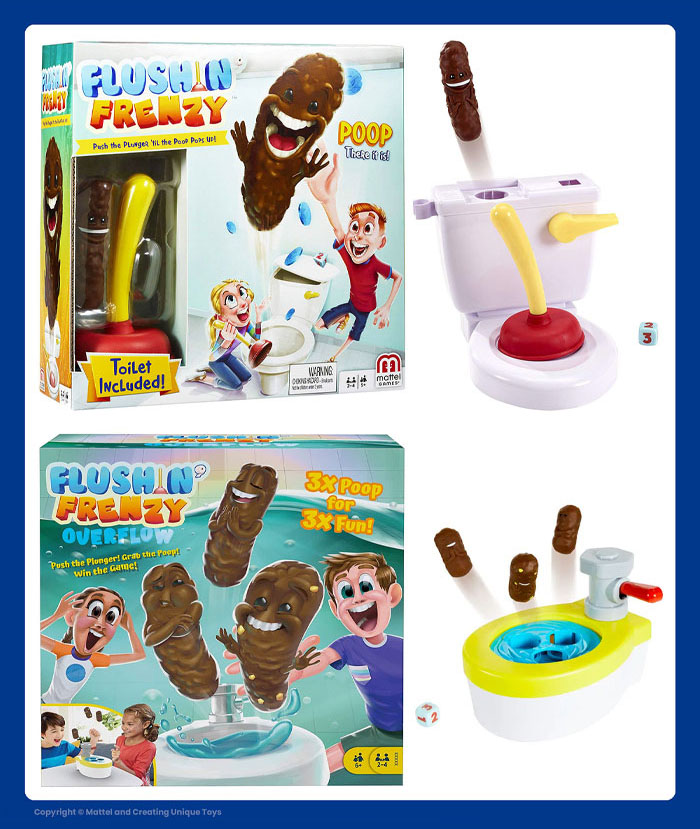 I reached another incredible milestone when I licensed one of my toyetic games to one of the world's biggest toy companies – Mattel. I came up with the idea, sketched it, 3D modelled it, 3D printed it and then pitched it to Mattel who shared the vision… And humour!
The reaction to Flushin' Frenzy has gone way beyond my expectations, launching in 2018 and being featured on The Today Show and Jimmy Kimmel's TV show among numerous others.
Three years later it's still as popular as ever, has hit the number one spot in board games on Amazon in countries all over the world and Mattel has created an extension to it called Flushin' Frenzy Overflow.
After the success of Flushin' Frenzy, I was fortunate enough to be granted a US O1 visa, allowing me to move to one of the world's toy and game hubs – Los Angeles, California – which is where I currently live.
I'm very grateful to the people at Hasbro, Mattel and Spin Master for their references that helped to get me here!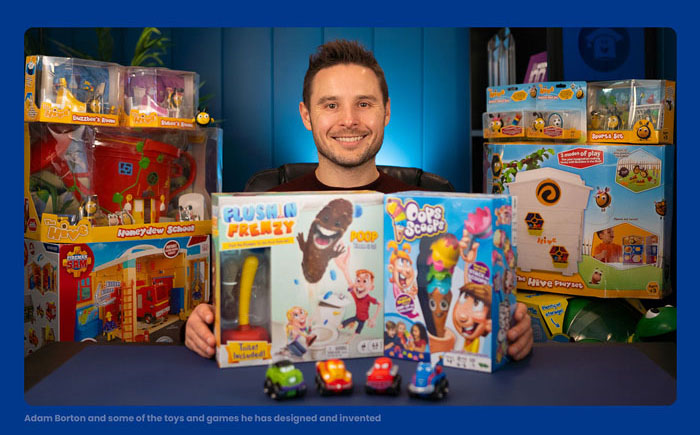 I've now compiled all of my skills and experiences, sorted and then condensed them into a simple, easy-to-follow series of videos for the Toy and Game School.
I've designed it so it can be picked up by absolute beginners with no experience. It has lots of different topics for seasoned pros too – so if you're an expert illustrator and want to expand into 3D design then there's lots of valuable info in there for you.
Besides creating toys and games, there are lots of videos on the business of toys and games – which is very important to know about if you want to be successful in this industry.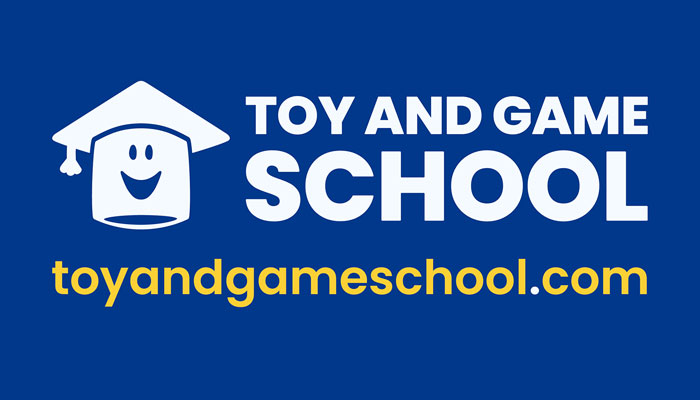 Hopefully you made it this far – thanks for reading my first column for Mojo Nation! If you have any questions about the Toy and Game School, you can reach me on any of the Social Media channels below.
If you know someone who has had an idea for a toy or game – or just likes learning creative skills – then please share this article and follow the social media accounts below to learn tips and tricks about toys and games!
—-
To stay in the loop with the latest news, interviews and features from the world of toy and game design, sign up to our weekly newsletter here