Toy inventor and sculptor Jason Loik on creativity, Play-Doh Builder and making his TV debut in Play-Doh Squished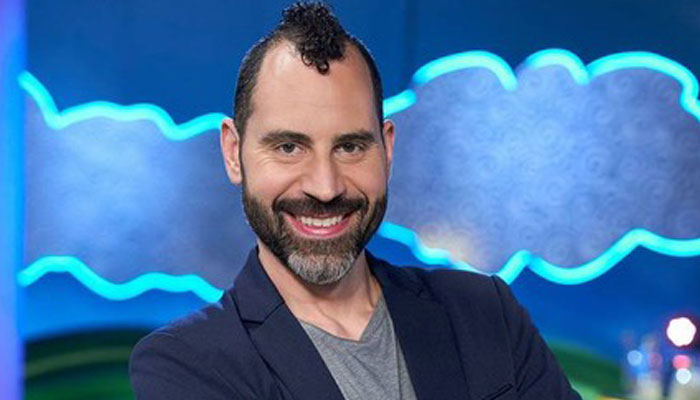 Jason, it's great to connect. To kick us off, what first set you on the path to design?
I grew up in a creative family; we liked working with our hands. My dad was a cabinet maker and my brothers and I grew up in a wood shop. We were always making things like wooden swords and learned to use tools at a young age. It was great!
I then fell into the art realm. As I got older, I got more and more into figurative art and went to art school for that. When I was an undergraduate, a buddy of mine was doing a sculpting internship at Hasbro. He kept telling me "You've got to come do this!" and I would say "No, I'm not interested in toys…" I wanted to be a fine artist!
I graduated in 2008 and realised no-one was interested in hiring someone with an MFA degree, so I called my buddy and he got me in the door at Hasbro as a toy sculptor. Pretty soon that six-month temp position became a career and a love. I got absorbed into the industry and embraced the commercial art side. I really enjoy the restrictions of it. It provides me with a lot of problem-solving, which I like.
You now run your studio, but were you ever tempted to stay in-house with a toy company?
That temp position with Hasbro is the only time I've ever been in-house, and I've been doing this now for 13 years. I would go through spells where I'd look at the security of being in-house, but I'm a bit of a tomcat and I'm not sure I can convert to being a housecat! I do look in the window enviously sometimes, but overall it's worked out better for me to have a little more freedom.
That said, in some ways I'm kind of like a full-time employee at Hasbro. I live in Rhode Island and I moved here to be close to Hasbro. They treat me well and supply me with as much work as I can handle most of the time. It's a very symbiotic relationship.
There are two arms to what you do, the sculpting side and the inventing side. How did you start inventing?
Well, I'd sculpted for pretty much every brand at Hasbro. My name would get passed around the departments and I'd end up working with lots of different Hasbro teams. Then, around six years ago, I started working on some of Hasbro's more blue-sky initiatives. They would come to me not just as an artist but as a problem solver. I really enjoyed the process of taking an idea or a sketch and trying to get it to work. I was also pretty good at it! So I got this insight into how concepts at Hasbro come to life, from start to finish. At a certain point, I started thinking I should develop my own stuff!
And that's how you came to invent Play-Doh Builder?
Yes. I'd pitched a few ideas years ago that didn't go anywhere, but Builder was my first concept that I really pushed myself to sell.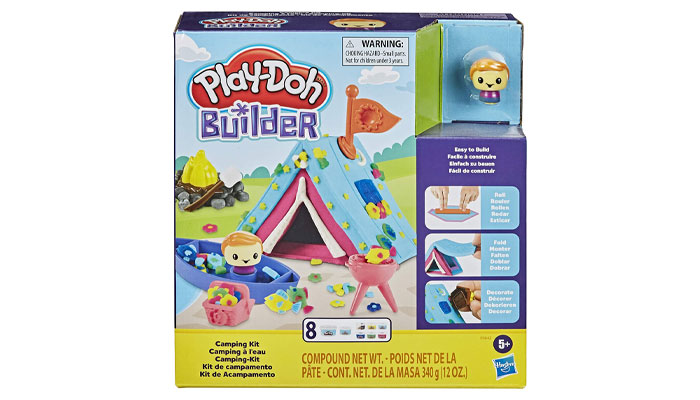 Great. For anyone that hasn't encountered Play-Doh Builder, these are kind of Play-Doh's take on construction sets. How did the idea come about?
I had worked with Play-Doh for years, sculpting Play-Doh for packaging, commercials and online content. I loved it, but I was always frustrated that – due to the limitations of the material – the molds were always flat. I wanted the ability to make more of a 3D object and as a sculptor, it was a great to find a way to do this.
And I should stress, it's a stupidly simple idea! When I came up with it, I thought somebody had to have already done this! You essentially take a mold and you lay out a flat sheet of Play-Doh in it. The mold has certain marks in it where you can take that flat sheet and fold it up – kind of like origami for Play-Doh. The idea was that you can take something flat and make a 3D form out of it.
We tested this concept with lots of different forms. Can we make a Millennium Falcon? Can we make the Hogwarts Express? I was really taken with the idea of a gingerbread house. That said, the lead item that's out there is a really fun treehouse. There's also things like a camp-themed set and SpongeBob's Pineapple House.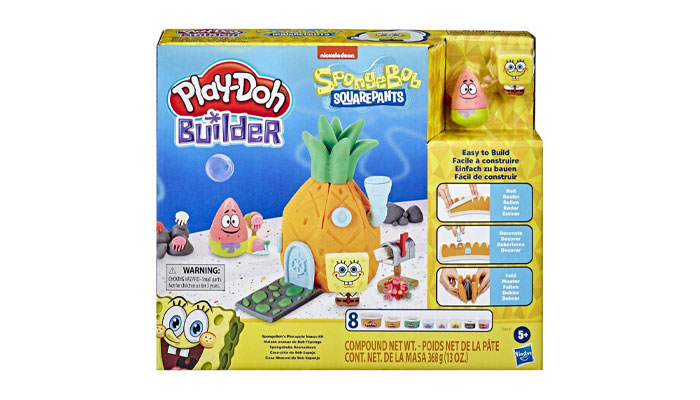 I'd also say for any aspiring inventors out there, when you bring your point of view to Play-Doh, you can bring the brand something new and exciting. That's what happened with Play-Doh Builder… Being a sculptor gave me a unique perspective that led to the idea. Everybody should play in the waters here.
What makes Play-Doh special as a brand – and fun to create for?
There's so much to it. One of the great things Play-Doh has going for it is nostalgia. You can't compete with nostalgia. Generations of people love Play-Doh. When I'm sculpting at Hasbro, there's a magic that happens when people walk past and see what I'm doing. They love the fact that I can take a simple compound and do something unexpected with it. They're also lured in by the smell! You'd think the guys at Hasbro would be immune to its charms by now but they're not!
People underestimate what can be done with Play-Doh. People think it's a 'little kid' material, so when you show them why it's so extraordinary, they can be really taken aback. It's similar to cake decorating. When you see a really well decorated cake, it's not just that it's well sculpted, it's that it's exceptional for a cake.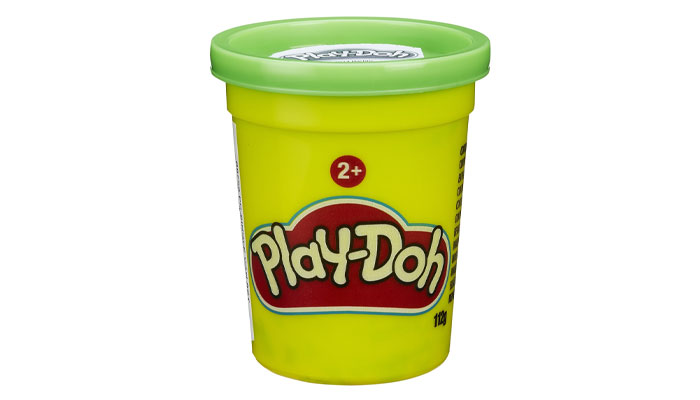 Having built some incredible things with Play-Doh, what are some of its strengths as a compound to sculpt with? And what are some of its limitations?
Well, today, lots of children live in a 2D world. They have screens, TV and they think in 2D – and it's a shame! I teach at a college and I have to teach my students how to think three-dimensionally. It's such a small thing, but it's so important – especially at younger developmental ages – so I think Play-Doh really hits a sweet spot developmentally for kids.
It's also a non-toxic material, it comes in every colour of the rainbow, doesn't stain cloths and the verity of things you can make are limitless – while still being a very simple material.
On your limitations question, it can sometimes be a challenging sculpting material for a perfectionist like myself. You have to fight gravity, sometimes it wants to stick to your fingers more than it wants to stick to itself, and there are times when it just refuses to corporate… There's fun quirky workarounds for a lot of this stuff though.
Before we wrap up, I want to talk about Play-Doh Squished, a new TV show that sees three teams of adults and kids go toe-to-toe in Play-Doh challenges… And you're the show's Play-Doh expert!
Yes! It's a lot of fun. The first part of the show is very goofy with fun physical challenges. Within that, contestants are earning advantages for later in the show. The second part of the show is the Play-Doh sculpting competition. The casting people did a great job finding dynamic contestants, the kids are so sweet and funny.
The show is hosted by Sarah Hyland and she does the heavy lifting and introductions, and I advise the contestants and help them through the challenges. We jokingly called my roll 'the Tim Gunn role', from Project Runway. And they really used me – even backstage. I sculpted all sorts of stuff for this show.
So you're not the Paul Hollywood figure…
Ha! No, I have no part in the judging. I love the role they gave me because I get to interact with the kids, give advice and I don't have to hurt anybody's feelings! I can love them all equally and never pick a favourite.
We'll put the trailer just above this. Where can folks watch it?
It's on Amazon Prime and FreeVee. The first episode debuted on November 11th and so the first five episode have already aired. We have 15 episodes in the first season.
We'll be sure to check it out. Before we wrap up, I have one last question… What fuels your creativity?
There's nothing more intimidating to me than a blank canvas. I want to react to something. It's why I like the toy industry a lot, because there are so many restrictions. You get boxed in and that sparks creative ideas. Play-Doh is also like that; there's lots of restrictions with the material and with the brand.
And Play-Doh itself is a great creative tool. I'm swimming in Play-Doh, and when we have friends over, especially the ones who have kids, we'll break out the Play-Doh. Inevitably, the parents will help the kids, but the kids will soon scatter and the parents are still there playing with Play-Doh. Once you've got your hands in it, there's something addictive about it. It's a wonderful creative tool.
Jason, this has been fun! Thanks again and good luck with Play-Doh Squished!
–
To stay in the loop with the latest news, interviews and features from the world of toy and game design, sign up to our weekly newsletter here