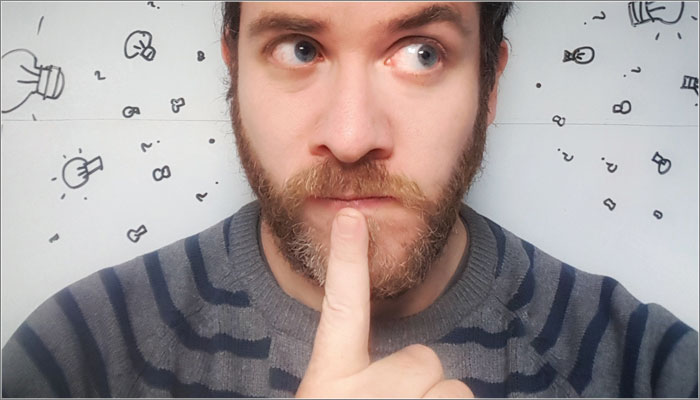 I often compare my job (of coming up with new toy ideas) with Einstein's quotation: "the definition of insanity is doing the same thing over and over and expecting different results."
Each new cycle we try to come up with things kids will be excited and surprised at: we start from the same points, for the same audience, with the same variables, in the same world.
But change is very much in the air…
There is no doubt that revolution is afoot in the world of mainstream toy design. Crowdfunding has been banging the drum for interesting design and well-considered materials or narratives for some time – but that's a different game, a small targetable demographic community that pre-orders a product before you have to commit to investing in the expensive bits of development.
By comparison, mainstream toy design is a roulette wheel of serendipity that waits to strike until after the inventor, design and marketing machines have rolled out their best ideas (and budgets).
Many look to balance the odds with licensing, which still works plenty of the time, but is no longer the predictable machine it used to be – that world looks very different now too.
Outside of licensing, there used to be some common variables across our industry; you can still hear it now when pitching ideas or having ideas pitched to you…so what does the TV ad look like? How can I deliver a wow moment in ten seconds? The try me feature has to be awesome!
So many of these questions were about driving that single golden moment when a toy takes a child's breath away. But that moment was located in-store or on TV – before it's bought. So often that great TV moment was pretty much all a toy would do. These highly promotable toys risk becoming a perfectly cost engineered herd of one trick ponies. How much play is left?
Our end users are children. They are growing up in a world of choice and luscious digital playgrounds, so how long does ten seconds of wow really keep them entertained for once they own it? How "good" is that kind of toy design?
The rationales behind the need to communicate clearly and quickly are sensible, and the pressures from retail to have a TV ad campaign are very real and unavoidable, but commercial mindedness to one side – toy design is for the kids isn't it? How do you make that toy their favourite? What makes them connect emotionally? Why will they take it everywhere? How do you capture their imaginations longer term? (Commercial mindedness back in – and have them coming back for more and recommending to their friends?). Licensing gives them a story to retell, but for any new IP – life is way more challenging.
And so to the revolution.
The world is changing. Fast. YouTube takes a bigger wedge of behavioral pie charts than linear TV while Netflix allows kids to be a series' biggest fan for a weekend and then move on completely to be the super fan of something else. Video games on consoles or tablets or phones capture the imagination of even pre-school gamers.
Some kids don't even see our TV ads any more – they simply aren't watching. For them, they are told about all the best new toys by their favourite influencers online, and ten seconds won't cut it – forget the wow moment, content is king. Permutations, surprises, uniqueness, shinies and rarity are the currency of this new form of marketing. And it changes everything.
Now toys need depth, they need layers. They still need to be communicable and make a great ad, but it isn't enough on its own. All those amazing mechanisms and novel ideas will be shown countless times online – they have to be fun even after they are impressive.
And reviews count – everyone's opinion will be heard, be it on Amazon or in the "comments below". The loudest reviewers are the influencers trying to describe why a toy is so great, or putting on mock surprise as they discover they have the super-ultra-mega-rare glitter accessory inside that colour-change, scented, code-accessed secret vac-sealed bag. Unboxing now shows us if a toy is really any good.
But it's great! If it takes ten minutes to watch a good influencer video that shows off all the play in a shiny new toy, then kids are getting sixty times more play inspiration than the ten second ad they used to watch straight away.
There is increased pressure on the packaging to be a part of the play, not just part of the sell too, and as designers chase their product costs, they know the packaging is expensive. It is about time that this should bring the kids some fun too (they paid for it). Toys marketed this way are actively designed to be played with, not just marketed – it is huge step.
Our industry is stepping up to the challenge beautifully. Ingenious reveals, mind-boggling variables of collection, interactive packaging, interesting finishes, tactile materials, complicated gameplay, unusual narratives and so much more.
As a child of the Eighties, I remember so many cool toys. Whilst there were TV shows with them then, it always felt hand-in-hand.
As a toy designer and a parent, I always hoped we could go back to a time where toys had to be actually cool to kids, and not just look cool to kids. It feels like we might be there again and I can't wait to see the wave of crazy play innovation that will land industry wide over the next couple of years in this brave new world!
Exciting times say I.