Toyi, a creative play kit that transforms ordinary items into toys, hits Kickstarter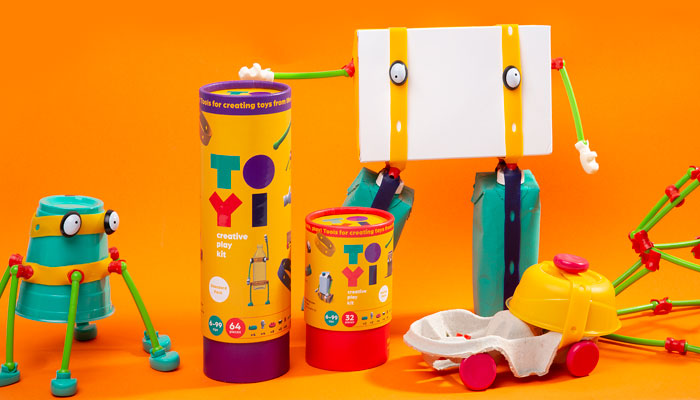 Toyi, a creative play kit that enables children to transform everything around them into toys, has landed on Kickstarter.
Each kit consists of wheels, feet, eyes, joints, sticks, flexible rings and junction parts, so that kids can transform any object around them into a toy of their own creation. There are also no instructions or rules in Toyi kits, to ensure the entire process is left to kids' imaginations.
For every Toyi kit that is purchased through the Kickstarter campaign, a Toyi kit will be provided to a disadvantaged kid via the operational partnerships made with civil society organisations around the world.
"Especially in regions with many disadvantaged children, it is hard to send them the desired toys; so we thought we should make something that allows these children to transform the materials around them into toys," said Elif Atmaca, co-founder of Toyi.
Toyi aims to reach $25,000 via the Kickstarter campaign in order to start mass production. Check out the campaign here.