Toys R Us eyes return via new company, Tru Kids Brands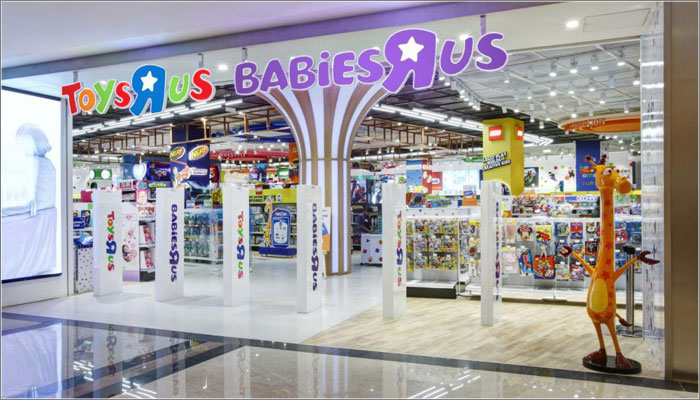 The Toys R Us brand has returned in the form of a new company, Tru Kids Brands.
As of January 20th 2019, Tru Kids Brands owns Toys R Us, Babies R Us, Geoffrey and more than 20 established consumer toy and baby brands.
Toys R Us' former global chief merchandising officer, Richard Barry, is taking on the role of President and CEO at Tru Kids Brands
"Despite unprecedented efforts to capture the US market share this past holiday season, there is still a significant gap and huge consumer demand for the trusted experience that Toys R Us and Babies R Us delivers," said Barry.
"We have a once-in-a-lifetime opportunity to write the next chapter of Toys R Us by launching a newly imagined omni channel retail experience for our beloved brands here in the US. In addition, our strong global footprint is led by experienced and passionate operating teams that are 100% focused on growth."
Global partners include Al Futtaim Sons Co. LLC (UAE), Green Swan (Iberia), Keshet-Hypertoy Ltd (Israel), Lotte Shopping Co. Ltd (S. Korea), Marketing Services and Commercial Projects Operation Company (Saudi Arabia), Tablez & Toyz Private Ltd. (India), and Toys (Labuan) Holding Ltd. in partnership with Fung Retailing Ltd. (Asia).
Tru Kids Brands will work closely with each to expand the Toys R Us and Babies R Us businesses in their respective markets as well as actively seek opportunities to bring the brands to new and emerging territories.
The firm's global partners are set to open 70 stores this year across Asia, India and Europe and develop new e-commerce platforms in several key markets.
CNBC reports that while plans regarding the rebirth of Toys R Us are still in the very early stages, Tru Kids is looking into standalone stores, pop-up shops and retail partnerships.
Tru Kids will be headquartered in New Jersey with a team of returning Toys R Us employees.
Barry added: "We have an incredible team focused on bringing Toys R Us and Babies R Us back in a completely new and reimagined way, so the US doesn't have to go through another holiday without these beloved brands."