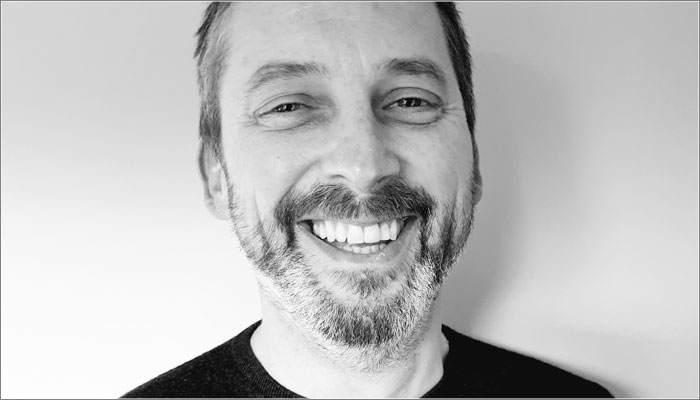 Jonny Henton's first experience of toy design occurred back in 1992 while on a university placement year with Hasbro.
"The speed and variety of design and engineering showed me how things were done in the real world and I found it immediately intoxicating," Henton tells us, and over 25 years later, the effect still hasn't worn off.
Having enjoyed a career working in development and QA for the likes of Hasbro and Vivid, 2016 saw Henton team up with Pete Kellond to launch ToyVision. Now in its third year, ToyVision offers product design, development and management services, as well as key assistance for firms looking to move their toy production to India.
We spoke with Henton about his work with ToyVision, his history in the toy space and what make up his top tips for fuelling creativity.
What's your history in the world of toy design?
My first experience of toy design was my university placement year at Hasbro back in 1992. I was studying Engineering Product Design, but the speed and variety of design and engineering at Hasbro showed me how things were done in the real world – I found it immediately intoxicating.
I returned to Hasbro once I'd completed my degree and worked on a number of brands and categories including Playskool, Sindy, and creative play. I was more on the engineering side of things, but always had a passion for design and exploring different solutions to achieve the best results. Hasbro provided a great learning ground and put a lot of trust in new designers and engineers, which I always respected.
In 1999 I moved to Vivid Imaginations as their first in-house product engineer.  Vivid was very different to Hasbro as they had much fewer systems and resources, but the passion for product and design was through the roof!
They taught me to negotiate (over everything) and push for the best. Vivid were also setting up their own FE office, so I was spending a lot of time going back and forth to HK and helping to set up systems between offices. Eventually it made sense for me to be in HK permanently, so I moved over there and joined the HK team. Vivid made things happen and I loved that!
Two years later I returned to the UK to head up the Engineering and Packaging teams. I was always heavily involved in all product development and began to work more closely with the senior management team on product idea submissions.  This allowed me to contribute at the earliest stage and eventually led to me becoming inventor liaison.
We worked on some great brands and alongside the inventor community and international distribution partners we continued to have close ties to the licensing world such as Disney, BBC, ITV, Warner Bros etc..  With QA and R&D added to my responsibilities, I worked on almost every category there is going from scooters to collectibles; huge inflatable slides to games. It was great fun.
Although I loved Vivid and was hugely grateful for all the opportunities they had afforded me, after 18 years I was looking for a new challenge. Enter ToyVision stage left…
Yes! So tell us how did ToyVision come about?
ToyVision came about from a combination of timing and opportunity. I had done some work exploring Indian sourcing opportunities at Vivid previously that I thought were genuinely exciting. I also felt that the uncertainty of China prices (an on-going issue since 2008) wasn't going away.
Having been good friends with Pete Kellond since meeting at Hasbro in the early Nineties, we often spoke and were keen to do something together. Pete is more design and I'm more engineering, but we had a lot of common skills and felt together there was an opportunity to offer product design, development and management services, with highly competitive sourcing capabilities (from both India and China) to companies that may not have the resources or reach.
So for those who may be unaware, what services can ToyVision offer companies?
Since starting in 2016, we've worked for a number of different partners in a variety of ways depending on their development needs. We can essentially support any part of the development cycle (such as idea and line plan generation, design, value engineering and project management) through to production, but our primary business is assisting companies that might already be familiar with China in moving production to India where the pricing can be 12% to 17% better.
We work closely on all projects providing our own experience to achieve the best pricing by way of value engineering and design solutions, but also by taking full advantage of the opportunities India offers beyond straight pricing. With much cheaper labour that live locally, and no shut downs (such as Chinese New Year or National Week), India is able to offer uninterrupted production that fits better with the toy calendar and allows manufacturers to place orders later reducing their risk.
With these types of savings and benefits available, we've seen companies give a previously flagging brand a new lease of life and opportunity to take them into a new chapter.
Can you talk us through ToyVision's process when it comes to the inventing side of the business?
On the inventing side we've not had anywhere near as much time as we'd have liked to put into our own ideas, but we have got several either in the pipeline or under review.
We've also worked in a collaborative capacity with independent and established inventor houses alike to refine ideas or give them a new exciting spin. This has been great fun and allowed us to get creative again on the one hand, while addressing the commercial challenges that we know the big companies will focus on.
How do you fuel your creativity?
It can be tough when sat behind your machine debating costs, engineering or schedules, but we're pretty good at shutting those issues out and finding inspiration where you'd least expect it – be it a cool mechanism or a trend of some description.
Starting with an entirely blank page is almost impossible, but finding a 'what if' to focus your efforts on can lead you down some interesting avenues.
It's something we do when collaborating with inventors too, as they might have conceived a product idea for, say, a boys' collectible, and stopped there. But what if you transformed that same idea for a different demographic? Or how would you take it up a price point? Or what if you make it into a play-set, or an outdoor product, or a game?
Stress-testing an idea like this not only stops others from stealing your lunch down the road (with obvious variants), but potentially evolves a single product idea into a brand offering which is much more valuable.
Do you think the industry is in a good place creatively at present?
I think the toy industry is amazing at constantly finding new and innovative ways to push back against an ever changing and challenging commercial landscape.  Be it new technologies turning the heads of the young, or trade tariffs making life difficult, the creatives in the industry always seem to find a way through.
In this industry more than most, the ability to think creatively within the constraints of the real world is a hugely valuable resource to be respected if it is to produce something truly pioneering!