Tron Legacy Light Cycle named latest LEGO Ideas set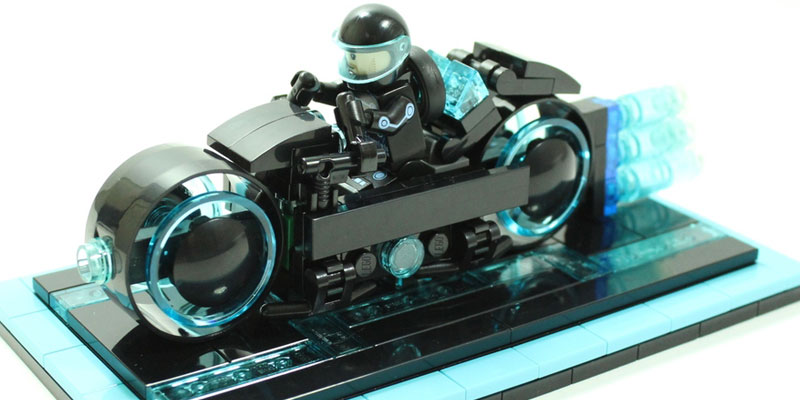 Tron Legacy Light Cycle, a LEGO concept from LEGO Ideas user BrickBros UK (Tom and Drew), has been given the green light by the firm and will be hitting shelves in 2018.
Based on Disney's Tron: Legacy, the set consists of a Tron light cycle with a Sam Flynn Minifigure and a Grid base to mount the light cycle on for display.
The project was submitted in 2015, and took a year and a half to reach the 10,000 supporters necessary for a LEGO Ideas project to move onto the review stage.
"We're very excited about bringing this iconic Disney vehicle to life in LEGO bricks," said Sam Thomas Johnson, Creative Lead at LEGO Ideas.
LEGO designer Junya Susuki is tasked with developing Tom and Drew's concept into an actual LEGO set.
Check out the reveal below: