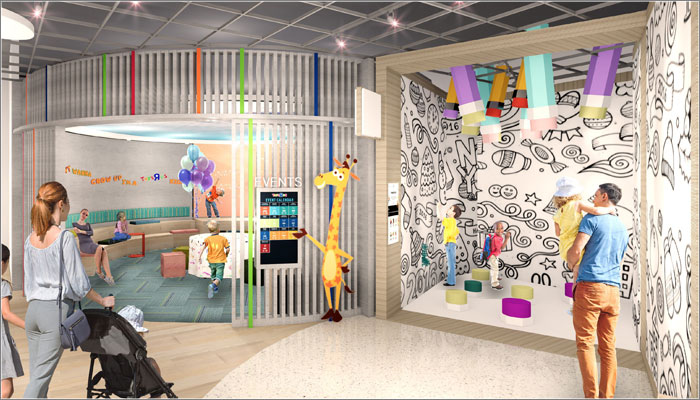 Tru Kids Brands has partnered with retail service firm b8ta to launch several new look Toys R Us stores.
In a joint venture between the two firms, the new Toys R Us stores will utilise b8ta's experimental retail model, allowing brands to showcase products in an 'interactive playground-like environment' and create custom experiences around their IP.
The new-look Toys R Us will be 'smaller format, completely experiential, with products out of the box' and the first of the re-imagined stores will open in the Houston Galleria and Garden State Plaza in Paramus, NJ.
"We launched b8ta to change the fundamental infrastructure of retail, from the business model to the customer experience," said b8ta founder and CEO, Vibhu Norby.
"The new Toys R Us stores will be the most progressive and advanced stores in its category in the world, and we hope to surprise and delight kids for generations to come."
Phillip Raub, b8ta co-founder and president, added: "These new experiences will be like walking into Geoffrey's closet. Imagine an area where you can build and tinker with blocks and toys. Take a photo with Geoffrey, so that Mom can post it on Instagram. Preview the latest movies and content from your favourite characters and shows. Read a book under Geoffrey's TreeHouse. The experiences and opportunities will make it so that you never want to leave."
More Toys R Us stores are set to open in 'prime, high-traffic retail markets within the US' over the course of 2020.