Turtle Pack's David Sherman on working with ViacomCBS to create the Teenage Mutant Ninja Turtles Swim Float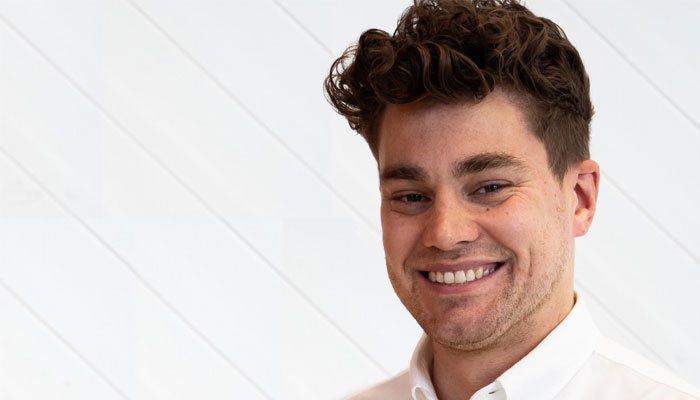 So… Turtle Pack is the company. 'Bringing children out of their shell' is the strapline. David Sherman – you're the Chief Marketing Officer! But what's the big idea, David? What does the team do at Turtle Pack?
We're the learn-to-swim specialists, but with a fun and innovative twist. Every child deserves the chance to learn this life skill in a way that's actually enjoyable and fun. Our products help parents and swimming teachers make this happen.
So how and when did the original idea come about?
Our Founder, Michael Harkins, actually had the initial idea for Turtle Pack way back in 2014 while he was still at university. He'd been a swimming teacher for quite some time, but hadn't found a piece of kit that was both effective and fun. So, when a competition aimed at students with entrepreneurial ideas came up, Michael was able to get the support and funding required to start the process of actually bringing the product to market.
And who set that competition?
Interestingly, the competition was set, created and run by our now-CEO, Ryan Carenduff. Before joining us in 2018, Ryan founded and sold his own business. He also created and mentored a number of businesses – 16 of them, I think – in the UK's first sports-business incubator.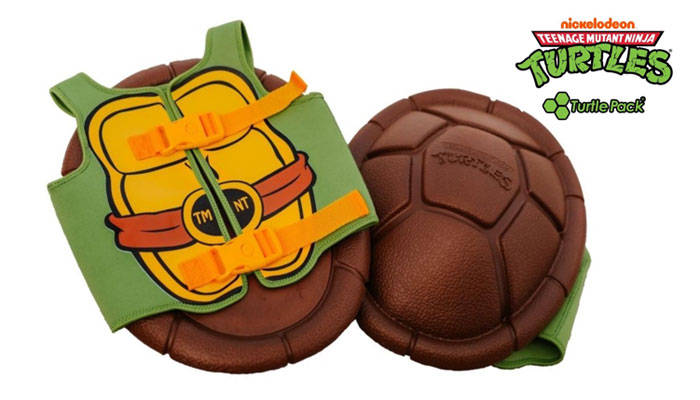 In any case, Turtle Pack was approached by the team at ViacomCBS Consumer Products in 2019. 12 months and one global pandemic later, the original Turtle Pack Swimming Aid had a sister product in the form of the Teenage Mutant Ninja Turtles Swim Float!
So Viacom approached you? Kudos! How did that happen?
Well, we were lucky enough to have a piece in a local Scottish newspaper… Somehow it got picked up by the Consumer Products team. They reached out via email – and the rest is history!
What did they think of the idea as it was? Did they ask for any changes to be made to the product?
They absolutely loved it. They described it as a 'product with purpose' in that it's not only a fun product for children to use, but also an educational tool that helps children learn a vital lifeskill. Some of them have commented that it's some of the best product development they've ever seen. That's something that we're really proud of.
"Some of them have commented that it's some of the best product development they've ever seen."
Well, I can imagine that's true; it's terrific! Out of interest, what are the shells made from?
Both products are made of soft-yet-durable XL EXTRALIGHT® Closed Cell foam. This means they provide buoyancy in the water while also being non-allergenic, and bacteria proof.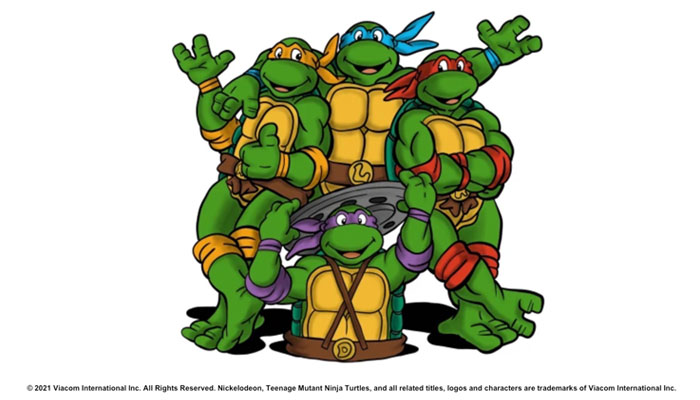 You know, it would never have occurred to me that it needs to be bacteria proof… You can't just chuck a bit of polystyrene in the water! And for people that have yet to see a Turtle Pack, what makes these products different from other swimming aids that are already available?
So many things… Our neoprene vest design means there are no restrictions on the arms. It also provides comfort and stability for the user. It also promotes the correct body position without forcing children into the water face first… Think about it, nobody swims vertically – which a lot of aids promote!
That's how I learned to swim! Face first into the water, with a sturdy broom handle pushing me down. You're right, though… There's something very counterintuitive about a lot of swim aids.
Right?! Also, our progressional model allows users to gradually reduce the buoyancy of the unit. That means the learner's dependency on the back changes as they remove the shells. It's a more natural system of truly learning to swim – as opposed to having an aid one minute and then taking it away the next.
I'm really struck by the authenticity of the product. Let me ask you this: was Teenage Mutant Ninja Turtles the only brand you discussed partnering with? Or were there other names in the mix?
It was always the natural choice – and incredibly hard to keep secret! For a while, customers and the general public would suggest it at trade shows and so on… We had to act innocent like we'd never thought of it!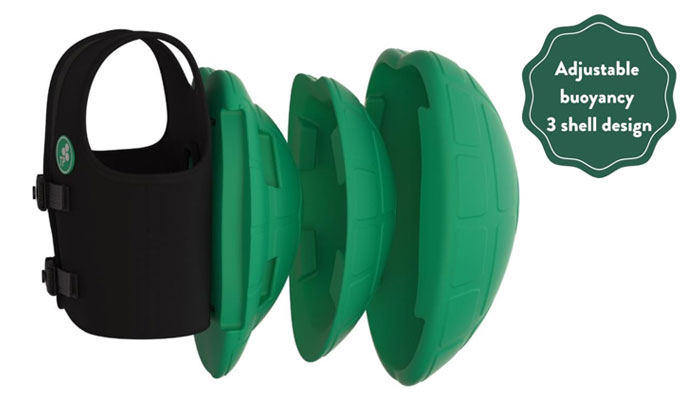 Ha! And is there room, do you think, for other brand extensions here? Or is it one and done?
Oh, definitely! We want to get kids excited about going swimming and we know that imaginative play is a huge part of that. We're certainly cooking up a few ideas back at TPHQ! We're just getting started…
Well, be sure to keep us posted on that front. We need to start wrapping this up, David, but I'm curious: how long did it take to go through the development process?
A lot longer than our shareholders would've liked – but we will never, ever launch a product that isn't the best version it can be, and that isn't of the highest quality.
"We will never, ever launch a product that isn't the best version it can be…"
What's next for you?
Conquer the world! No; seriously we're super excited to be expanding into key international markets and our aim is simple: get as many Turtle Packs on poolside as possible globally. We want to be THE product of choice for children learning to swim and their parents around the world; we feel it's a privilege to play a role in any child's learn-to-swim journey. That's why we're so obsessed with making sure we create products that are safe, fun and – above all else – actually work… Our pillars are 'Learn. Play. Swim.'
Excellent. Finally, then, what's the one question I should've asked you but didn't?
Who's my favourite Teenage Mutant Ninja Turtle?
Naturally! And what's the answer?
Donatello, of course!
Do you know what, I think that should be a question that appears in every job interview in the world. Good answer! Thanks for your time, David, and all the best to you with Turtle Pack. Great product. I'll slip a cheeky link direct to your website here so people can check things out for themselves.