Uplift Games' Vicky Huxley and Sim Furniss on Adopt Me's journey into consumer products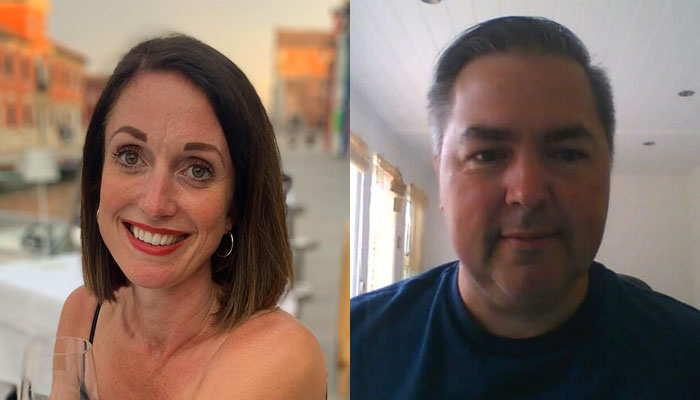 Sim, Vicky, thanks for making time. To kick us off, can you talk me through your different roles within Uplift Games?
Vicky Huxley: I'm the Senior Product Development Manager, so I work with Sim and the studio on assets and with licensees on design approvals. This includes creating style guides – we've done a core guide, a packaging guide and are also doing a seasonal guide. It's also about ensuring we remain on-trend, current and authentically on-brand. This is our first roll-out of product and we're working really hard to ensure things are relevant, but also right for the brand. It's been an interesting design journey.
Sim Furniss: I'm the Head of Art at the studio and work very closely with Vicky and the consumer products team. It includes making sure the internal team are hitting deadlines and not overworking with too many tasks…
VH: Or too many requests from consumer products!
SF: Ha! Or that! The thing is, on the game side, we have sprints that span two weeks where we slot all our work into. Consumer products work slightly differently to that, so that's been a journey to get used to that.
For anyone new to Adopt Me, how would you pitch the game in one line?
SF: We set out to create a friendly, safe, welcoming, inclusive game experience – every decision we make feeds into that ethos.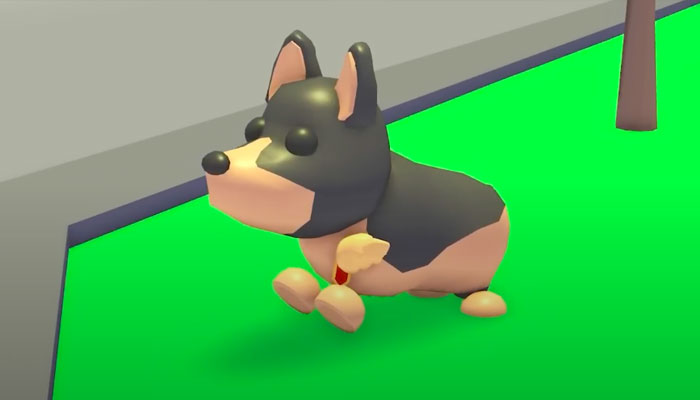 The pets in the game have a real style which has fed into consumer products. How would you describe the Adopt Me-look?
SF: The pets are the real style setters in our game. We boil that down to the most distinguishing feature for a pet and enhance it and exaggerate it. If it's a camel, we'll exaggerate the hump. If it's a giraffe, we'll give it a really long neck and big blue tongue. And then there's the cup feet. That separates us from other brands – it's a really recognisable look.
We don't use many dark colours in the game, we're always at the brighter, more saturated end of the spectrum. Another factor that comes into play is the technical restrictions of the Roblox platform. We leverage what we can use, like real-time lighting. It's hard to name it as one style, because we borrow from many different influences.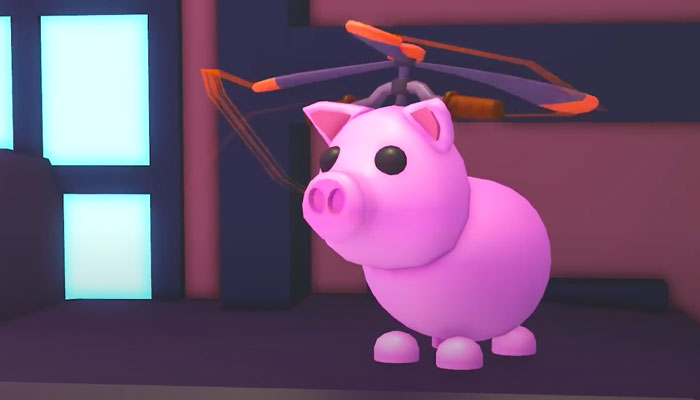 Vicky, having a defined, recognisable style must be a blessing when it comes to Adopt Me standing out in consumer products?
VH: Definitely. When we're 3D on product, we use the in-game models, so it looks like what you see in the game. If it's printed or 2D on product, we've created 2D looks and poses in the style guide that retain the important attributes – like the cup feet and big eyes.
Were there any unique challenges in bringing these characters from the digital world into product?
VH: Having the game's creative founder involved in approvals helps make it quite a smooth process, but some pets are more difficult than other… We had some issues with the octopus! It looked more like an alien at one point and the tentacles didn't look quite right!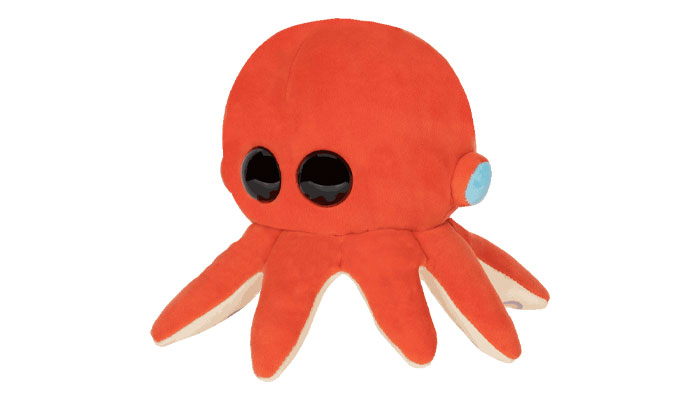 Ha! Well it looks like you cracked it eventually! Four legged animals less tricky?
VH: Well, cats proved a bit of a challenge too! Some of the conversations we have are a bit surreal… How can we make an Adopt Me flamingo plush? They're known for their long stringy legs but in our game they don't have legs! And in plastic it'll look like a pink swan. These are the chats we have!
From cats to flamingos, Adopt Me boasts a vast world of pets. How did you decide which ones to bring into your first wave of consumer products?
VH: We feature a hero set of pets in our core style guide. These were pets that were traded most in the game, or ones that the community really wanted to have in their inventory. A few favourites are in there too, like the first pet you hatch in the game.
SF: The player base adores the first wave of pets we had in the game. They are at the core, but we also have a secret weapon in our data analyst who can pull stats and numbers for us to draw from. Sometimes we just love a pet and there's a good chance they'll translate into the licensing programme too!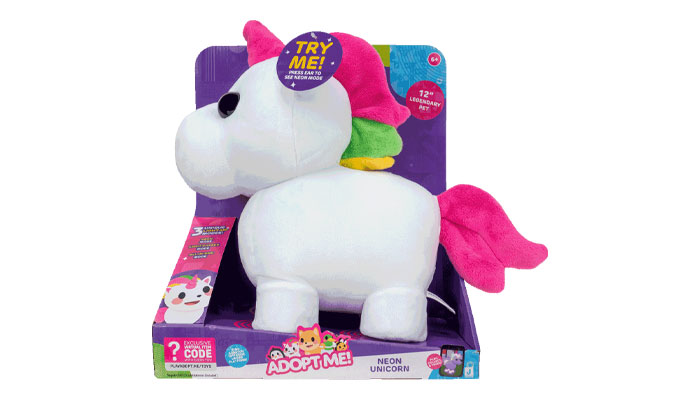 When it comes to trending pets in the game, how reactive can you be on the consumer products side?
VH: We have to be nimble. Depending on the product type, it could take months or a year to make a product, but looking at forward planning with the studio to close that gap even further. We'll share assets of upcoming pets with partners so we can turn things around quicker.
It does depend on the category. For example, we have a print on demand partner, so they can roll out product on the same day that we launch a new pet in the game. On the toy side, it's obviously tougher to be reactionary to that same extent.
Not all popular games on Roblox go onto have a life in licensing. At what point in the game's journey did the consumer product conversation first pop up?
SF: I think when we hit 40-odd million active users a month. When you hit that kind of player base, it makes sense to think about where the brand could branch out to. We'd always thought that we could do things outside of Roblox, but we had to get the right people on board – like Vicky and Richard Haines ­– to propel it forward.
VH: On the player-base, what's refreshing is that it skews female. If you look at what's targeting girls, it's sugary, glittery, princess-y – very pink! We know that doesn't fulfil what all girls or all boys want from product – and Adopt Me sits very neutrally. There's no other brand occupying that space in consumer products, so we wanted to take that market share. It's been a great opportunity for us.
Let's talk about some of the first ranges to come out. What sectors have you already secured licensees in?
VH: I don't think there's a category we're not rolling out! We've got apparel and accessories in the US, Europe and Australia. We've got plush, stationery, arts and crafts, publishing, wheeled goods, lunch ware, drinkware… We've ticked most of the main food groups so far!
I saw Jazwares' toy range at London Toy Fair and it looked great. Talk us through what has made this collaboration tick.
VH: They've been an excellent partner. They do great research and really get the brand. They work really closely with us on all aspects. We worked with them on the fabrication, for example. At the start, some were too fluffy so we actually agreed on a shorter/cleaner fabrication on the Adopt Me range – that was a huge win and felt very right for our brand. We want to make sure that whoever comes on this journey with us is on board with the brand and what our community expects from product. Jazwares has certainly got that right.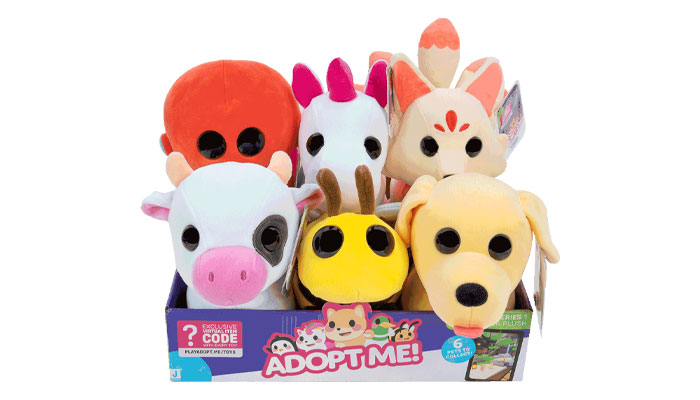 Sticking with Jazwares, how important was it to drive consumers to the game via the toys?
VH: Each toy comes with a code that unlocks an avator accessory in Roblox. If you're not playing Adopt Me, it might get you into the game and if you're an existing player, it's an extra incentive to engage with the product. It works both ways.
Before we wrap up, away from consumer products, brands like Minions and Scoob have collaborated with you guys to bring their characters into Adopt Me. What sorts of brands does this work best for?
SF: Well, it's a fantastic process that centres on what's right for Adopt Me. It doesn't matter about the size of the IP; we don't want to crowbar brands into the game if they're not a good fit. A brand has to be family friendly, have bright, bold colours, have identifiable silhouettes and strong characters.
If a brand gets the green light, we have a fantastic team of concept artists that revamp characters in the Adopt Me style. For example, with Minions, you instantly think of the big giant eye and the pill body shape. That works in Adopt Me because a lot of our pets use a rotated pill shape for their bodies. Every partner we've collaborated with so far has been amazing to work with.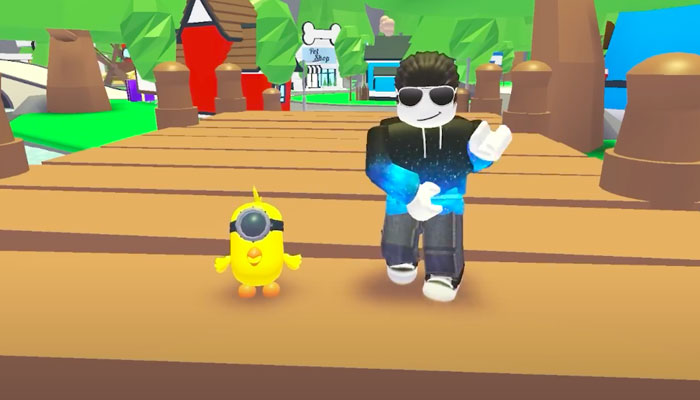 Guys, this has been great. Before I let you go, one last question – what fuels your creativity?
SF: I play a lot of games and check out the latest releases. My kids are keen gamers, so they send me things too. I watch lots of films too and draw inspiration from that. Anything visual really!
VH: For me, it's a case of 'Once a buyer, always a buyer.' I love product and did product development for Disney Store, so going shopping to see product and look at how it could work for our brand is something I've always done. That really drives new ideas and sparks creativity for me.
Great stuff. Thanks again guys.
–
To stay in the loop with the latest news, interviews and features from the world of toy and game design, sign up to our weekly newsletter here