US Toy Fair to move from New York to New Orleans – and to January – from 2026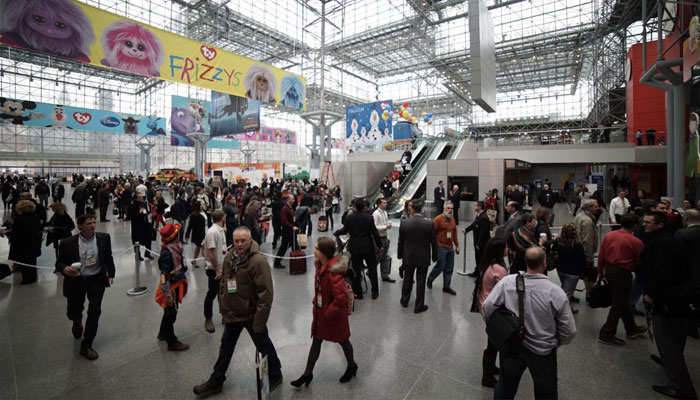 The Toy Association is moving US Toy Fair from New York to New Orleans from 2026.
There will be no show in 2024. Instead, the next US Toy Fair will take place in New York from March 1st to March 4th 2025.
Following that, the show will move to a new January slot in New Orleans for 2026, 2027 and 2028. Hosted at the New Orleans Ernest N. Morial Convention Center, the confirmed dates are:
January 17th to 20th 2026
January 9th to 12th 2027
January 15th to 18th 2028
"Prior to the pandemic, we heard repeated calls that changing manufacturing lead times and retailer buying patterns demanded a shift of the iconic tradeshow's timing from February into an earlier fall timeline," said Aaron Muderick, chairman of The Toy Association and founder of Crazy Aaron's.
"These factors and similar research findings were accelerated by the pandemic and as a board we were responsive. Now, behaviours and inputs have returned to more traditional views that Toy Fair's key audiences find the most value in a North American trade event taking place in the first quarter of the year, ideally mid-January. We have again listened and responded by crafting an optimal pattern based on the needs of those we serve."
Steve Pasierb, President & CEO of The Toy Association, added: "After gathering opinions from key retailers, members/exhibitors of The Toy Association and based on a number of evaluation factors including timing, high-quality space availability, access to transportation, and affordability for exhibitors and attendees, it became clear that New Orleans would be the best fit for the Toy Fair – and best meet the needs of all our diverse guests.
"New Orleans has state of the art facilities including a brand-new airport, renowned restaurants, museums, music, an array of event spaces, and a strong collaborative partnership between the Convention Center, New Orleans & Company, and the business community, making it a perfect, welcoming fit for Toy Fair. We are confident in delivering a high quality, energetic, and seamless Toy Fair experience over the next four shows, in the same way we have been delivering on this promise for more than 100 years."
–
To stay in the loop with the latest news, interviews and features from the world of toy and game design, sign up to our weekly newsletter here